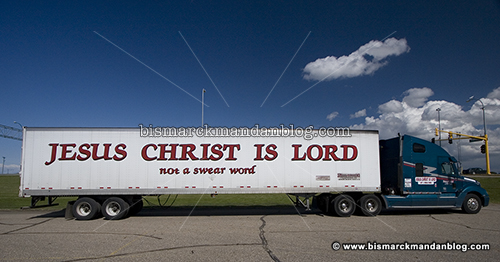 I couldn't help but notice this big rig parked in a most conspicuous location last Thursday afternoon. At work we have a joke with which we heckle each other, "Could you make the font bigger?" In this case, I think it's just right.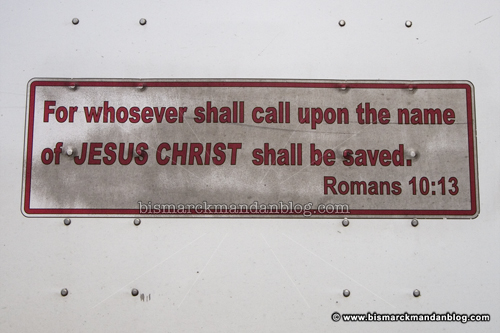 This truck is doing some well-needed evangelism, whether moving or stationary. The trailer had Maine plates and the tractor had California plates. Hopefully this message has been seen in all points in between!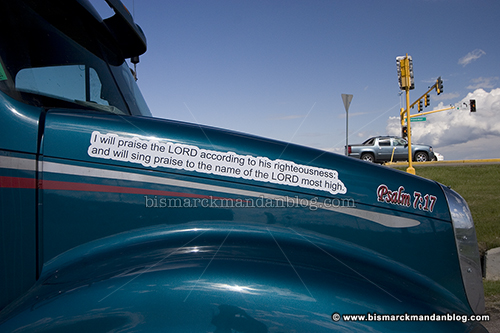 I've got my memory verse for this week. See also Psalm 66:16.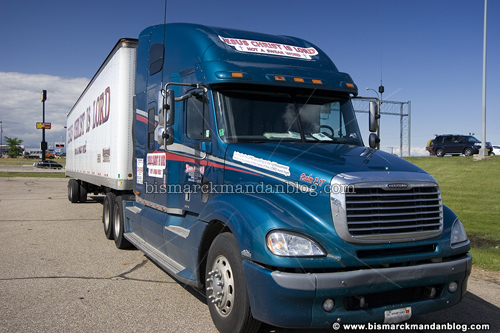 Proclaiming the gospel from all angles. I admire this driver's conviction. I didn't see anyone inside, and if they were napping in the sleeper I hardly wanted to be the one to interrupt. In fact, I'm going to have a nap of my own once I finish typing this. My two precious little tow-headed boys are already sawing logs, and it's like sweet music to my ears on the baby monitor.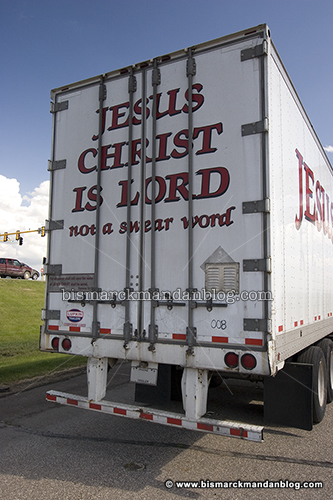 This is the first thing you see when this truck approaches, you can't miss it on the side as it goes by, and it's the big rig's parting words as well. Amen, brother…Amen.