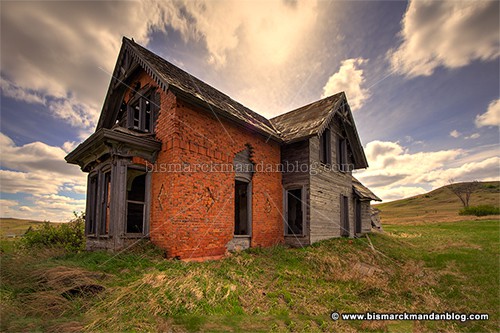 A while back I had an afternoon to play with, so I took a trip to Morton County for some photos.  I wanted to check in on the Gray House, a great photo stop in the little town of Sims.  Treasures like this don't stand forever, so I wanted to see if anything had changed and exercise the cameras for a little while.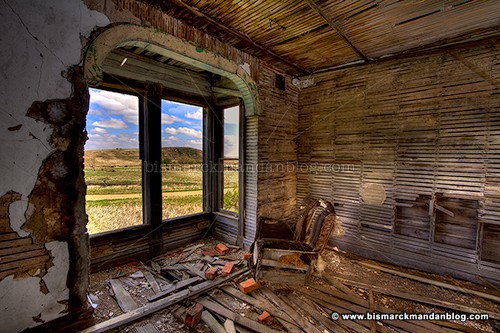 I wanted to take another crack at this shot in particular.  I'd done it from the other side, against the wall that's in the right of this photo, shooting over the back of the chair.  That photo was in portrait format, tall instead of wide.  I wanted to get one that would work for a calendar or other horizontal use, and so I grabbed some lighting and made my way westward.  I'm pretty pleased with the result.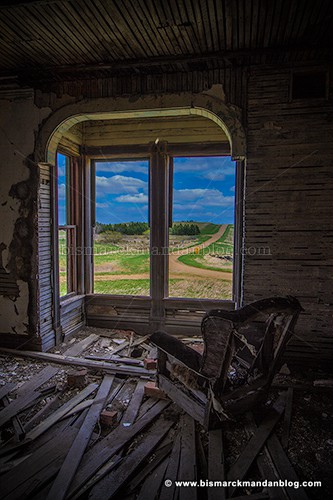 Normally I don't approach the structures in my Fallen Farms series of photos, much less enter them, but this one's special.  It isn't posted, it seems relatively stable, and that view!  Oh my goodness, the view.
I hope this home stays intact for many years to come, but the years are not kind to old structures like this…especially near the end.  Click here to view a PDF with more history about Sims and this old house.