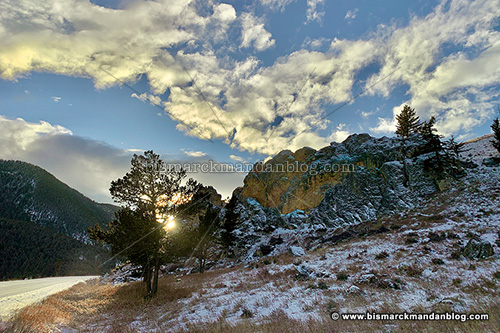 This was the view coming back down the hill at Red Lodge last weekend. Some buddies and I rented a nice house with a hot tub and a view of the mountain and headed out for a quick ski/snowboard trip.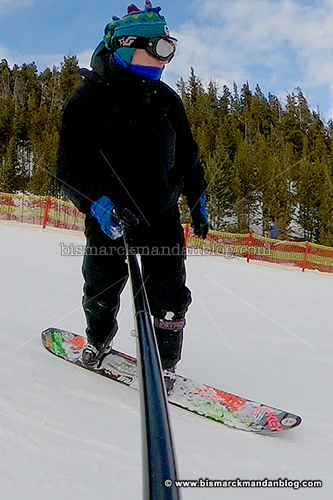 Not only was I the only cool kid (snowboarder) in our group of eight, I was the oldest. Proof: I choose to ride in old-skewl style. This is the Avalanche Bumps Pro Mogul snowboard I bought brand new in 1989 when I lived at a resort in the Rockies, and I'm rocking an Aunt Mable's dino hat (with tail) from the early 1990s. Good luck finding evidence that either of these things ever existed, even on the Google.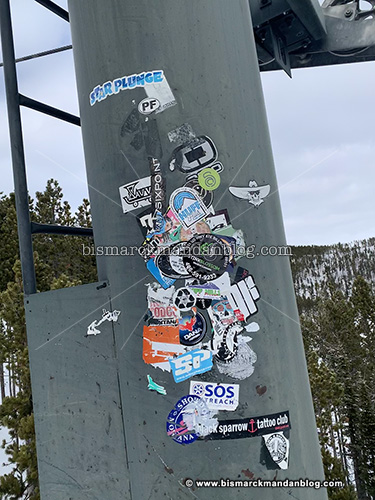 If you've ever visited a ski resort, much less lived at and worked at one, you know that stickers abound. Naturally it's tempting to mark your presence by affixing stickers to the nearest lift tower, and there's plenty of that at Red Lodge.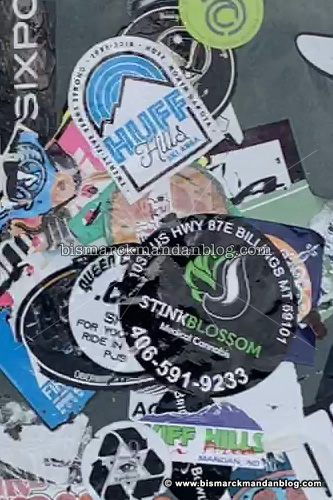 I spotted a couple of Huff Hills stickers among the pile plastered to one of the towers, so it's obvious a few of our locals have made their mark in Montana…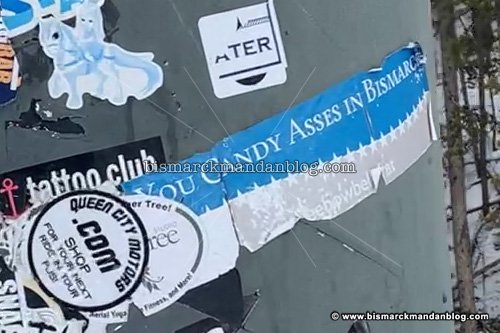 But I would love to hear the story behind this one. I'm not sure of its origin, and once again Googling the visible text on it gets me nowhere. But I imagine the story behind it must be a real knee-slapper.
The plan was to bolt down Thursday, shred the gnar Friday, hit the hot tub and grill some monster steaks Friday night, and bolt back Saturday. Perfect plan, perfectly executed. And I managed to get some photos and video to scratch that photography itch, too…while getting a few laughs thanks to the sticker-slapping folks whose handiwork will live in infamy…at least until the towers get a fresh coat of paint, anyway.