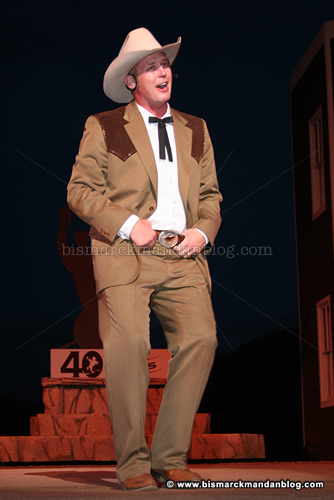 I miss Gentleman Wade Westin, a man who personified the term for which he was known. Fond memories of Sunday nights at the Chinese restaurant, or ribbing him about being the world's nicest guy, or watching him on stage in the Medora Musical. He passed away four years ago today. It was an absolute privilege to have been his friend.
I met Wade when he joined our production staff at KFYR-TV back in the 1990s; since then I've had many noteworthy memories, even though our opportunities to see each other grew farther and farther apart. Guys get busy, you know...that's just how it goes. I wish it wasn't so. A while before his passing, Wade and I met up at Taco del Mar and chatted it up about what we've been up to, fatherhood, and that kind of thing. We even talked about a possible project we could collaborate on, an idea I relished. That's the last time I got to spend time with Wade.
When we worked at KFYR-TV together we did a commercial for a furniture or mattress store, one where Wade played a guy who snuggled in under the covers of a comfy new mattress. It took a while for the nickname "Snuggly" to wear off. I had a printout of that shot somewhere in my souvenir box, but in my search for it tonight I came up empty handed. Bummer.
The photo above was from the Medora Musical on my honeymoon trip with my wife. I'd booked front row center tickets of course, planning a Medora weekend on our way back from a week in the middle of nowhere back in my beloved Rocky Mountains. We drove past the turn to Wade's home near Grenora, ND and it prompted me to call his cell phone and say hi. When he heard we were coming, he arranged the VIP treatment and a backstage tour for us, and we got to chat with him and his family briefly before he left to prepare for the night's show. He then congratulated us during the show. That's just the kind hearted, generous guy that Wade's friends will all remember.
We used to hit the China Wok restaurant in Mandan on Sunday evenings, striking a friendship with the owners over time. When their visas came up for renewal, Wade took it upon himself to get his friends from the Sunday night dinners to sign testimonials to aid in their renewals.
It's a shocker to have a friend and fellow family man snatched away so suddenly and so early. Of course one tries to make sense of it, but there's no sense to be had. What we can do is take comfort in the message from his CaringBridge page: "Thank you for your love, support and prayers. Wade is at peace with God His Father and Jesus His Savior in the healing presence of the Holy Spirit." The Bible talks about a peace that passes all understanding...I pray for that peace for his family and everybody who misses Gentleman Wade.
I have a copy of a TV commercial Wade did for KNDX (Channel 26) back when they first went on the air. It was a "dance contest" making fun of contestants with the numbers of other local TV channels. It features Wade being Wade. I attached a brief tribute at the end. It isn't much, but it's a token of my respect for a friend. The music is a portion of "In the Sweet By and By" performed by my friend Sarah.
I know there are lots of people out there who are touched by Wade's passing as they were by his personality. Hopefully this will trigger some of your best memories as well.
[ 1 comment ]
( 18 views ) |
permalink
|
Click a dot to rate this entry:





( 3.1 / 222 )
---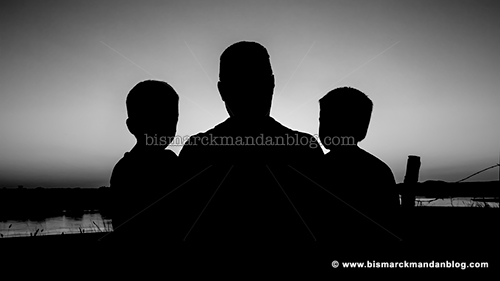 I've been working insane hours for the past several days and kept an aggressive schedule for the past six weeks. I hope for things to taper off a bit now, because I haven't had a lot of leisure time lately. Not only do I want to do the usual motorcycle, camera, remote control truck, gun, and mountain bike stuff, but I also want to get back to time with my sweetie and, of course, "three dudes time." That's what my little towheads call it, and they love it. Me too.
[ add comment ]
( 8 views ) |
permalink
|
Click a dot to rate this entry:





( 3 / 155 )
---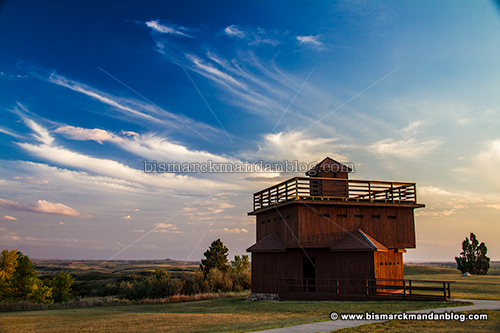 My little guys have really been looking forward to a trip to the blockhouses at Fort Lincoln lately, so last night I made that happen. One boy had his bike, one boy had his frisbees, and Daddy had his camera. The winds aloft were pushing all the nice clouds away to the southeast, but I was able to catch a few before they moved off. Then it was on to the fun.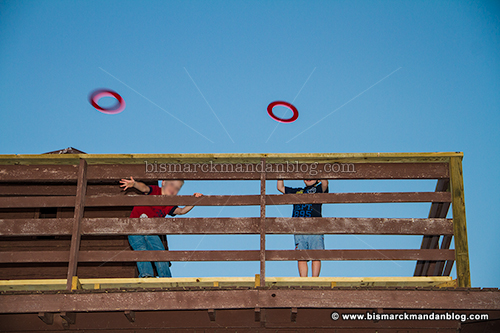 I fancy myself quite the proficient frisbee thrower and catcher. I don't do the frolf thing very often; my favorite frisbee pastime is to do lots of running, jumping, throwing, and catching on the capitol lawn. My latest favorite is throwing multiple frisbees simultaneously and seeing how many little guys can catch 'em! We took that show on the road last night as I threw frisbees up to the roof of the blockhouse and darted around as my fellas threw them back down. All the while trying not to spill camera gear.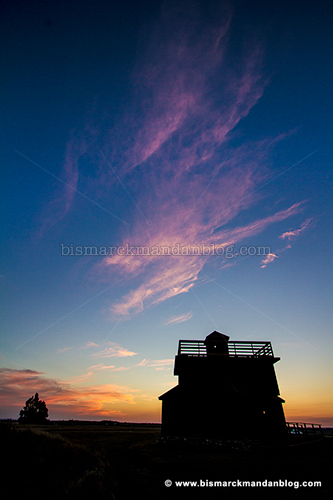 The evening came and went quickly, as the fleeting sun darted over the horizon with September velocity. At that point it was time to grab a couple shots of clouds reflecting a pinkish hue and bolt back to the truck for the long ride home. Not a bad little adventure for a weeknight, and since that pesky sun sets so early this time of year I think we all made it to bed on schedule!
[ add comment ]
( 5 views ) |
permalink
|
Click a dot to rate this entry:





( 3 / 99 )
---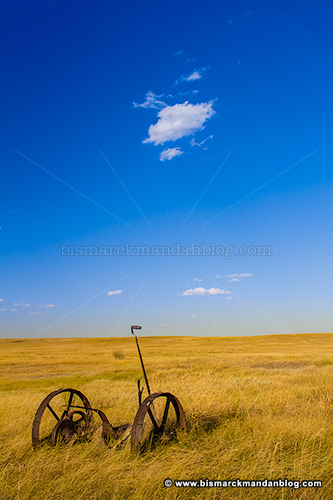 I had the opportunity to spend some time at a friend's house in rural South Dakota last weekend, and I was delighted to find this old artifact in their back yard. It wasn't just the implement, a McCormick-Deering #6 Horse-Drawn Sickle Mower if you're wondering, that impressed me; the view was amazing.
One drawback to photography in the "energy corridor" of the great state of North Dakota is the ubiquitous power line in almost any landscape. Seriously, they're tough to escape. No problems in this photo...just wander out in the backyard and snap away. I did manage to find the hidden rusty barbed wire in the grass, too...but thankfully my tetanus shot is up to date.
[ add comment ]
( 12 views ) |
permalink
|
Click a dot to rate this entry:





( 3 / 111 )
---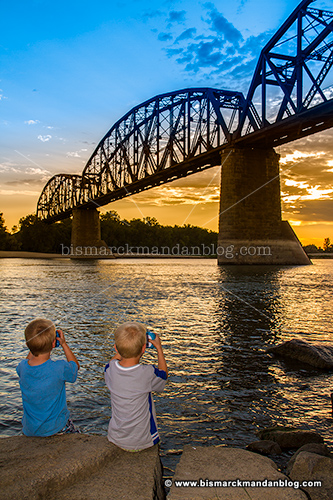 I love sharing my hobbies with my little boys. They're now at the ages where we can start doing "guy stuff" together, and I'm reveling in it. I've been waiting for this since the time I blurted out, "You're WHAT?" The time for "three dudes" activities is upon us, and I couldn't be happier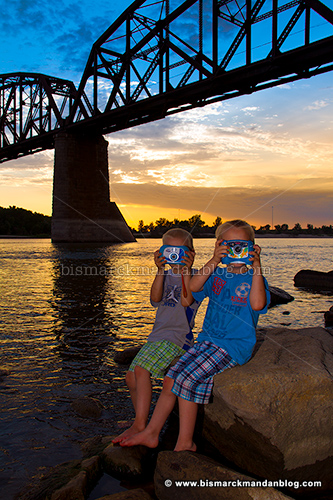 I'm especially happy that they like cameras, some days more than others. I think they've actually outgrown the picture quality of their little Fisher Price and V-tech cameras, but unfortunately they aren't ready to handle something more fragile on a regular basis. That's okay, there are lots of things we do together; photography is just one of them. The most important thing is that we three dudes stick together!
[ add comment ]
( 12 views ) |
permalink
|
Click a dot to rate this entry:





( 3.1 / 157 )
---
| 1 | 2 | 3 | 4 | 5 | 6 | 7 | 8 | 9 | 10 |
Next>
Last>>