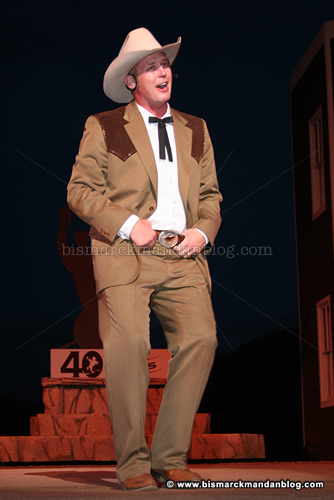 I miss Gentleman Wade Westin, a man who personified the term for which he was known. Fond memories of Sunday nights at the Chinese restaurant, or ribbing him about being the world's nicest guy, or watching him on stage in the Medora Musical. He passed away four years ago today. It was an absolute privilege to have been his friend.
I met Wade when he joined our production staff at KFYR-TV back in the 1990s; since then I've had many noteworthy memories, even though our opportunities to see each other grew farther and farther apart. Guys get busy, you know...that's just how it goes. I wish it wasn't so. A while before his passing, Wade and I met up at Taco del Mar and chatted it up about what we've been up to, fatherhood, and that kind of thing. We even talked about a possible project we could collaborate on, an idea I relished. That's the last time I got to spend time with Wade.
When we worked at KFYR-TV together we did a commercial for a furniture or mattress store, one where Wade played a guy who snuggled in under the covers of a comfy new mattress. It took a while for the nickname "Snuggly" to wear off. I had a printout of that shot somewhere in my souvenir box, but in my search for it tonight I came up empty handed. Bummer.
The photo above was from the Medora Musical on my honeymoon trip with my wife. I'd booked front row center tickets of course, planning a Medora weekend on our way back from a week in the middle of nowhere back in my beloved Rocky Mountains. We drove past the turn to Wade's home near Grenora, ND and it prompted me to call his cell phone and say hi. When he heard we were coming, he arranged the VIP treatment and a backstage tour for us, and we got to chat with him and his family briefly before he left to prepare for the night's show. He then congratulated us during the show. That's just the kind hearted, generous guy that Wade's friends will all remember.
We used to hit the China Wok restaurant in Mandan on Sunday evenings, striking a friendship with the owners over time. When their visas came up for renewal, Wade took it upon himself to get his friends from the Sunday night dinners to sign testimonials to aid in their renewals.
It's a shocker to have a friend and fellow family man snatched away so suddenly and so early. Of course one tries to make sense of it, but there's no sense to be had. What we can do is take comfort in the message from his CaringBridge page: "Thank you for your love, support and prayers. Wade is at peace with God His Father and Jesus His Savior in the healing presence of the Holy Spirit." The Bible talks about a peace that passes all understanding...I pray for that peace for his family and everybody who misses Gentleman Wade.
I have a copy of a TV commercial Wade did for KNDX (Channel 26) back when they first went on the air. It was a "dance contest" making fun of contestants with the numbers of other local TV channels. It features Wade being Wade. I attached a brief tribute at the end. It isn't much, but it's a token of my respect for a friend. The music is a portion of "In the Sweet By and By" performed by my friend Sarah.
I know there are lots of people out there who are touched by Wade's passing as they were by his personality. Hopefully this will trigger some of your best memories as well.
[ 1 comment ]
( 18 views ) |
permalink
|
Click a dot to rate this entry:





( 3.1 / 222 )
---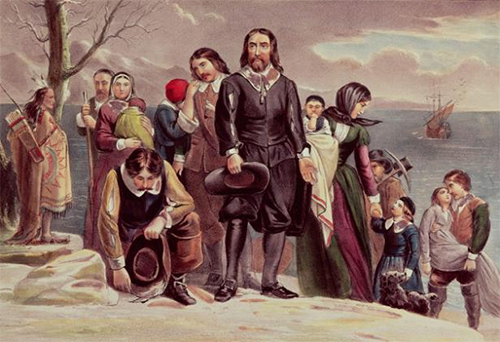 Public education teaches us that Thanksgiving was a day in which the poor, helpless, hapless settlers gave thanks to the Indians for saving them from extinction in their new colony. While the settlers did have good relations with native people all around them, and both parties benefited from these friendships, this account of the story is wrong. These colonists set aside a day of thanksgiving to God.
I noticed that even our Dear Leader got it wrong, intentionally or otherwise. As recently as 2011, President Obama's proclamation on Thanksgiving Day, inaccurately declared that
The feast honored the Wampanoag for generously extending their knowledge of local game and agriculture to the Pilgrims...
but this was not the case.
One only needs to examine
the writings of William Bradford
, governor of Plymouth, to find the following
(which you can read for free on archive.org)
:
I may not here omite how, notwithstand all their great paines and industrie, and the great hops of a large cropp, the Lord seemed to blast, and take away the same, and to threaten further and more sore famine unto them, by a great drought which continued from the 3. weeke in May, till about the midle of July, without any raine, and with great heat (for the most parte), insomuch as the come begane to wither away, though it was set with fishe, the moysture wherof helped it much. Yet at length it begane to languish sore, and some of the drier grounds were partched like withered hay, part wherof was never recovered. Upon which they sett a parte a solemne day of humilliation, to seek the Lord by humble and fervente prayer, in this great distrese. And he was pleased to give them a gracious and speedy answer, both to thier owne and the Indeans admiration, that lived amongest them. For all the morning, and greatest part of the day, it was clear weather and very hotte, and not a cloud or any signe of raine I to be seen, yet toward evening it begane to overcast, and shortly after to raine, with shuch sweete and gentle showers, as gave them cause of rejoyceing, and blesing God. It came, without either wind, or thunder, or any violence, and by degreese in that abundance, as that the earth was thorowly wete and soked therwith. Which did so apparently revive and quicken the decayed come and other fruits, as was wonderfull to see, and made the Indeans astonished to behold; and afterwards the Lord sent them shuch seasonable showers, with enterchange of faire warme weather, as, through his blessing, caused a fruitfull and liberall harvest, to their no small comforte and rejoycing. For which mercie (in time conveniente) they also sett aparte a day of thanksgiveing. This being overslipt in its place, I thought meet here to inserte the same.
In the grateful and humble spirit in which our nation was founded, I plan for our family to spend this extended weekend giving thanks to God. Yes, there will be football, but only as part of fellowship as we remember and account all for which we can be thankful. We still live in the greatest nation on earth and enjoy the fruits of those principles set forth by the founders of this nation and the God whose providence has been showered upon us for well over two hundred years.
[ 1 comment ]
( 17 views ) |
permalink
|
Click a dot to rate this entry:





( 3.1 / 122 )
---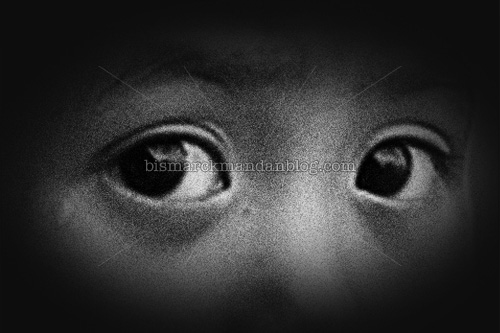 Last month I had the pleasure of meeting a missionary to Vietnam who works with orphaned children. A story he related while preaching at our church was the absolute perfect picture of my life, and I felt moved to share it.
One of the orphans he worked with, along with her sister, saw her daddy hang himself. The children were terribly traumatized, as you can imagine...and this particular little girl wouldn't smile or talk to anyone. After a lot of work, she would smile and talk to Mike.
One day, she heard that he was coming to the village. She dressed up in her best clothes and prepared to come see him. While crossing a canal that was basically an open sewer, on a bridge consisting of a fallen tree laid across the canal, she slipped and fell into the sewage slop.
When he got there, she was crushed and reeked of all the stinky gunk that she was covered in, crying uncontrollably. Moved by the spirit, he knelt down, wrapped his arms around her and kissed her cheek, and told her, "It's okay, honey...I don't care what you smell like, I love you anyhow." The little girl was overjoyed. It was this gesture that convinced the communist authorities that he was the real deal, and that he loves those kids over there.
The same picture applies to the sinner being saved when he/she accepts Christ. I was in the same sorry shape as that little Vietnamese girl. I was covered in slop spiritually, things that would be putrid to an almighty and just God. Things like:
- the sin I was born with. We all are, since Adam.
"Wherefore, as by one man sin entered into the world, and death by sin; and so death passed upon all men, for that all have sinned..."
(Romans 4:12)
- the idea that I was basically a "good person."
"As it is written, There is none righteous, no, not one..."
(Romans 3:10)
- the sins I'd committed in my life, most notably, according to Jesus:
"Ye have heard that it was said by them of old time, Thou shalt not commit adultery: But I say unto you, That whosoever looketh on a woman to lust after her hath committed adultery with her already in his heart."
(Matthew 5:27-28)
- the good I thought I'd done to make up for the bad.
"But we are all as an unclean thing, and all our righteousnesses are as filthy rags..."
(Isaiah 64:6)
- the religion that I thought would absolve me of my sins:
"Howbeit in vain do they worship me, teaching for doctrines the commandments of men."
(Mark 7:7)
I was eternally stained with a load of foul, awful mess that neither I or any other man could never wipe clean. Neither could "religion." I was stuck with it. My soul reeked with the disgusting mess of the sin I'd inherited and the slop I'd rolled around in for nearly thirty years. Yet God didn't care about that. When I finally humbled myself and believed that I was a simple sinner in need of God's mercy and grace, It was as if he knelt down, wrapped His arms around me, and told me, "It's okay...I don't care what you've done. I've made a way for you...Jesus died for those sins. You're clean in my eyes." It was then that I knew for sure that God is real.
I remember that night, when the summation of all the witnessing by my Christian friends finally sunk in. I suppose I could simplify things into three choices. One, you could reject Jesus altogether. Two, you could claim to know Him, but trust in sacraments or good works to justify you in God's sight. Or three, you can admit that you're a sinner and only Jesus' dying on the cross for your sins can save you. Only the third will save your eternal soul. The apostle John wrote in the Bible,
"And he is the propitiation for our sins: and not for ours only, but also for the sins of the whole world."
(I John 2:2),
"For he hath made him to be sin for us, who knew no sin; that we might be made the righteousness of God in him."
(2 Corinthians 5:21) That whole world includes you, me, and everybody. Not only did God love us, but he
"washed us from our sins in his own blood"
according to Revelation 1:5. But you've got to believe.
Spiritually, the lost sinner feels the same way as that little Vietnamese girl when he approaches God and trusts in Jesus for his eternal salvation...to be accepted and loved, when they feel filthy and unloveable. That was me several years ago. I just wanted to share that with you.
Photo credit: Man Him, Republic of Vietnam (modified for this post within Creative Commons license)

This post has been bumped up from May 3rd, 2008.
[ 1 comment ]
( 45 views ) |
permalink
|
Click a dot to rate this entry:





( 2.9 / 561 )
---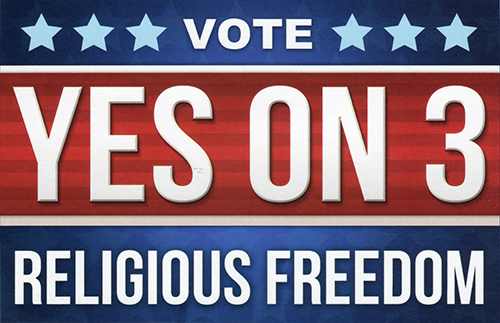 With the estimated amount of blood money poured into North Dakota by abortion factory "Planned Parenthood" organizations approaching
one million dollars
, you can imagine there's plenty of misinformation bouncing around out there. Of course, it's all put out there by the pro-abort propaganda mill who see faith and religion as their primary adversary. No shocker there.
An informational sheet has been put together answering some direct questions that should probably address any concerns one might have about Measure 3. Those concerns would most likely be brought on by the disinformation campaign waged by the pro-abort bunch.
Click here to download the short one-page PDF file.
If you have Adobe Acrobat Reader installed, you're good to go. It may take a little bit for the program to load, but the file should download reasonably quickly. Click on the icon below to download the free Adobe Reader if necessary.

Now onto the video. This addresses some of the same disinformation sneaking around out there but can actually give more background:
There you go. This measure basically provides protection against people passing laws to stifle faith and religion, a war which is being waged heavily here in North Dakota right now, and does not do any of the weird things the pro-abort groups claim it does. Please vote YES on Measure 3.
[ add comment ]
( 8 views ) |
permalink
|
Click a dot to rate this entry:





( 2.9 / 121 )
---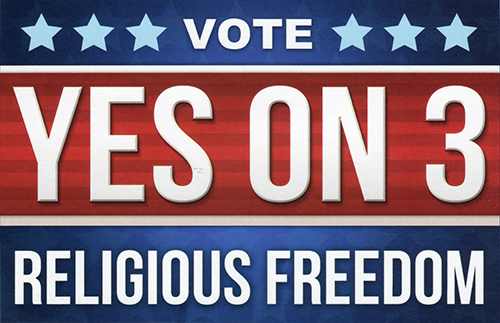 Measure Three, on the ballot this primary season, is sometimes referred to as the Religious Liberty Restoration Amendment. The key word in this title is "Restoration" as the measure seeks to restore protections for people of faith that have been slowly stripped away by the federal government. Similar measures have been passed in twenty-seven states,
Opponents of the measure claim it's going to legalize wife beating, denial of medical care, and all sorts of other things that it will not do. They clearly have a vested interest in limiting religious freedom in North Dakota. Who's the group who has the most to lose from strong religious protections in North Dakota? Easy: the abortionists.
If you click on
this link on the Secretary of State's Office website
, you'll be able to find a list of who's bankrolling the opposition. It's exclusively "Planned Parenthood" (wow, what a sterile misnomer) groups from North Dakota and elsewhere.
You can also
download the PDF here
(I'm hosting a copy on this blog) to examine it for yourself.
If you haven't paid close attention to the Measure 3 debate, let this one fact smack you square between the eyes: the ones spending the huge money opposing it are people who support killing children. That single fact should be enough to convince you to vote in support of this measure in the June primary.
UPDATE:
According to this article
, the amount now is around $700,000. That's a lot of blood money! They want to stop the only barrier remaining to their infanticidal death cult.
[ 1 comment ]
( 17 views ) |
permalink
|
Click a dot to rate this entry:





( 3.1 / 146 )
---
| 1 | 2 | 3 | 4 | 5 | 6 | 7 | 8 | 9 | 10 |
Next>
Last>>