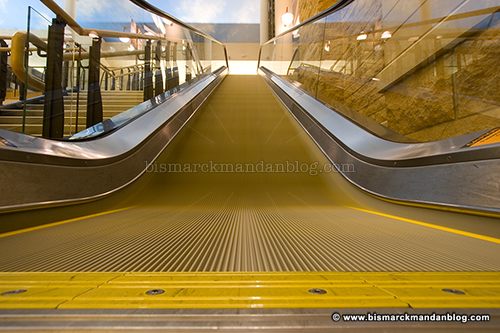 I took one of my little two-year-olds to the lovely Bismarck Municipal Airport to look at airplanes and ride the escalators. Since he was having such a blast going up and down, up and down, up and down...I decided to have a little fun of my own. I threw on a 10mm lens, set my camera on the floor at the bottom of one of the escalators, set a slow shutter speed, and voila! Fun.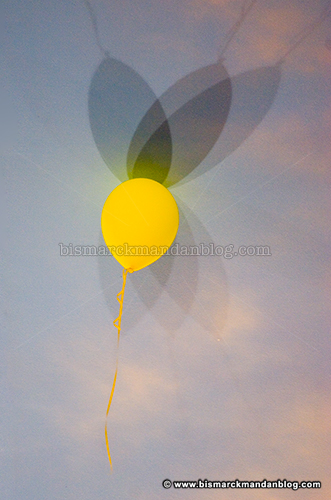 I don't think you can see it in the first photo, but yes - that balloon I posted about a few days ago
is
still hugging the ceiling. Here's the proof. Then I put the camera back in my trusty backpack so I wouldn't make security nervous, then took little Sparky for a couple more escalator rides.
[ 1 comment ]
( 25 views ) |
permalink
|
Click a dot to rate this entry:





( 2.9 / 293 )
---
<<First
<Back
| 124 | 125 | 126 | 127 | 128 | 129 | 130 | 131 | 132 | 133 |
Next>
Last>>