As I posted a couple of days ago, it's pretty easy to call a Senator's office. I've only done it on a few occasions when I'm really motivated about an issue, and this week was one of those times. Not one to give advice I won't take myself, I followed up my post about calling our senators by placing such calls on my own behalf. I received two very different responses.
When I called Senator Dorgan's office, I was taken through the usual procedure: a friendly voice answered the phone, I briefly told them that I want to urge Senator Dorgan to vote No on any cloture or vote of passage for the Amnesty Bill, as I call it. They thanked me for my opinion, asked for my name and mailing address so I could receive a response letter from Senator Dorgan, and we thanked each other and hung up. This is exactly how it's been before. Conrad's office, however, was different.
First off, the phone rang forever. I know it was within office hours in Washington, DC but I wasn't surprised at the long wait;
the Capitol switchboard was actually shut down due to volume of calls Thursday
and I expected things to be busy when I called Wednesday.
Second, the voice who answered the phone sounded one third agitated and two thirds cocky. I said the same thing, that "I'm calling to urge Senator Conrad to vote No for any cloture vote or final vote on the so-called Amnesty Bill." I simply received an annoyed "okay" or something to that effect. Waiting for them to ask my name, it wasn't happening. I kept the conversation going by asking, "don't you want to record my name?" They said sure, so I gave them my name and said, "I'm one of the Senator's constituents." At that point they cut the call short. No asking my address or phone number to verify or anything. This was unusual and, in fact, different from any other call I've placed to any of our congressmen.
I have no doubt that my comments never reached Senator Conrad. Even if they had, I doubt they'd have changed his mind;
he votes like a Massachussetts liberal consistently, and only keeps an apartment in North Dakota to qualify for re-election (along with his cohort, Senator Dorgan.
In this case, North Dakota was completely irrelevant in the immigration debate; our two Senators cancelled each other out. I expected Senator Dorgan to vote against this, and I give him credit for doing so, although his motivation lies with his love of Big Labor. (If we can have Big Tobacco, Big Oil, and Big Pharmaceuticals, we can also label the union lobby Big Labor.) Senator Conrad, however, is another story.
Like I said, Senator Conrad votes like a Kennedy. His votes consistently fly in the face of the values and demographics of the people he was elected to represent. But at least his staff could have been professional and recorded my message for the Senator, which I don't believe they did. I'm going to continue calling, but more importantly I'll be voting AGAINST him in the next election.
[ 2 comments ]
( 57 views ) |
permalink
|
Click a dot to rate this entry:





( 2.9 / 475 )
---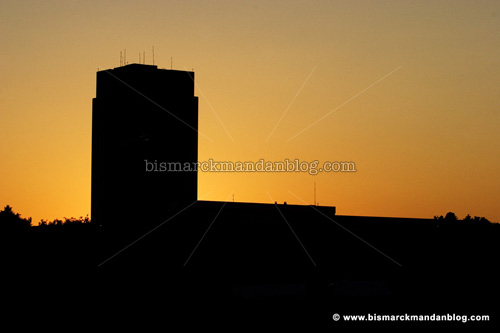 It's not a conscious effort to keep posting photos of orange skies, really. It's become a theme lately, simply because that's what our skies have been doing. While folks in Dickinson, Williston, or Cavalier would probably argue that the two colors are inseparable, I jokingly describe orange as "the new black." I don't know if you have to be an artist to get that...maybe just watching Zoolander will get you there.
[ add comment ]
( 4 views ) |
permalink
|
Click a dot to rate this entry:





( 2.8 / 461 )
---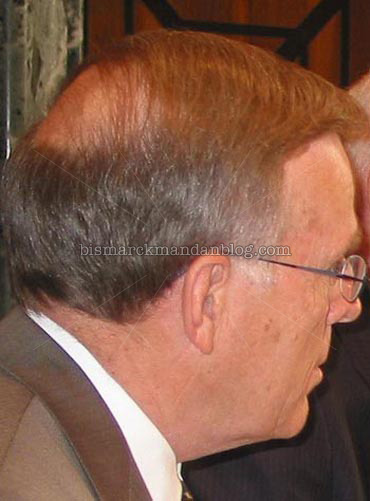 Don't think it can't happen here: illegal immigration DOES affect North Dakota. Earlier this week:
Construction on the new community building in Lignite came to a standstill last week when the crew walked off the job.

Marlis Glaspey, co-chair of the Lignite Community Builders Corp., stopped at the building site on Lignite's main street to check on the workers' progress Wednesday morning.

"I asked them questions, but they said they didn't speak English and just kept shaking their heads no," said Glaspey.

Not thinking much of it, Glaspey casually questioned whether the workers were legal, which was again met with no response.

Glaspey said she then left, and returned about 10 minutes later to find the crew had abandoned the site.

"They left their tools, their coolers, and everything, they just up and left," said Glaspey. "It was the darndest thing."

The company from which the pre-fabricated building was purchased, High Country Sentinel Contractors, is based out of South Dakota.

Glspey [sic] said High Country subcontracted with a building crew from a firm in Colorado.
This week, the Senate will vote on the ludicrous piece of legislation they refer to as comprehensive immigration reform, but people from all over the political spectrum refer to as "The Amnesty Bill." It's Senate Bill 1639, and it's bad news.
What we all need to do is call our senators today and tell them we want them to vote NO on this bill. We already have laws on the books regarding legal and illegal immigration, and just before the election last year they voted to build a border fence. So why do they need this? Because this will convert millions of people here illegally into legals. It's a slap in the face of the rule of law and the sovereignty of our borders. It's going to have dire consequences for our nation, too.
Have you ever called one of our congressmen to voice your opinion? It's easy, it takes about thirty seconds, and their staff will record your call. They have to. You don't have to argue your opinion or debate with the person on the other end of the phone; you simply tell them how you want the senator to vote. It's quick, it's easy, and it's a shame it doesn't get used more. Although with this monster of a bill, even the senate.gov website is slow from being swamped!
You can find out the contact information of our senators by
clicking here
but I'll give you the phone numbers as the senate website is already kinda slow.
Dorgan: (202) 224-2043 or
http://conrad.senate.gov/webform.html
Conrad: (202) 224-2551 or email him at
senator@dorgan.senate.gov
.
Don't wait to to do it. Like I said, it takes thirty seconds, and they need to hear from us!
[ 2 comments ]
( 67 views ) |
permalink
|
Click a dot to rate this entry:





( 2.9 / 449 )
---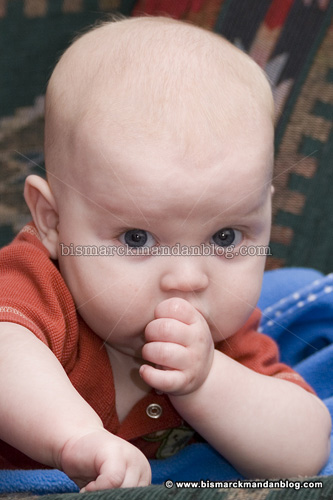 That's right, PJ...you're going to have a little brother! My wife had been urging that we wait until delivery to find out the gender of our upcoming baby. In fact, she even turned on the tears to convince me that we should wait to find out. After her ultrasound yesterday, the tech wrote down "boy" on a piece of paper and folded it up, sealing it with a piece of tape. Who do you suppose looked? Yes, she did!
[ 3 comments ]
( 55 views ) |
permalink
|
Click a dot to rate this entry:





( 2.9 / 446 )
---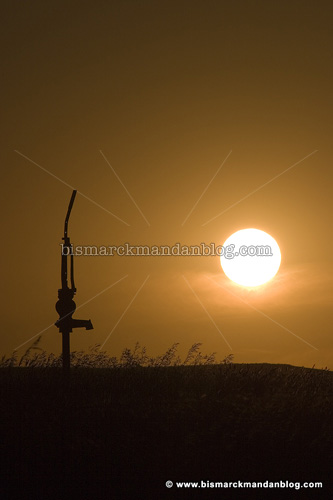 One thing about taking sunset, sunrise, or Northern Lights photos: you need a suitable foreground object. I knew I wanted to try to get the sunset again tonight, since I was out and about at 9:30...but what to do for a noteworthy foreground? I was at a loss, so I did what I am prone to do: get on a gravel road and follow it until I see something. It didn't take long.
Out in the middle of nowhere, as usual, I noticed this well sticking out of the grass on a hill, not far from the road. Since I have a nice telephoto lens and do NOT have permission from the landowner, I shot from the road. As it turns out, I think that was the best angle anyway. I grabbed a lot of different shots as the sun progressed downward, including quite a few with the sun gone entirely. Even then, the warm glow of the sky was just right.
Mission accomplished; I went from central Bismarck to a previously unnoticed wellhead in a matter of a few minutes, got a ton of really nice photos, and was back home in time to snuggle my boy before tucking him in for the night. Now it's off to shovel a bunch of Cap'n Crunch cereal into my head, challenge my wife to our favorite board game, and try to forget the fact that I'd just cleaned and wet-looked my tires before this little journey. Dust from a dirt road sticks to a freshly armor-alled tire like sprinkles to a donut. I guess we'll redo that tomorrow. As I strive to learn this new photography hobby, I'm willing to pay the price sometimes.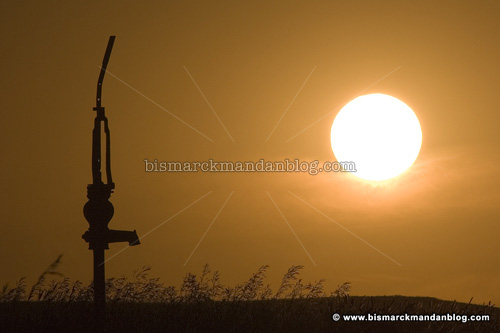 edit: I can't decide if I like the tall version of this photo, or the wide one. Which do you guys prefer? Click below to add a comment.
[ 3 comments ]
( 42 views ) |
permalink
|
Click a dot to rate this entry:





( 3.8 / 885 )
---
<<First
<Back
| 234 | 235 | 236 | 237 | 238 | 239 | 240 | 241 | 242 | 243 |
Next>
Last>>