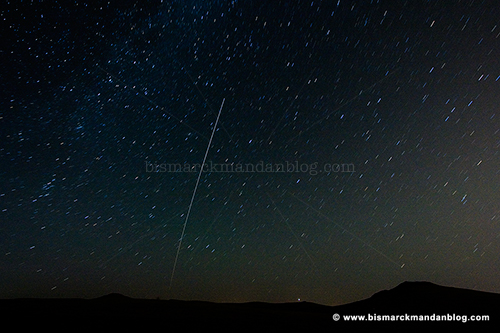 That's all I have to say about that. I'm going to stagger back to bed for a bit...after one more glimpse of the night sky: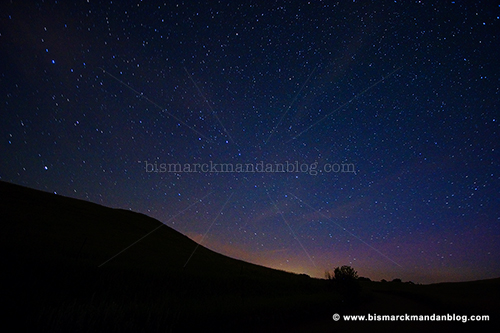 Gonna be a LONG day.
[ 1 comment ]
( 30 views ) |
permalink
|
Click a dot to rate this entry:





( 2.9 / 371 )
---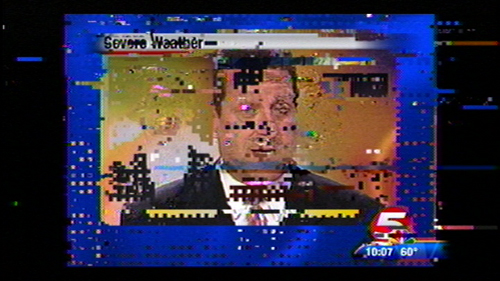 We had another line of storms roll through Bismarck-Mandan on Friday night, and it appeared to be another instance of a problem I mentioned in
a recent post about local stations
and the weak link in their system. In fact, I got nothing but black from KFYR and KXMB at times when the storm was hitting the hardest, when one is most fervently seeking weather information!
I was dismayed that, although my system indicated 97% signal, there was nothing to be had on the screen except black with an occasional jitter. Apparently the transmitters were operating faithfully, but just didn't have a signal to transmit! Shame.
You can put all the money into weather talent, fancy graphics systems, street-level radar products, and heavy promotion...but if you can't even manage to feed it to your transmitter, what's the point? If I see even a single "weather leader" promo after Friday night's performance, I think I might just throw up a little.
Not everybody is a cable subscriber, especially out of town. If these stations are content with only distributing their signal reliably over cable TV, then why bother transmitting over the air at all? Otherwise, I implore them to please get their severe weather performance problems under control.
[ 1 comment ]
( 41 views ) |
permalink
|
Click a dot to rate this entry:





( 3 / 328 )
---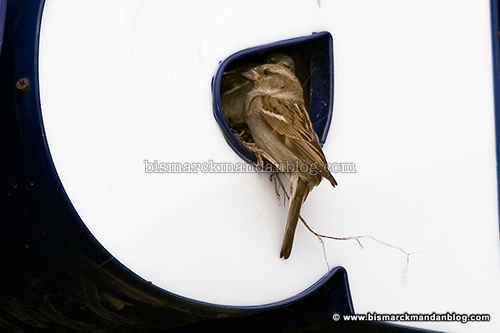 This anxious mommy is feeding two little hatchlings nestled inside the "a" of the US Bank sign on the front of the Arrowhead Plaza branch. With a great view of the capitol and the rising sun, these nests also were perfect for riding out the storms this weekend. I originally saw these while out on a date with my lovely wife Friday night before the aforementioned storm (we LOVE the Walrus). Obviously I didn't take my camera on such an occasion, so I caught these birds playing the following morning.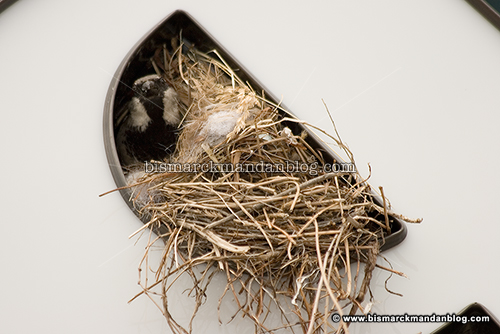 US Bank isn't the only business whose sign provides such hospitality to the birdies. I think this ampersand may be part of the Arrowhead Cleaners sign, but I don't remember. Looks cozy, doesn't it?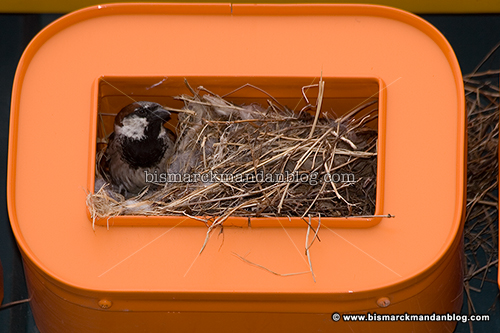 This little fella is hanging out in front of the fitness center. No need for a membership when you live there! It's nice that these birds have found such a secure place to nest; otherwise they might be homeless, after the blustery weather we've been having.
I don't have any birds nestling above my motion sensors on my house or garage this year, since the upgraded ones are too small to support a nest. I do, however, have some great pictures and video of last year's robins feeding their babies! I should dig those up and post them; I don't think I ever got around to it last spring.
[ add comment ]
( 8 views ) |
permalink
|
Click a dot to rate this entry:





( 3 / 385 )
---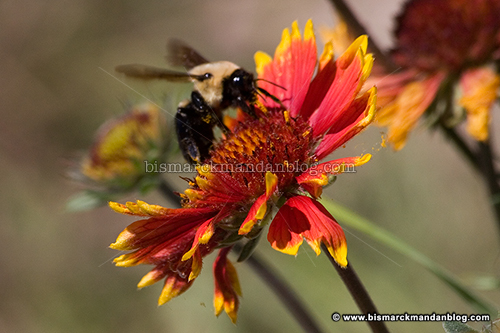 I had some time to go outside over my lunch break yesterday so I used it to chase some bugs around with the camera, including this bee. I followed it from flower to flower for a while before spotting the first damselflies of the season.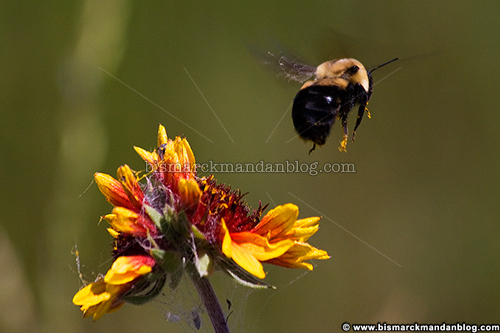 A shot like this is MUCH harder than it looks. Harsh sunlight complicated the exposure. A breeze caused the flowers to wag, and bees are unpredictable. Nevertheless, it was a fun way to pass the time. Sunshine and fresh air are a very important part of any break in the day!
[ 1 comment ]
( 42 views ) |
permalink
|
Click a dot to rate this entry:





( 2.9 / 346 )
---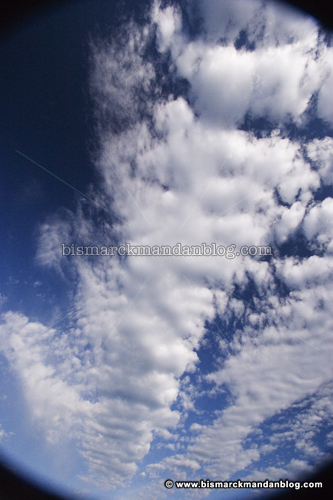 These actually aren't such little fluffy clouds, like the title of my favorite song by The Orb. They're long, linear fluffy clouds. Whether they're ripples in the sky's cover or something to do with a jet contrail (after all, we ARE considered "flyover country") I can't say. I just know that when I saw them this morning I had to hop out of the truck and throw on a really wide-angle lens to catch 'em!
[ add comment ]
( 8 views ) |
permalink
|
Click a dot to rate this entry:





( 2.9 / 358 )
---
<<First
<Back
| 140 | 141 | 142 | 143 | 144 | 145 | 146 | 147 | 148 | 149 |
Next>
Last>>