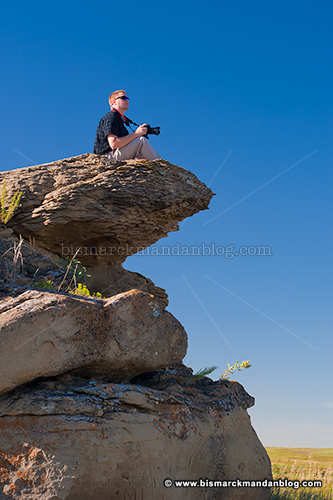 If you've read this blog for even a few weeks, you know that I love skies. I particularly enjoy blue, sunny skies. I attribute much of this to my formative years as a boy growing up in the Rocky Mountains of western Montana. In fact, I returned to the mountains on a sabbatical to work a couple of years as a snowboard bum, working at 10,000 feet and getting closer to those blue skies than ever.
Since then I've seen so many forms of sunny days...long, hot drives through the New Mexico desert; lazy days out on a blanket with a Walkman and a good book; blazing sunsets and uplifting sunrises; solitary treks through the Badlands on my mountain bikes. I can't say I've seen it all, but I've seen a lot. The memories formed thereby have fortified my love of wide open, sunny skies.
One of the best ways to capture or recall the mood of many of those sunny days is through music, and I have a series of playlists for such things. I have an intense Stargazing playlist I'll share someday, a Sunrise/Sunset playlist which overlaps in places, and my more recent Sunny Day playlist. I was actually inspired to do the Sunny Day list when my friend Monte posted a request for sunny day music suggestions on his Facebook page. It didn't take long.
This is by no means comprehensive, but it's a good first draft. There's a link to each song on iTunes if it's available, although a good chunk of music in my collection is very hard to find.
Perfect for a sunny photography outing, here's an eclectic mix ranging from mostly alternative to fusion jazz to classic rock and all points in between, here's my Sunny Day Playlist, version 1.0:
The War on Drugs -
Comin' Through
Craft Spells -
Party Talk
The Clean -
Stars
Memory Tapes -
Wait in the Dark
Republic Tigers -
Buildings and Mountains
Primal Scream -
Higher Than the Sun
MillionYoung - Hammocks
Frightened Rabbit -
Swim Until You Can't See Land
Generationals -
Ten Twenty Ten
Crocodiles -
Sleep Forever
The Radio Dept. -
Heavens on Fire
Citay -
Careful With That Hat
America -
Ventura Highway
The Go-Betweens -
Cattle and Cane
Ringo Deathstarr -
So High
Washed Out -
New Theory
Innocence Mission -
Keeping Awake
B-52's -
She Brakes for Rainbows
The Jesus and Mary Chain -
Head On
Amon Tobin -
One Day In My Garden (Instrumental)
Love Tractor -
I Broke My Saw
Cocteau Twins -
Heaven or Las Vegas
The Daysleepers -
Summerdreamer
Fleetwood Mac -
You and I, Part II
Grasshopper Takeover -
Up and On My Way
Guadalcanal Diary -
Litany (Life Goes On)
The Love Language -
Heart to Tell
Jamaica -
Jericho
Throwing Muses - Dizzy
The Dylans -
I Hope the Weather Stays Fine
Cloud Cult -
Lucky Today
Math and Physics Club -
Love or Loneliness
Herman Dune -
I Wish That I Could See You Soon
Stranglers -
Always the Sun
Truckasauras -
Angels Sound Like Bottle Rockets
Ten Bears -
Braces
Cinammon Chasers -
Luv Deluxe (Instrumental)
Kitchens of Distinction -
Drive That Fast
Love Tractor -
Fun to be Happy (Instrumental)
Ian Brown - Northern Lights
Screamin' Cheetah Wheelies -
Boogie King
Yppah -
Again with the Subtitles
Material Issue -
Valerie Loves Me
Missing Persons -
Walking In L.A.
Throw Me The Statue -
About To Walk
Laura Veirs -
July Flame
Sheryl Crow -
Soak Up The Sun
Spyro Gyra -
Bob Goes to the Store (Instrumental)
Wall Of Voodoo -
Lost Weekend & On Interstate 15 (Instrumental)
Dreadzone - A Dream Within a Dream (Instrumental)
The High Dials -
Teenage Love Made Me Insane
One Dove - Breakdown (Radio Mix)
Peter Gabriel -
Solsbury Hill
Pink Martini -
Anna (El Negro Zumbon)
Slowdive -
Rutti
The Sundays -
Here's Where the Story Ends
Pixies -
Wave of Mutilation (UK Surf Mix)
The One AM Radio -
Sunlight
Surfer Blood -
Swim (To Reach the End)
The Expendables -
Wells
Stone Roses -
She Bangs the Drums
Chad Valley -
Fast Challenges
Aberfeldy -
Summer's Gone
Forro In The Dark -
Perro Loco
Deer Tick -
These Old Shoes
Tennis -
Marathon
Big Spider's Back -
Warped
Ganglians -
Jungle
Gui Boratto -
No Turning Back
REM -
Near Wild Heaven
Royal Crescent Mob - Nanana
Luke Graner - Drops (Homemade Music version)
The Farm -
Groovy Train
Daysleepers -
Loved by the Sun
Diesel -
Sausalito Summernight
Blue Sky Black Death - Sleeping Children Are Still Flying
Frankie Knuckles -
Whistle Song (Instrumental)
Rephrase -
Oldtimer
General Public -
Taking the Day Off (Instrumental)
Hectic Redd - The Thumb
Joe Satriani -
Surfing with the Alien (Instrumental)
The Ladybug Transistor -
Fallen and Falling
Jesse Sykes and the Sweet Hereafter -
In the Summertime
Nickodemus -
Sun Children
Edward Sharpe And The Magnetic Zeros -
Chickens in Love
Jazzhole -
Free the Robots (Instrumental)
The Joy Formidable -
The greatest light is the greatest shade
There we have it, for now...I'm sure I'll update it along the way. If you hear something on this list that seems really out of place or makes you wonder, "What does this have to do with a sunny day?" it probably is a song that triggers a memory for me. Any suggestions? Use the "Contact Me" link on the upper right of this page.
[ add comment ]
( 31 views ) |
permalink
|
Click a dot to rate this entry:





( 3.1 / 119 )
---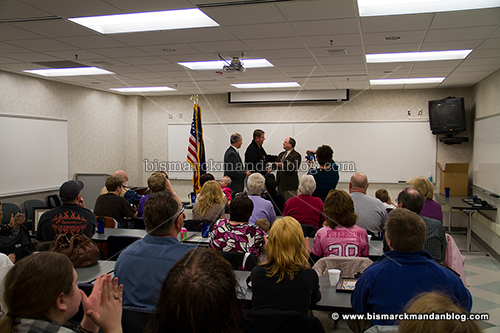 Last fall my friend Lee and I were accepted into the Bismarck Police Department's "Citizens' Police Academy" for several weeks of education into what the Bismarck PD is all about. A couple dozen of us spent each Tuesday night from September through December learning about the various aspects of police work, the structure of the department, the special duties of various officers, and the standards of accountability and professionalism to which they hold themselves. It was a real eye-opener.
Some of the people in the class were interested in pursuing careers in the criminal justice field. Others, like me, are simply average citizens who support our local law enforcement personnel and jumped at the opportunity to learn more. I'd spent plenty of time in the Mandan Police Department growing up through the Explorers program, working in the control room and doing traffic control, color guard, etc. but I didn't know much about things here on the Bismarck side.
While most of the Academy consists of classroom time, it's not boring. It's an informal environment, the chief and/or deputy chief are usually on hand to help answer questions, and there are always some interesting tales to tell. While the class went until 9pm each night, it was not uncommon for that night's officer to stay until 10pm chatting about what we discussed in class.
Of course, there was a mandatory ride-along in a police car on a Friday or Saturday night. I think everybody had an eventful time, especially myself. I go on ride-alongs from time to time other than in Bismarck, and my rule is "what happens in the car stays in the car." I respect people's privacy as much as a value my own, and that sort of confidentiality is very important when dealing with people in the sort of situations that require a visit from a police officer. That wasn't the only thrilling part of the Academy, however: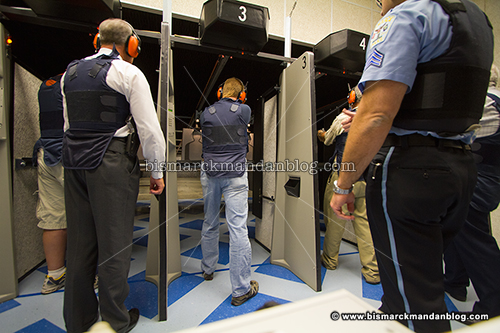 I think everybody was looking forward to the shooting portion of the class. One night a week we went through an evening discussing firearms and then going to the indoor range to fire some Simunition. We each were given the opportunity to fire eleven rounds from the same firearm carried by Bismarck police officers. It was performed under very close supervision after great attention to safety details.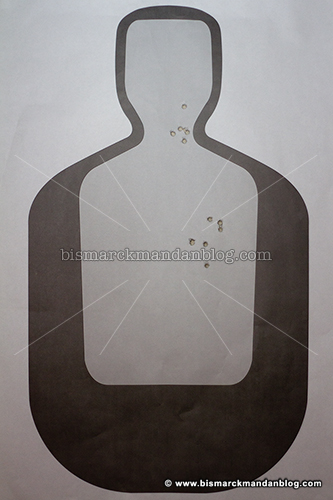 I had to chuckle at my target, which I got to keep: six shots to the heart, five to the chin. I didn't want to look like an idiot, so I intentionally aimed low for the head shots to avoid hitting the clamp holding my target. I think the groups would have been tighter if I'd had my own Glock, but I still think Lee and I had the tightest performance out of the group. I got to keep my shell casings as a souvenir of the evening as well.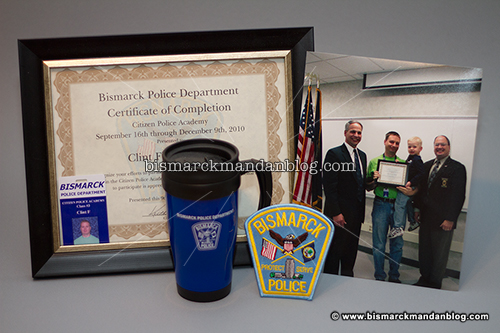 It was bittersweet to reach the completion night for a "graduation" celebration. We had pizza and got our pictures taken with the chief & deputy chief and were presented with some additional memoirs. As you can see we each received a framed certificate, Bismarck PD patch, and Citizens Police Academy mug. My little boy PJ had come with to see Daddy' graduation and insisted that he be in the photo with us. Later he talked 'em out of a CPA mug of his own, and he's still very proud of it.
It's a great opportunity and speaks volumes that our police department wants to reach out to the public like this. It's amazing how much misinformation is floating around out there about how police officers operate, and those of us who have received a little bit of education to dispel the rumors can act as ambassadors for the department. I gladly embrace such an opportunity, because I'm proud of our local law enforcement in Bismarck-Mandan. I'm fortunate to call several officers and deputies my friends and am grateful for their service to our community.
I know this is short notice, but according to the City of Bismarck's website,
they're still taking applications for this fall's Citizens' Police Academy
for two more days. You can
download the application PDF here
and get it in immediately if you'd like to try for a slot...I don't know how many they have filled.
There are some requirements for application, including a clear criminal record and passing a background check. If you are an adult resident of Bismarck and can meet these criteria, you're able to apply. I highly recommend availing yourself of the opportunity to do so!
[ add comment ]
( 21 views ) |
permalink
|
Click a dot to rate this entry:





( 3.1 / 180 )
---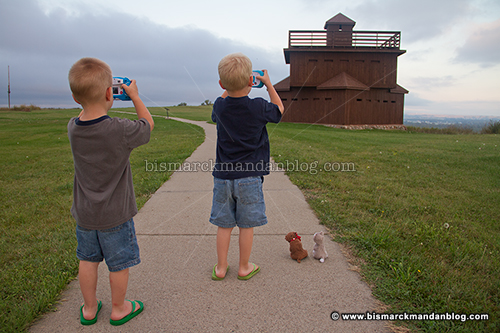 My boys love chasing sunsets with Daddy and their little cameras, so last night we did both. Unfortunately for the sunset goal, clouds rolled in and prevented much from happening in the sky. It didn't seem to matter too much, however, since we got to ascend to the top of some blockhouses anyway. Note the boys' stuffed puppies seated patiently on the sidewalk...it was their first trip to the blockhouses, I'm told.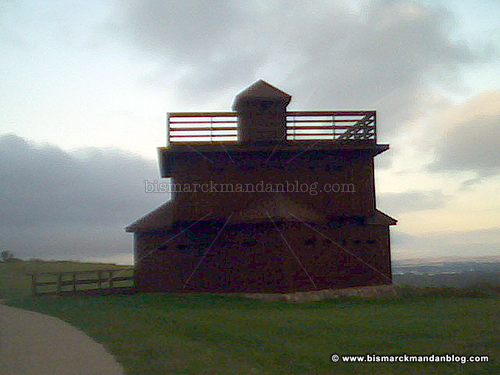 PJ took this shot with his V-tech camera as the clouds filled the sky...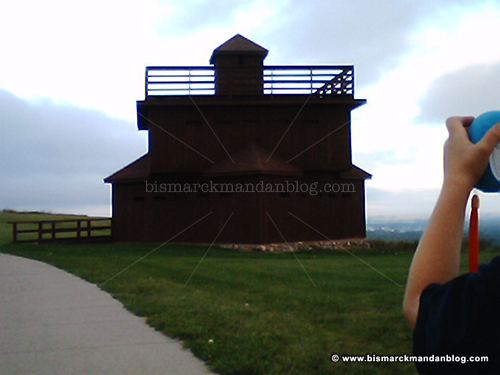 and Jonathan grabbed this one at the same time.
Then it was off to the next big fort to look at the receding Missouri River flood, marvel at the hazy skies due to overwhelming humidity, and back to the truck to dodge the mosquitoes and gnats who had discovered our presence.
[ add comment ]
( 21 views ) |
permalink
|
Click a dot to rate this entry:





( 3.2 / 119 )
---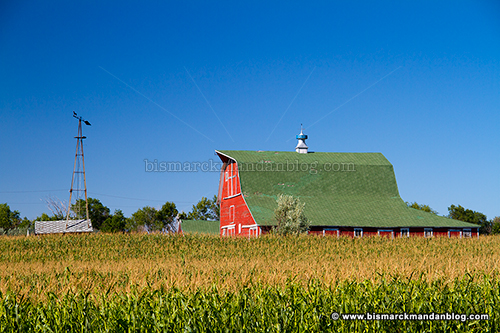 North 26th Street is a gateway to photographic fun, and one landmark along the way is this barn with the droopy weather vane. While I can't vouch for its accuracy as an apparent wind indicator, I can say that it's got a sterling track record as a barn indicator.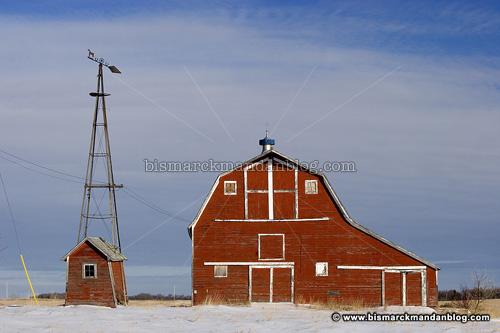 This device first caught my eye a long time ago when it seemed to perfectly align itself with the brilliant red structure below. As you can see, this is a totally different angle, yet it seems to be pointing the way home quite clearly.
What I could use right now is a taco indicator!
[ add comment ]
( 21 views ) |
permalink
|
Click a dot to rate this entry:





( 2.9 / 104 )
---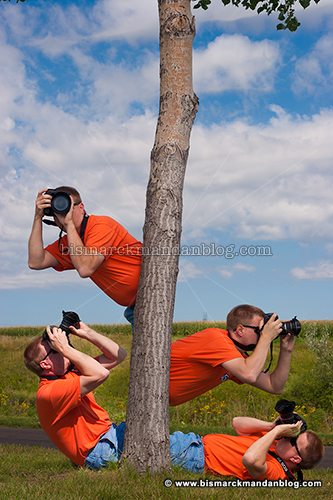 Gotta love these sunny Saturdays! Our camera club met at the coffee shop today, my wife insisted that I get out and take a motorcycle trip, and of course I decided to play with the camera. I set one camera up on a tripod with my intervalometer snapping away every ten seconds, then combined some shots for some fun. Now it's time to go back outside and see what awaits in the backyard and Garage Majal!
[ 2 comments ]
( 32 views ) |
permalink
|
Click a dot to rate this entry:





( 3.2 / 129 )
---
<<First
<Back
| 53 | 54 | 55 | 56 | 57 | 58 | 59 | 60 | 61 | 62 |
Next>
Last>>