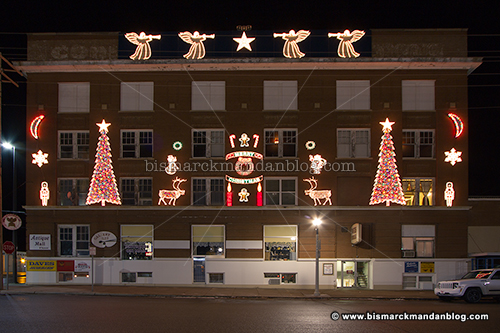 I can't let the Christmas season pass without recognizing one of my favorite displays: the Anderson Building on Main Avenue and Mandan Street. For those of you who may wonder, for me Christmas season starts on midnight Thanksgiving Day until midnight on New Year's Eve. Thankfully, many others feel the same way to a degree; Christmas light displays like this one are still boldly lit all over town! That allows guys like me to get some "pickup shots" of the ones we missed. Christmas was WAY too busy this time around.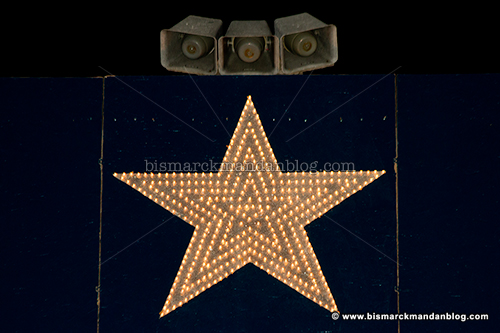 One feature about this building has me wondering: the loudspeakers up top. Personally, I think they need to be sending out Christmas music, preferably some sort of Vince Guaraldi montage or something. What do you think?
Merry (continual) Christmas, and Happy New Year!
[ add comment ]
( 11 views ) |
permalink
|
Click a dot to rate this entry:





( 2.9 / 123 )
---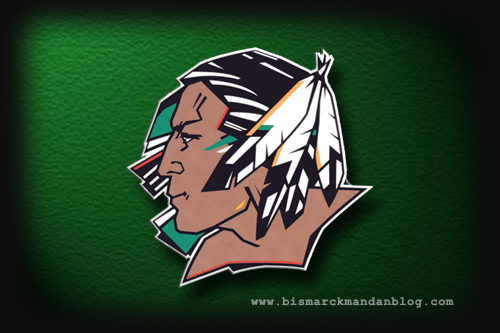 My friend Rob dropped a bombshell this week when he
revealed documents indicating that UND has been a core member of the Big Sky Conference
since October 2010. You can view the
contract between the NCAA and UND here (pdf).
Well, wait a minute! Weren't we scolded and scared by UND and its liberal proponents into thinking that we'd never make it into the coveted Big Sky Conference if we didn't get rid of that nasty, "Hostile and Abusive™" Fighting Sioux logo?
Kudos to KFYR for picking up on this and even sending some props toward Rob for his discovery -
you can view their online article here
. Here's where it gets even more interesting:
"This notion that, somehow, the University of North Dakota has misled people about our affiliation in the Big Sky, I think, is inaccurate. We`ve been very upfront about that," said UND Spokesperson Peter Johnson. "We`ve held a news conference, we made a lot of noise when we joined the Big Sky, about a year ago. We`ve said all along that we`re members of the Big Sky Conference."
Um...really? That's news to me. In fact, I have this damning piece of evidence,
available by the simplest of Google searches
using the terms "und allowed enter big sky conference":
At a hearing Monday on the measure, the university's athletics director, Brian Faison, said keeping the Fighting Sioux nickname and logo has already caused scheduling difficulties and would jeopardize the school's plans to join the Big Sky Conference in July.
--ESPN's College Sports news page, November 7th 2011
Somebody at UND better start getting their lies straight! Here are a few more instances of misinformation which the university either propagate or at least allowed to go uncorrected:
Robert Kelley, the university's president, praised the law's approval Wednesday, saying the move would lift the NCAA sanctions and ensure that UND may join the Big Sky Conference.
--Bismarck Tribune, November 10th 2011
UND's move to NCAA Division I in 2008 hinged on finding an established conference. The Big Sky is that established conference and had the controversial nickname and logo stayed, the league presidents — based on prior comments — could have refused UND admittance.
--WDAY News, November 11 2011
At best, UND officials have allowed a misconception to flourish, while at worst they've misled everybody deliberately. The two quotes above from college president Kelley and athletic director Faison seem to indicate the latter. I don't see any effort by the university to correct the scores of news reports, mostly sourced by the AP, which indicate a pending entry into the Big Sky Conference.
What a mess. We have had UND officials advocating for the removal of the logo behind the scenes, lawsuits by non-Sioux persons claiming discrimination, and now this. There are petitions circulating to put this to a popular vote - I suggest finding one, signing it, and letting North Dakota citizens be in charge of what happens with the Fighting Sioux logo and name, the way it should have been decided in the first place.
[ add comment ]
( 13 views ) |
permalink
|
Click a dot to rate this entry:





( 3 / 148 )
---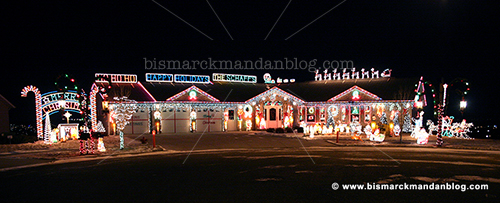 I'm not about to go negative here, I just would like to fondly remember a few Christmas decorations that have brought a lot of joy in the past but were absent this year. Above is the Paul Schaff house, located southwest of Mandan. It was an amazing display, but he stopped doing it after his wife passed away. You could see it from the Seven Seas restaurant!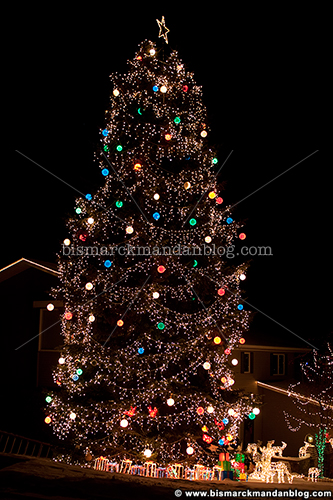 This tree on Northview Lane used to be decorated from bottom to top. Under its current ownership, however, it's only decorated a little ways up. I see the house is listed for sale, so let's hope that the new owners have a cherry-picker!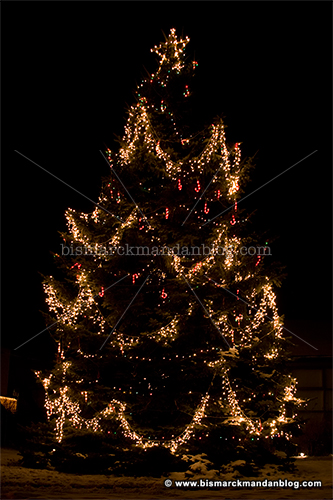 Speaking of trees, this one on north Fourth Street (just past Divide Avenue) was one of my personal favorites. It was decorated with class and was enormous. It was dark this year.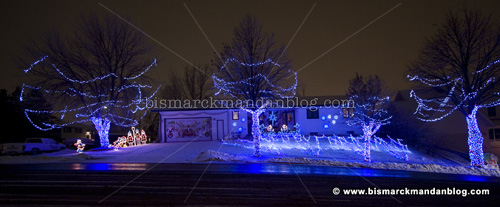 Back to Northview Lane - this house at the top of the hill had flashing lights, but I didn't see a sign indicating a radio station for it to sync with. Since he was on 107.5 before The River (now MOJO 107.5) came on the air, I wonder if he got drowned out. Time to spend a hundred bucks on a frequency-agile transmitter, guys.
Another house on a cul-de-sac just past the top of the hill was a home decorated with lots of characters and lights...it too sat dark this Christmas.
2011 is going to go down as a year in which a LOT of things just didn't happen. Many people's lives were turned upside down due to the flooding and other events this year, so I certainly don't want to come across the wrong way by highlighting an absence of decorations. Again, these displays brought joy to a lot of people, and we miss 'em. That's all. Hopefully new ones and old favorites like the Chmielewskis will keep all parts of Bismarck and Mandan bright with Christmas cheer next year, while proving those pesky Mayans wrong once and for all!
[ add comment ]
( 12 views ) |
permalink
|
Click a dot to rate this entry:





( 3.1 / 165 )
---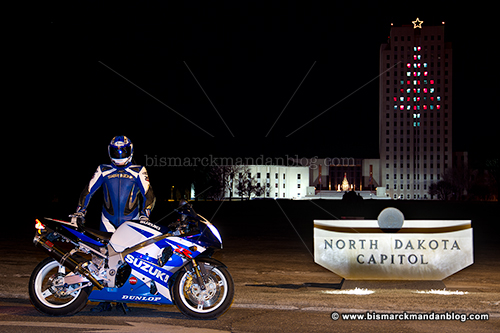 With a night ride, of course! The last time I got to do this was in 2006. It was a beautiful evening, aside from my visor fogging up, but I kept the ride short so I could get some things done at home. Merry Christmas and Happy New Year!
[ 2 comments ]
( 25 views ) |
permalink
|
Click a dot to rate this entry:





( 3 / 257 )
---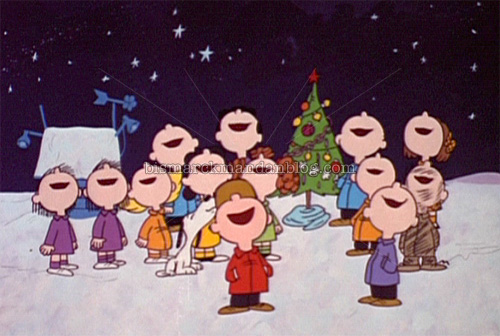 Hark the herald angels sing,
Glory to the newborn King!
Peace on earth, and mercy mild,
God and sinners reconciled.
One ubiquitous Christmas holiday phrase is "Peace on Earth." As the hymn above shows, that is entirely appropriate; however, we tend to assign an earthly context to it by mistake. It's not about peace between men at all; rather, it means peace between men and God. Those four most important words I alluded to in the title are the last four in the verse above: "God and sinners reconciled."
That
is the source of peace on earth.
"And suddenly there was with the angel a multitude of the heavenly host praising God, and saying, Glory to God in the highest, and on earth peace, good will toward men." (Luke 2:13-14)
That peace and good will didn't transmit from man to man; it came from God to all men. Since the fall of Adam, that peace between God and men did not exist. By giving the gift of His son, however, God was offering that peace and good will to men once again:
"For unto us a child is born, unto us a son is given: and the government shall be upon his shoulder: and his name shall be called Wonderful, Counsellor, The mighty God, The everlasting Father, The Prince of Peace."
(Isaiah 9:6)
There's your peace...
"Therefore as by the offence of one judgment came upon all men to condemnation; even so by the righteousness of one the free gift came upon all men unto justification of life." (Romans 5:18)
Repeatedly in the Old and New Testaments, the Bible reminds us that "there is none that doeth good, no, not one." Romans 3:23 points out that
"For all have sinned, and come short of the glory of God."
We need as Savior, one whose birth we celebrate each Christmas. As the angel told Joseph:
"Joseph, thou son of David, fear not to take unto thee Mary thy wife: for that which is conceived in her is of the Holy Ghost. And she shall bring forth a son, and thou shalt call his name JESUS: for he shall save his people from their sins."
(Matthew 1:20)
This was the Savior foretold by the prophets. For example:
"For unto us a child is born, unto us a son is given: and the government shall be upon his shoulder: and his name shall be called Wonderful, Counsellor, The mighty God, The everlasting Father, The Prince of Peace."
(Isaiah 9:6)
God's desire is to restore that fellowship and peace, reconciling (see those four important words once again) us to Him through his Son:
"For it pleased the Father that in him should all fulness dwell; And, having made peace through the blood of his cross, by him to reconcile all things unto himself; by him, I say, whether they be things in earth, or things in heaven. And you, that were sometime alienated and enemies in your mind by wicked works, yet now hath he reconciled..."
If you've read this blog for a while, you know that I believe what Jesus says in the Bible: "you must be born again." He means that in order to be forgiven and assured a place in heaven, you must put your faith and trust in Him. We can not do anything to assuage the sin that we carry in our lives; only He can.
By placing your belief and trust in the Lord Jesus Christ to forgive your sins, acknowledging that He made the only sufficient sacrifice for them on the cross, you can be saved. Only then will you be able to truly partake in that "peace on earth" that the angel of the Lord spoke of when declaring good news to those shepherds.
I love the spirit of Christmas as much as, if not more than, the next guy... but the joy, the spirit, the family time, the celebrations, the lights, the gifts... those are all simply a by-product and a shadow of the joy that God extends to each and every person through His son, the one through whom we enjoy unspeakable joy and peace each Christmas and throughout the year.
[ add comment ]
( 15 views ) |
permalink
|
Click a dot to rate this entry:





( 3 / 152 )
---
<<First
<Back
| 43 | 44 | 45 | 46 | 47 | 48 | 49 | 50 | 51 | 52 |
Next>
Last>>