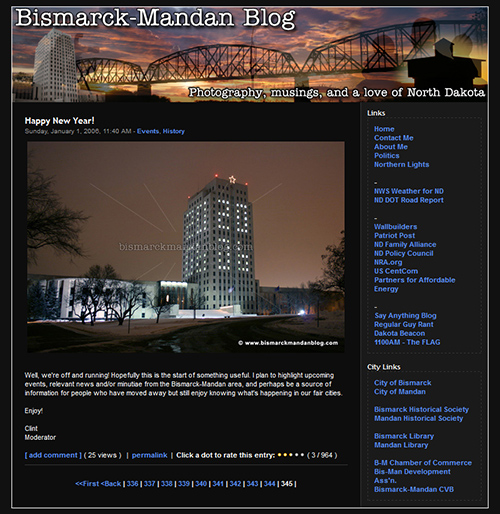 When porting my original blog content over to the new platform I was unable to bring over the ratings or comments from the original posts.  I am keeping the old site alive within this one so that those original feedback items are not lost.  If you're interested in viewing the old site, you may do so by clicking here:
www.bismarck-mandan.com/legacy_site/
It will open in a new window.  I will not be updating that site anymore, however.