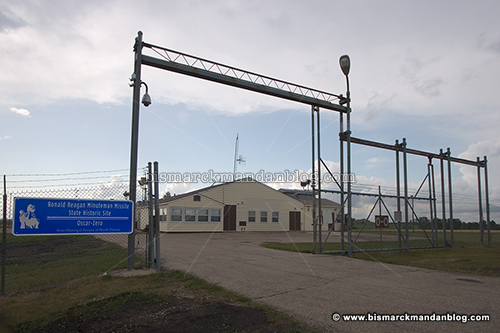 I took an amazing trip this weekend – to beautiful Cooperstown, North Dakota for a tour of the Ronald Reagan Minute Missile State Historic Site! I'd been waiting for this trip for years, since I heard there was a possibility that one of the decommissioned missile launch facilities would become a historic site. I wasn't able to make it to the grand opening on July 31st because I was at the National Minuteman Missile park in South Dakota, but this turned out to be even better. I'll post some pics here, but you really need to go take the tour and hear details about the site for yourself. I can't be emphatic enough about how important this site is.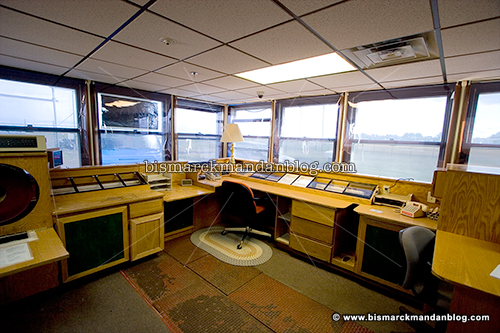 We got to tour the above-ground part of the facility first, including this security office. The guys in here determined who goes where, if anywhere, on the facility grounds.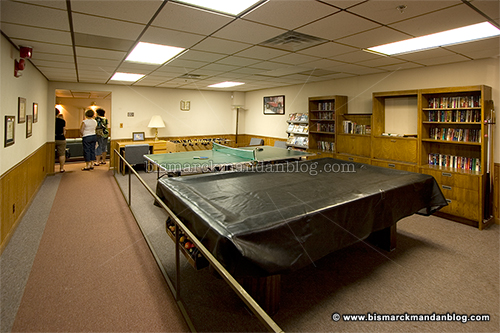 I imagine riding out a North Dakota winter here was made a little easier with the presence of a game room! The books and magazines on the racks are from the time the facility was decommissioned.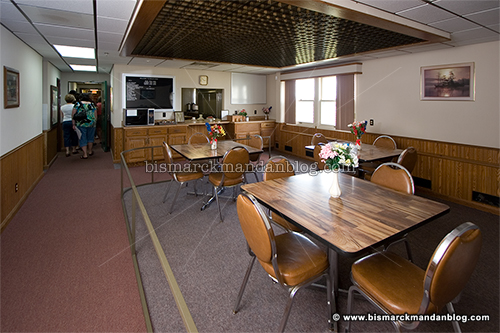 Pretty cozy for a military chow facility, isn't it? After this and a tour of the bunk rooms and facility commander's office, we went down the elevator to the really cool stuff.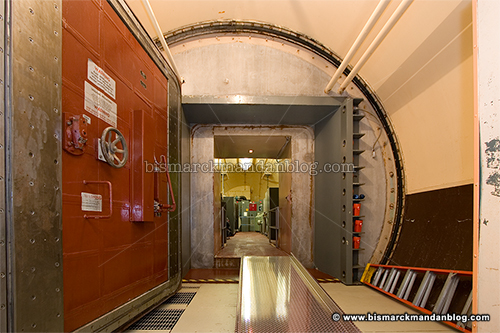 This gigantic steel door leads to the capsule containing the environmental control equipment which provides power, air, and water to the missileers. I say "capsule" because it really is shaped like a cold medicine capsule. Now I know how those little dots of Contac feel.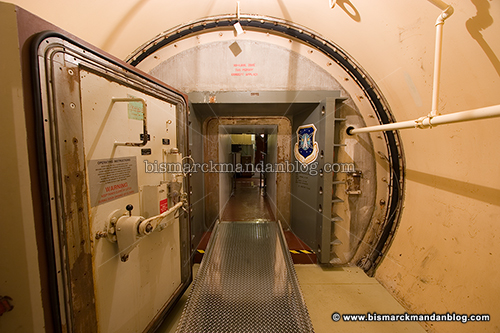 This is the doorway to the launch control capsule. Yes, that hole is small. You have to duck through it. This is a small door compared to the one leading to the equipment building, and it weighs eight tons. The other one must be four times as heavy, but they needed to be able to get big equipment in and out of that capsule.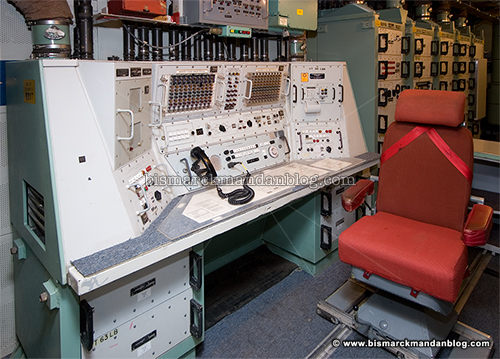 This is one of the control panels, giving status indications of the ten missiles under Oscar Zero's control as well as other important data. This facility can also control missiles at another facility in case those other personnel or their facility are incapacitated.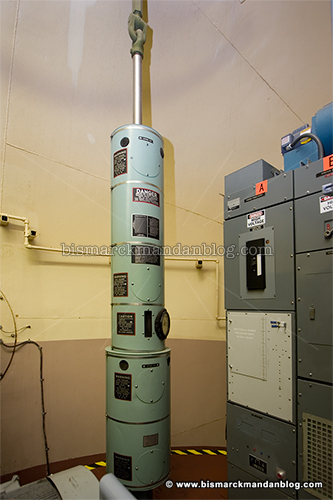 The contents of these rooms are on suspended floors, stabilized by pressurized shock absorbers. If I recall correctly, they've got three feet of travel available. The chairs are on rails and have five-point harnesses to hold the crew in place in case of bomb attack. This would keep the equipment and personnel in place and operational in the event of an attack.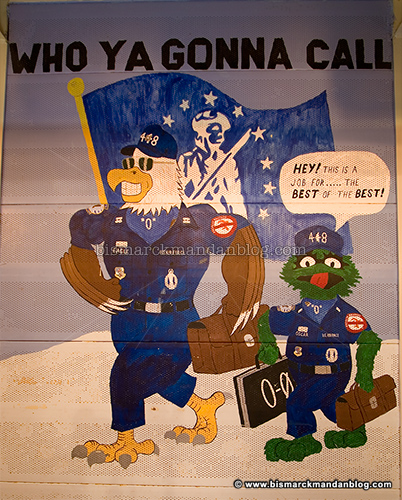 I'm guessing artwork has been an Air Force tradition since some guy painted the nose of the first airplane. This is no exception. Here we see a painting from the inside of the launch control capsule, depicting an Oscar Zero crew. The tour guide explained that yes, everything in this painting means something.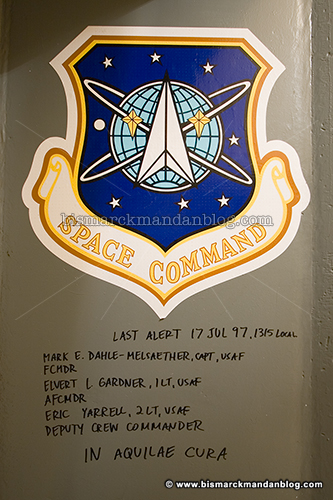 The last guys to serve in this capsule memorialized the end of the day with this note in black marker. "In aquilae cura" means, "In the care of Eagles."
There is a companion part of this trip, a deactivated and empty missile silo. I didn't have the time to fly out there and check it out, even though it isn't far away; I took time from my wife and little boys to make it to Oscar Zero at the last minute, and needed to get back to them. This photo is from the silo at the
Minuteman Missile National Historic Site
in South Dakota. It's an older missile than what North Dakota has (I don't believe the November 33 site has the glass cap and "missile" in it, however).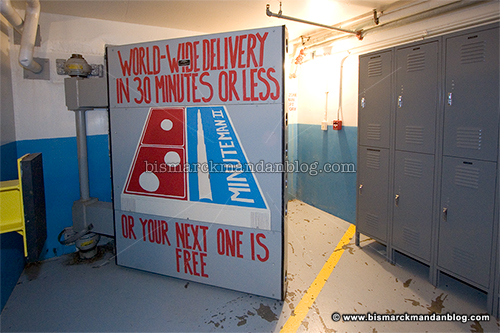 One thing I'm curious about is whether the face of the doors at Oscar Zero are decorated in any way resembling this door in the South Dakota facility. There were railings and chains that I wasn't about to cross, so I didn't get the opportunity to peek on the other side of the open doors.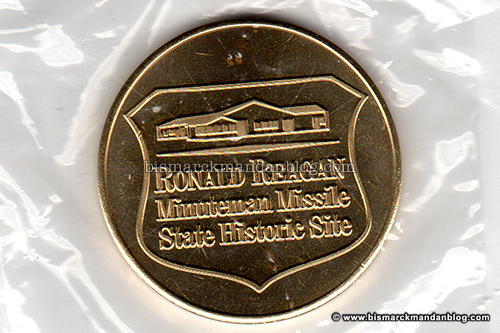 Naturally I bought one of the souvenir coins available at the facility. The proceeds go to help the site and I like souvenirs of stuff like this. Suitable for framing, or laying on your scanner for a blog post. Mine's staying in the plastic and going in my prize souvenir box.
I've got a LOT more photos thanks to the hospitality of the site staff, who accomodated my enthusiastic geekdom for most of the afternoon. I'll throw up a gallery and post a link here shortly. When I got done with the tour, the day was over. I was able to sit with three of the guides and converse with them for a long time until it was pretty much quitting time, and they were absolutely friendly and fantastic. Go meet 'em!
One thing you absolutely must do before visiting this site: visit the NDSHS web page for this facility and click on the MP3 link titled "SHSND Podcast: The Atomic Age in North Dakota: Interview with Mark Sundlov" to listen. I was enthralled by this podcast when it was released a long time ago, and then pleasantly surprised to find out that Mark Sundlov is the site supervisor for Oscar Zero.
You'll also want to check out the Friends of Oscar Zero website for information about the site and the surrounding area. I'm told there's a Cold War interpretive museum in the works in Cooperstown. Your experience at Oscar Zero will be greatly enhanced by listening to the Atomic Age podcast MP3 and doing a little bit of homework on these sites.
My wife was pleased to see how giddy I was when I got back from this trip, and you can be sure I'm going back again. I also plan a gallery of photos, and when I do there'll be a link here.