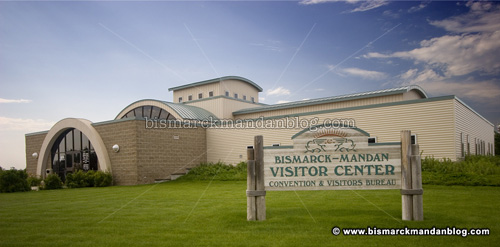 If you've lived in Bismarck-Mandan for any length of time, you must have seen the riverboat-shaped building at the intersection of Tyler Parkway and Burnt Boat Road. Built several years ago, it serves as an information center for central North Dakota. It occurred to me yesterday that I'd never been inside, so I decided to rectify the situation. I came out with a free Bismarck-Mandan poster, a trail map for the area's Park & Rec trails, and a couple of other informative items.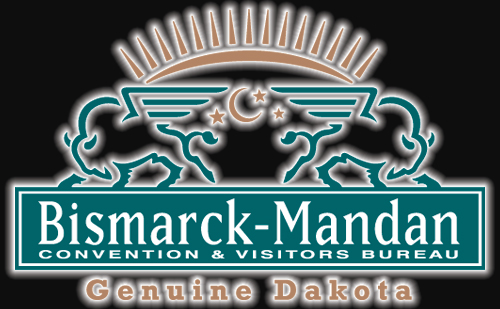 As for the title of this post, I just have to tease the CVB folks for a minute. The logo of the CVB is nice, but I couldn't help but analyze two features of it.
First is the buffalo with wings; I always wondered where Applebee's got my favorite appetizer, and apparently they're indigenous! Perhaps we could tailor our own version of Home on the Range, "where the geese and the buffalo fly."
Second is the crescent/stars thing. Initially it looks like a symbol commonly associated with the cult of Islam. Looking up the crescent online shows that it's not necessarily a religious symbol, but one used by lots of Arab nations. While there were literally hundreds of pagan gods in Mecca, the moon and stars being symbols of some of them, I doubt there's a giant black cube hiding in Bismarck-Mandan anywhere.
If you, like me, haven't stopped in at the CVB for a visit, I invite you to do so. There's always more a person can learn about their hometown(s), and this is the place that's gathered much of the information. Don't forget to ask them about the flying buffalo!