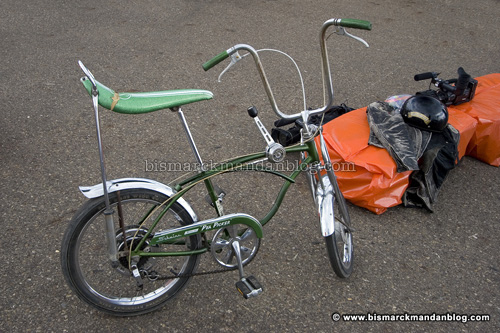 I took too many photos this holiday weekend to sort out right now…about 1,800 of them, in fact. Why? Two reasons: first, I love cameras and motorcycles. Second, I was getting paid to. Gotta pay off this camera gear some day. Until I get the rest of my holiday photos sorted out, here's a treat I'd like to share…
If you were born in the 60s, which I was (depending on which time zone you were in), you probably drooled all over one of these. This is an all-original 1971 Schwinn "Pea Picker" bicycle. It was ridden by my friend Justin this weekend at the Cycle Hutt extravaganza, and I was blown away when I saw him come wheelie-ing out with it.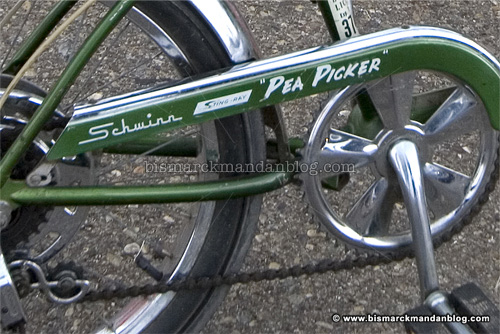 The SPEED Channel guys and I were taking a break and appreciating this relic. I suspect it'd be a very popular eBay item, if one was silly enough to part with it. One of the cameramen had just bought his replica a silver version of this bike, called the Grey Ghost. Schwinn started making the replicas in 2004.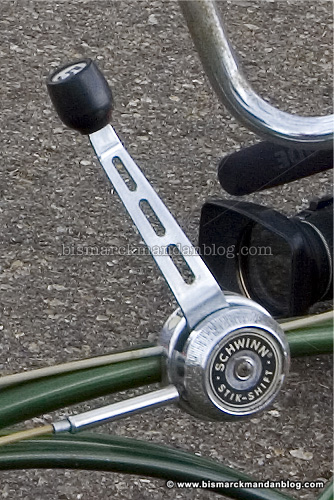 I don't know what would be cooler…the banana seat with sprung rear sissy-bar, the slick rear tire, or this: the Stik Shift. Ah, the 70's. Who says they were all cheese?
I got some really amazing photos over the holiday weekend, all of them centered around the Cycle Hutt event and Jason Britton's visit. Jason told me he didn't mind how close I got when he was stuntin', so I got some really sweet angles of him and Tony doing their thang. I'll post pics from the weekend down the road as I sort through them.