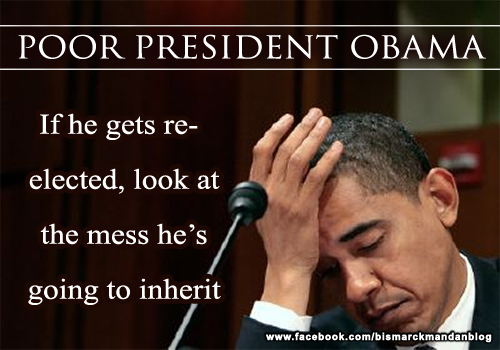 So I was practicing some work avoidance here at home the other night and fired up Photoshop as I'm prone to do… a few minutes later I'd made the above graphic. I posted a small version of it on
my blog's Facebook page
and didn't think much of it.
The next thing I know, my Facebook metrics are on the uptick: in almost no time at all I'd had thousands of people "talking about" the graphic – this means sharing, commenting, liking, whatever. At the moment it's at 7,288 with 2,385 direct shares. I guess I struck a chord somewhere.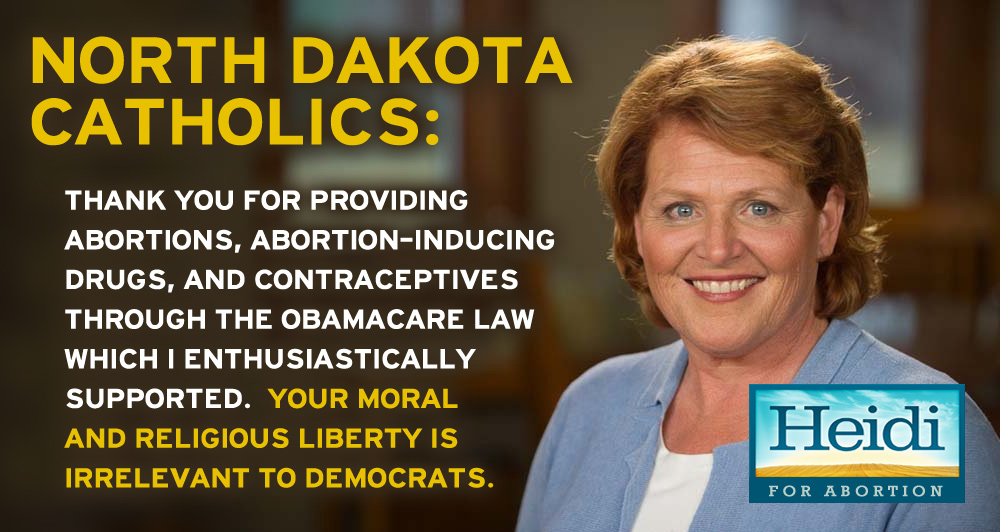 One other diversion I came up with was this one for Heidi Heitkamp, who is on record as cheering the Obamacare debacle that this state dislikes at around a 70% rate. Send this one to your Catholic friends, particularly the ones who didn't know that they're now paying for all kinds of things their church calls anathema.
There's plenty of material out there…the next time I'm trying to avoid tidying up my home office I'll probably brainstorm a couple more.