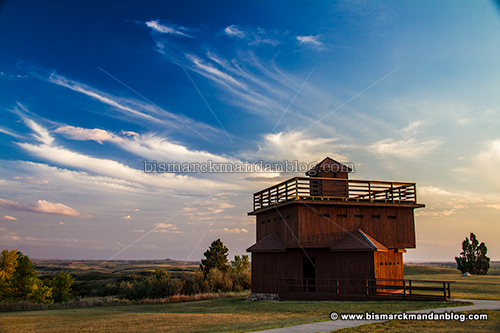 My little guys have really been looking forward to a trip to the blockhouses at Fort Lincoln lately, so last night I made that happen. One boy had his bike, one boy had his frisbees, and Daddy had his camera. The winds aloft were pushing all the nice clouds away to the southeast, but I was able to catch a few before they moved off. Then it was on to the fun.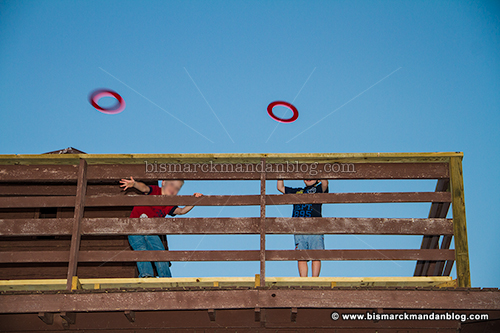 I fancy myself quite the proficient frisbee thrower and catcher. I don't do the frolf thing very often; my favorite frisbee pastime is to do lots of running, jumping, throwing, and catching on the capitol lawn. My latest favorite is throwing multiple frisbees simultaneously and seeing how many little guys can catch 'em! We took that show on the road last night as I threw frisbees up to the roof of the blockhouse and darted around as my fellas threw them back down. All the while trying not to spill camera gear.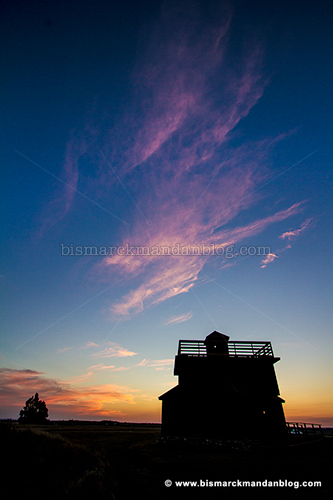 The evening came and went quickly, as the fleeting sun darted over the horizon with September velocity. At that point it was time to grab a couple shots of clouds reflecting a pinkish hue and bolt back to the truck for the long ride home. Not a bad little adventure for a weeknight, and since that pesky sun sets so early this time of year I think we all made it to bed on schedule!