I bolted to Sweet Briar with my best friend tonight to see if I could catch a red sunset.  There's a lot of particulate matter in the sky right now, making for some very red suns, and I wanted to get in on the action.  There were a few things in the way of that plan, however: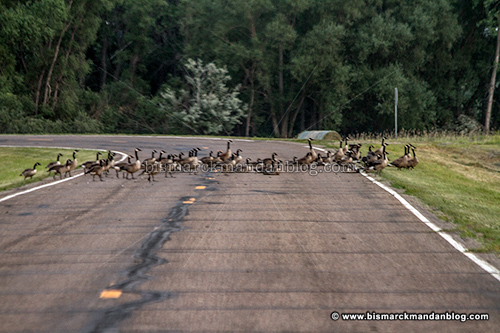 First is this gaggle of geese. I had to double-check my terminology to make sure that I was right, and apparently a "gaggle" is at least five geese.  This bunch easily meets the requirements and, although they were plopped down as if they owned the road, I was able to convince them quite quickly that it was time to move.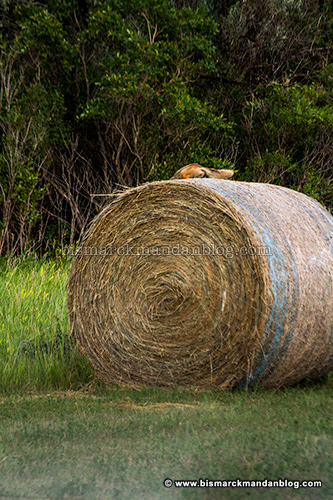 Just prior to that, I'd spotted an unusual sight: a fox laying on top of a hay bale.  He had his front paws out in front of him and was just lounging around as we passed.  I grabbed a telephoto lens and a camera and circled back, but this time he must have seen the lens or something…and scampered away.  Shot missed.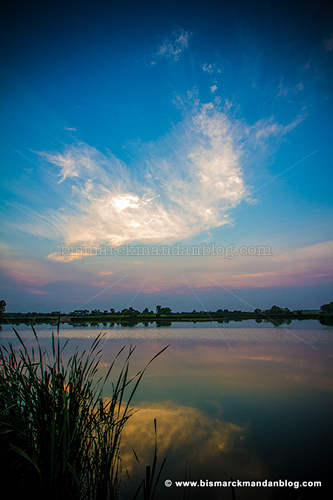 The sky played a cruel one on me today: the clouds moved in, obscuring the sun and the horizon.  That's okay, I had a Plan B: catch some nice reflections in the calm water of the lake.  That worked.
Because of the advancing clouds and haze of the sky, it got dark quickly and it was time to head for home.  It wasn't the result I was looking for, but it was a good night nonetheless.