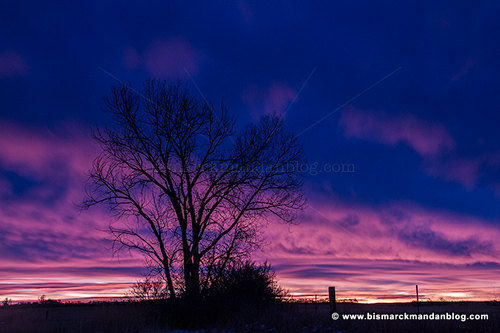 It's been longer than I can remember since I've been out to capture a sunrise.  It's about time to start doing that more often, and yesterday was a new beginning for me.  I was initially discouraged since the sky was mostly covered with dense clouds, but the horizon held some promise.  I stopped for a cappuccino at B&J and headed east.  This is what I found developing.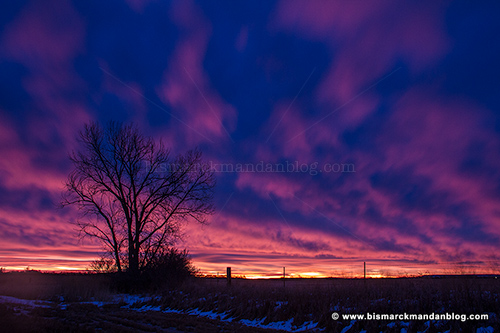 Even though there was a mere sliver of clear sky on the horizon, it was doing its work to difract beautiful red, pink, and orange colors on the clouds above.  I set up shop and waited for the drama to start…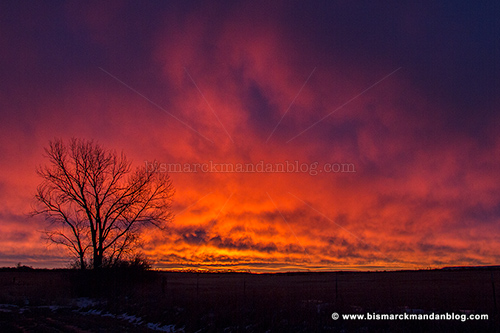 Although the purple and red sunrise photo was enough to make my day a success, I hung around a little bit to see what would happen before the sun climbed past the available window.  I was not disappointed.  The blazing orange sky that resulted was nothing short of breathtaking.  The ripple of low clouds between the sun and me became a perfect reflector for the fiery hues.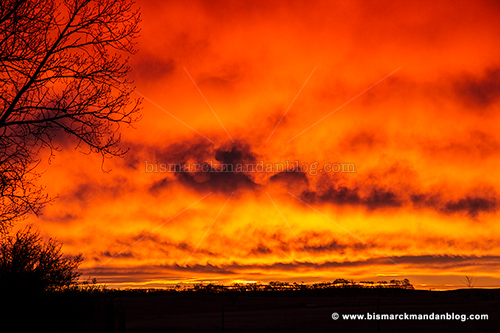 Looks like rolling fire, doesn't it?  This is the most dramatic part of a sunrise and also the most fleeting.  I've seen photos of this pop up all over Facebook, rightly so.  The intensity was amazing.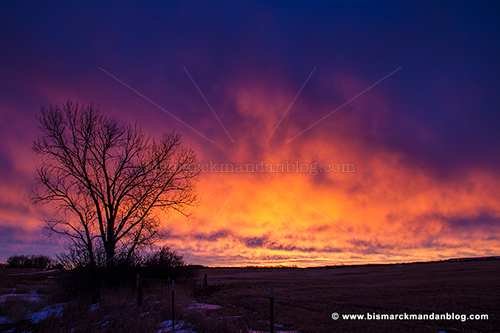 After a couple of minutes of this, the colors began to wane and I headed back to town satisfied.  This was a fantastic way to start getting back into the swing of things.  I'm going through my selection of GPS waypoints and other notes to recall suitable foreground objects for sunrise silhouettes, and as the sky cooperates I hope to bring more sunrises home with me.