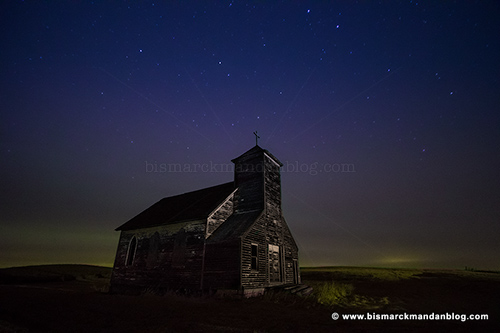 I had my phone on vibrate Monday night, so I didn't get the aurora alert when they began blazing.  Then I watched in agony all day as the K-index shot up to (and hovered at) a scorching 8!  Then the clouds began to roll in.
My friend Zach sent me photos later Tuesday evening with some really nice auroras, but he had to head considerably north and east of Bismarck to escape the thick clouds.  I took a gamble that I could have simliar luck and agreed to meet him at the abandoned church at Arena.
I got the last fleeting bit of aurora borealis as it faded from view.  Dang.  Better luck next time, I hope!