I was pondering thankfulness today, which is nothing new. Given the calamities of our little family over the past couple of years, and the way in which God has brought us through our trials, I think on thankfulness daily. Anyway, I put those thoughts into a little graphic I hope you'll share.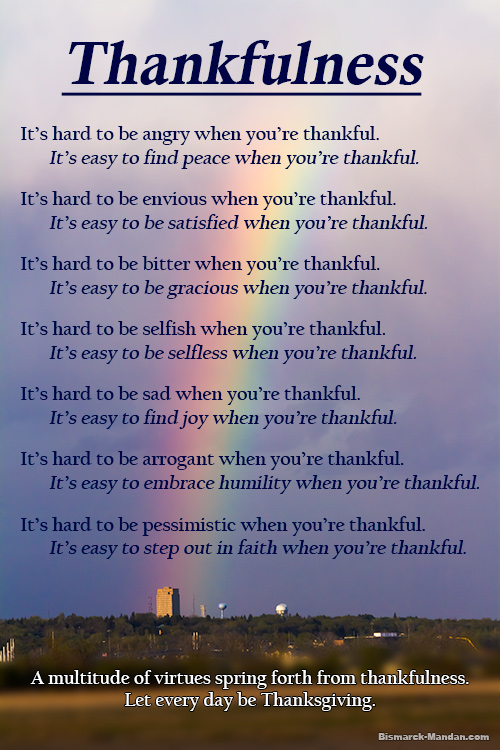 I know the font is cliche', but aren't these inspirational pieces supposed to have corny font?
Happy Thanksgiving!  Let gratitude and humility be our theme every day of the year.