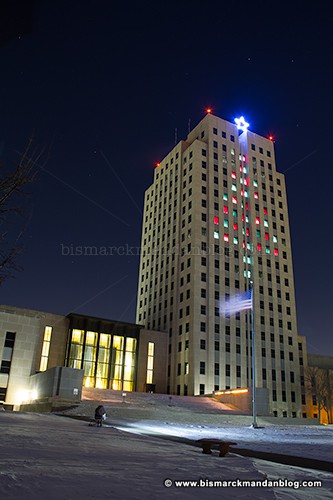 If you're like me and enjoy taking in the sight of the decorated capitol building each Christmas, then I'm sure you noticed something brilliantly new this year about the decorations.  In fact, it is visible from a long distance away: the new lighting on the stars atop the tower.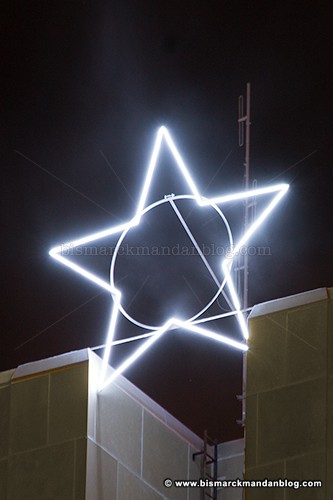 An interesting anecdote about these stars: my best friend's dad built them and, in an old-school display of awesomeness, airlifted them to the top of the tower with a National Guard helicopter.  This was about 45 years ago.  They have since been touched up with welding to repair corrosion on the tips, had their mounts modified, been updated with different lighting sometime in the 80s, and they now sport some awesome LED light bars.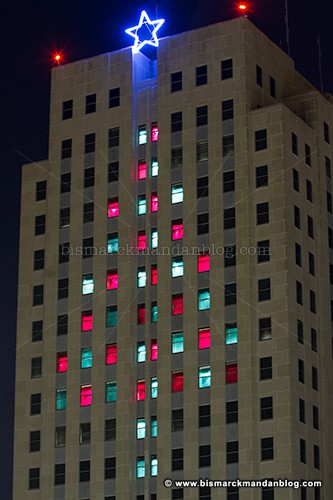 Like a nice, white, star-shaped cherry on top.  At a friend's house on the big hill directly east of the tower, you can still see the stars from a 90 degree angle.  They originally caught my eye from east Century Avenue!  In other words, these stars are extremely visible and make a fantastic accent to the Christmas decoration of the tower windows.
I don't care if today is the 29th.  Merry Christmas!