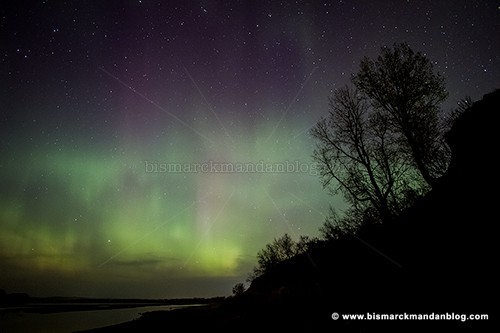 As I hinted a while back, I got to go out chasing auroras last weekend.  While I was a zombie Sunday afternoon between church services, I was glad I went.  Without a concrete advance plan I defaulted to Double Ditch, which was also because a friend of mine was already there.  We started off by hiking down to the river with the aid of abundant LED light.  In fact, I was astonished at how much light I was carrying.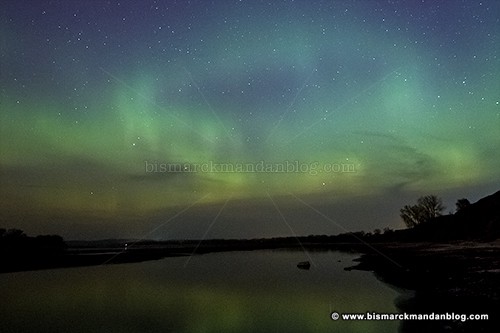 We took some time to venture out to, and even into (in my friend's case).  We caught a waft of skunk smell, so going back up top started to seem like a pretty decent idea.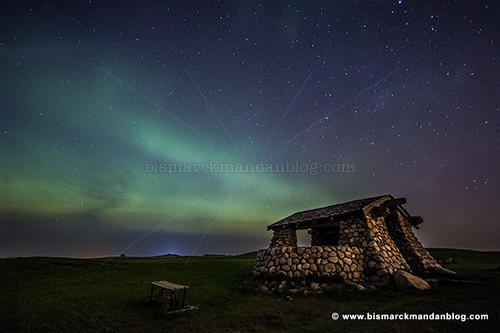 We hiked out to the little stone hut, an attraction to which one used to be able to drive.  There we camped out for a while as we worked various angles of the structure and the lights came and went.  They started to settle down and we both started thinking about our responsibilities in church in a few short hours, so it was time to pack it in.  I'm pleased to say we each got some pretty decent shots for our effort.