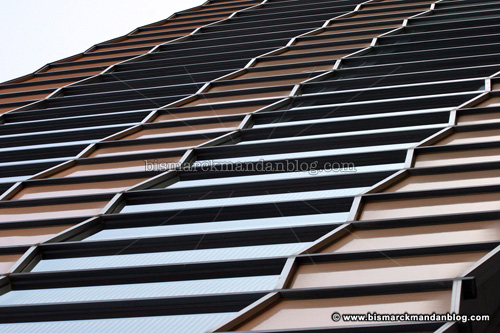 This is the favorite of my Photo Club mission from last night. Can you guess what this is, or where it was taken?
We have a fledgling photography club at work, meeting the last Monday of every month. We pick a theme, split up for an hour or so, then meet back at work. Then we eat wings or whatever in the conference room, watch the photos on a giant plasma TV, discuss them, then switch channels to Monday Night Football. Last night there were some really cool shots from all over Bismarck. We followed that with chicken and watching a little bit of the Packers get worked over. All in all, it was a perfect evening!
Maybe some of the other guys will let me post their photos in a monthly Photo Club thread in the future! I guarantee there will be some really great work…most of them have more photography experience than I do.