I'm primarily a video guy, but not when it comes to drone work. Yeah, I can do it, but there would have to be a really unique subject or conditions for me to want to do video seriously with an aerial camera. Drones (I hate that word) are kind of a one trick pony in a way, and to get remarkable drone (I used it again) video one has to do a lot of planning or live in an area that's breathtaking without drones (dangit).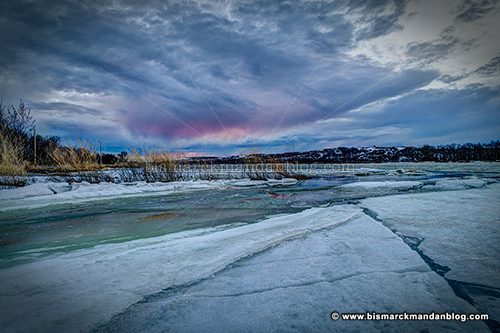 So what do I like to do, you ask?  Use the unique ability of being able to position a high quality camera anywhere I want.  Sometimes that may be up in the sky, but normally it's at an altitude just slightly different from anything you could get without a really tall ladder.  Typically I try to keep the effect very subtle, so that the angle catches the subconscious eye as unusual but without making it obvious that I'm shooting from an aerial camera.  Or, in this case, out over the ice that would never support my weight if I tried conventional photo work.  It may not look like it, but I was only about a foot or two above the ice.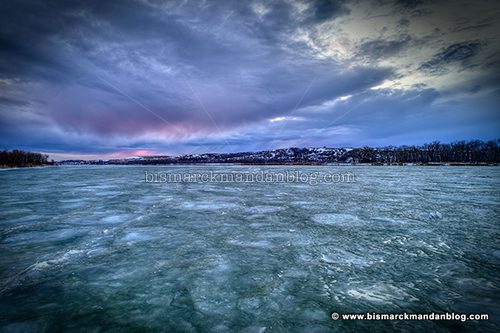 I was hoping for a sunset, and that never really materialized in the typical sense, but there was still some scattered color in the sky to the south.  So I worked the area, snapped away a few times, and caught what color there was in the fleeting moments before all went dim.  And the best part is, I kept my shoes dry.