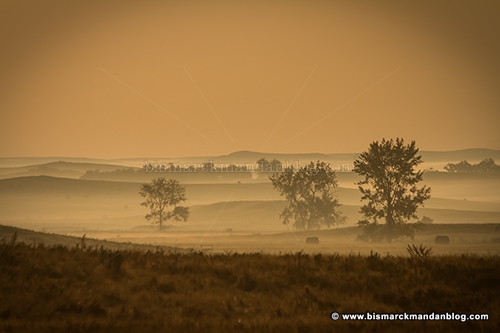 Sunday morning's sunrise was memorable not only because I finally got up and ventured out with my cameras, but also due to the heavy fog that blanketed the area.  I bolted north of town to find a spot I'd scoped out earlier in the week for just such an occasion, then worked the area for a while before the fog burned off and I had to get ready for church.  Yes, this post's title is a play on "One Froggy Evening", a Warner Bros. favorite.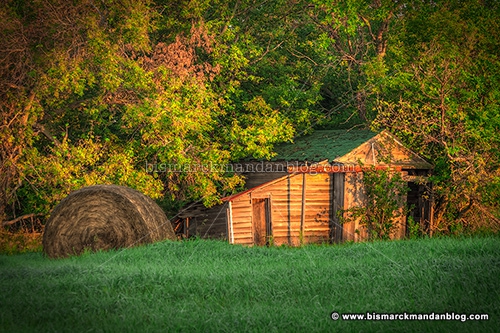 This is the little barn I had in mind.  I rolled up right as the sun crested the horizon, giving me the splashes of color for which I'd hoped.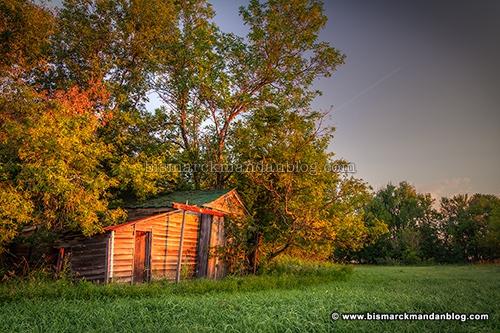 Coming a little closer.  Some of the leaves are changing already, which is a frightening thought.  I want a lot more summer yet.  I hope we get a lengthy autumn and all the color that entails.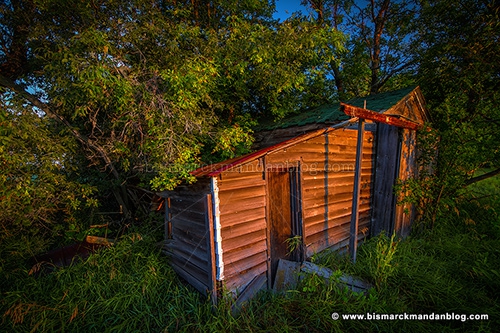 And a little closer.  The morning color was so wonderful, the air so crisp and cool, and the subject was every bit as good as I'd hoped when I scouted it several days ago.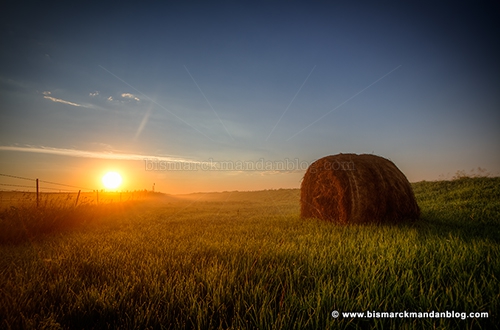 Then it was time to move on and capitalize on the fog… I had a hunch that the right hay bale would make for a great photo.  I was right.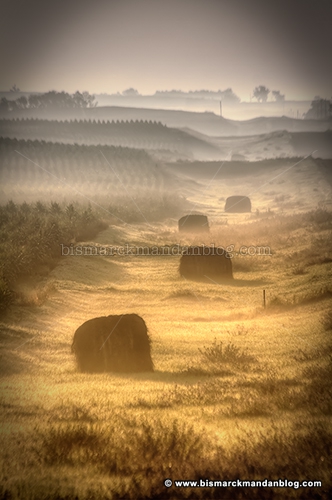 Then I came upon this valley, with rolling hills and evenly spaced bales to decorate the ditch.  The fog was just sticking to the valleys at this point.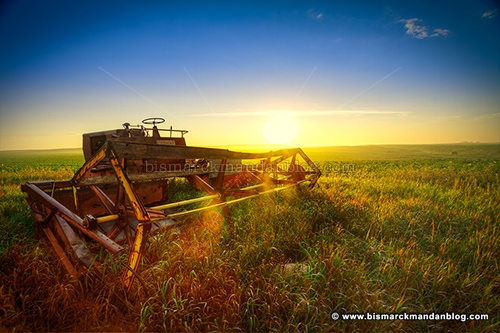 The sunrise light turned out to be far more versatile than I thought.  Oh, wait…that's also the brand of this combine.  I honestly thought this shot was going to be a throwaway, but then I got home and saw its potential.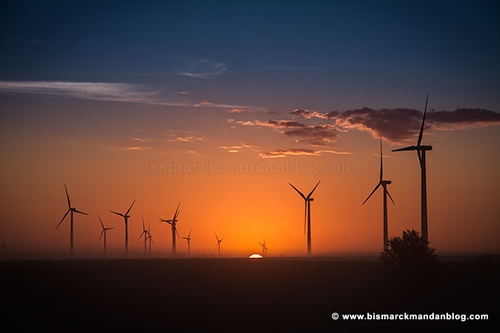 This was actually the first shot of the morning, but I wanted to save it for last.  Thankfully it didn't delay me too long, allowing me to arrive on site for the shots of that little building just as the light I wanted started to develop.
It's been a long time since I got sunrise photos, but I sure made the most of this one!