---
I had to run several errands today, and being out in the smoke from wildfires in Canada, Montana, and other points west caused me to begin developing a headache pretty quickly.  I decided to knock off a little early and lie down at home to ditch my discomfort, but on the way I drove to the capitol for a few minutes to grab some shots for posterity's sake.  For the title of this post I couldn't help but take you back to 1977 and a little Sanford & Townsend.  Here are the resulting images: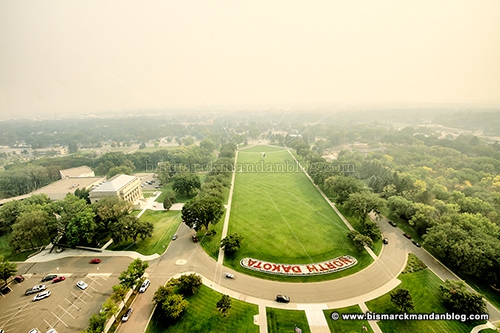 Let's start off with a shot straight south over the mall.  The horizon fades off pretty quickly.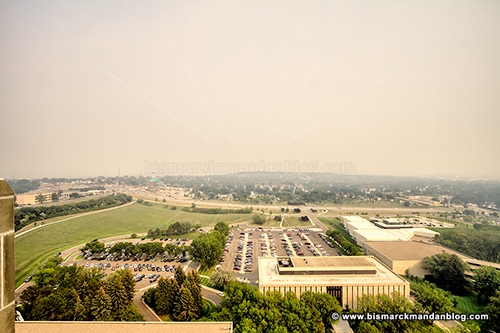 Looking west over the DOT building, same deal.  I can't see past the east hill of Bismarck.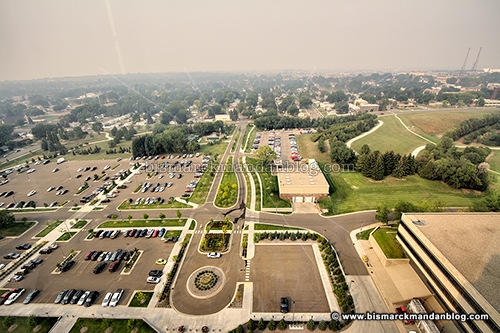 Looking north is pretty much the same.  The big tower next to Dakota Carrier Network is obscured.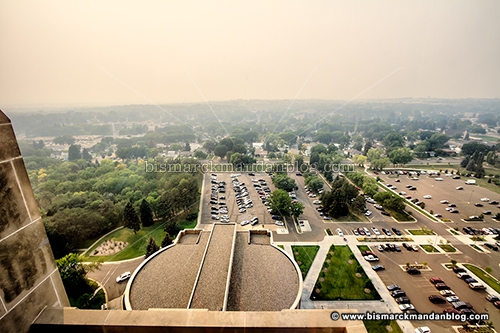 Looking out over the legislative wing, even "Harvard on the Hill" (my affectionate name for Bismarck Junior State College) is fading away in the haze of smoke.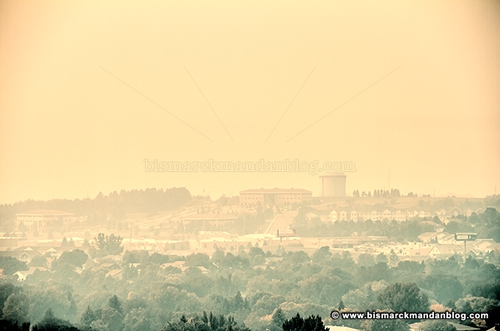 For a while the sun seemed to blaze, so it may have emerged from behind a cloud up above all the smoke below.  So these shots have a far different tone to them.  Here's looking northwest toward MDU's corporate campus.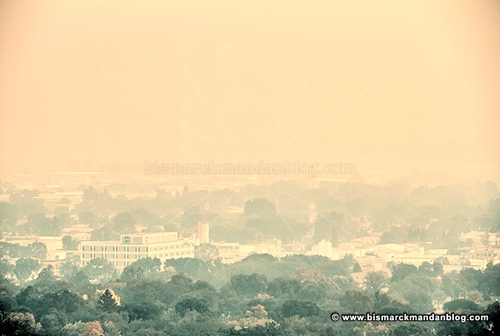 Normally you'd be able to see Bismarck Airport looking southeast like this.  Not today.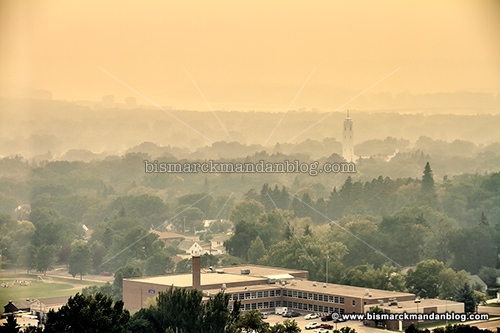 See the Missouri River?  Just barely, past the cathedral.  This view got more obscured as time passed.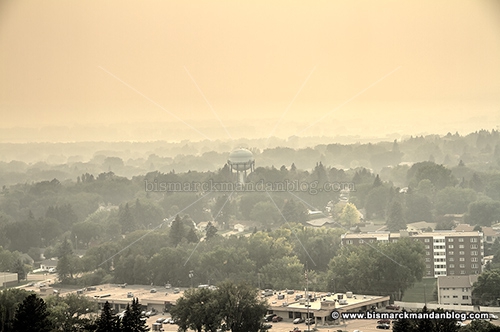 Looking over toward the no longer functional water tower near Tower Avenue.  It isn't actually on Tower Avenue; it's on the south side of that block, technically on Avenue F.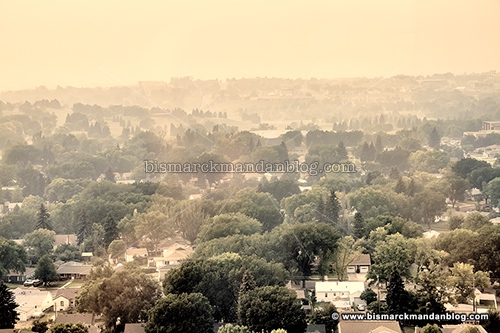 The Energy Center of Excellence building, one of Bismarck's finest, is the last thing you'll see before the horizon goes white.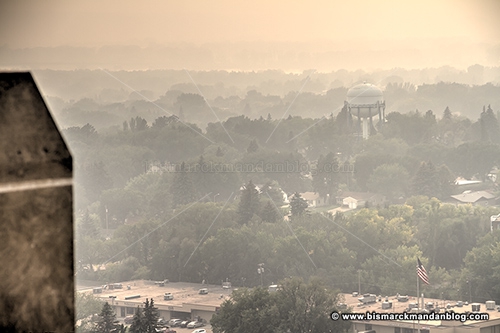 Just a fleeting glimpse of the river as we zoom in past the water tower.  The smoke really seemed to pack in between the trees.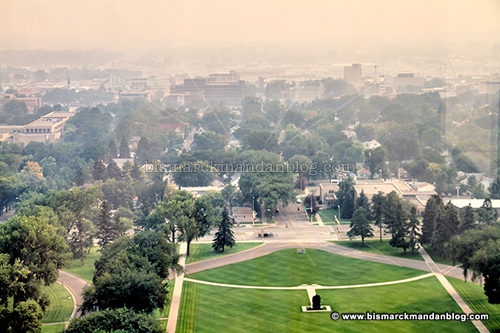 Looking south, one could barely make out Kirkwood Plaza, Kirkwood Mall, whatever you prefer.  Even the Kirkwood Tower was only slightly visible.
Hopefully the people fighting these fires, and who have been fighting them for a long time, get victory with a little help from some precipitation in the next few days.  We'll be beneficiaries as well – this smoke is a health hazard as well as an eyesore.  No, really, it does make your eyes sore.  Here's the song reference for the post title: