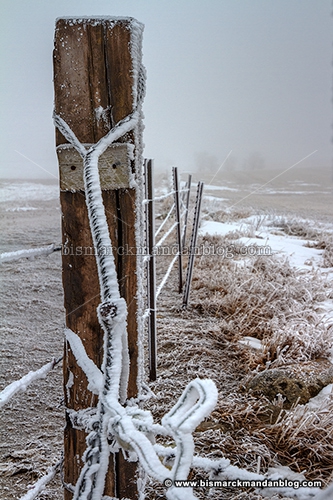 Continuing the frost theme for this week – over the lunch hour Monday I was able to find a nice frosty fence to photograph.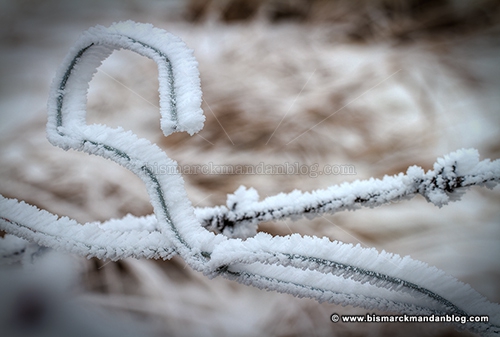 The barbed wire collected a thick coat of chunky hoarfrost Sunday night, and it was a welcome sight.  This is one of the more photogenic winter phenomena.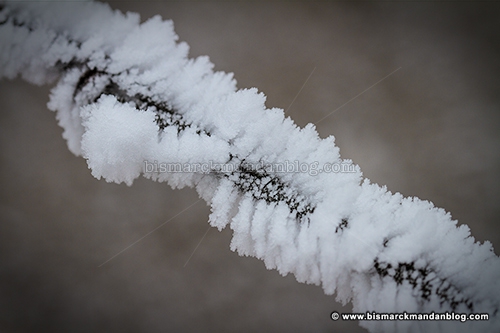 Fuzzy like a caterpillar.  This was some really thick stuff!  It's hard to even spot the barbs.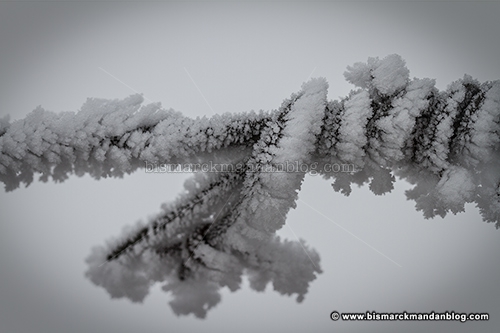 Twistin'.  The patterns of the frost are really keen (I was looking for a way to use that word).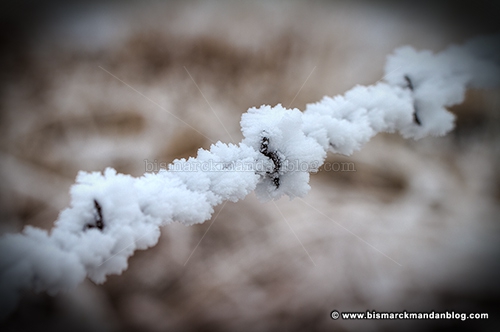 There are some of those barbs I was talking about.  I had to be careful not to lean against any of them when I tried to get some of the other shots.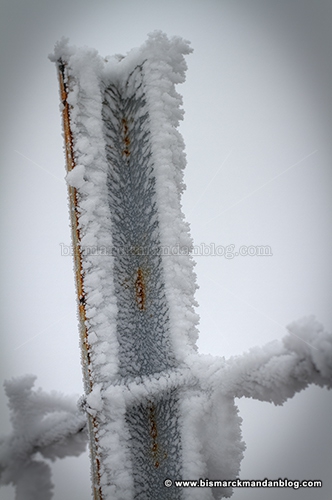 Cool, huh?  The pattern inside the corner of this post is almost organic looking.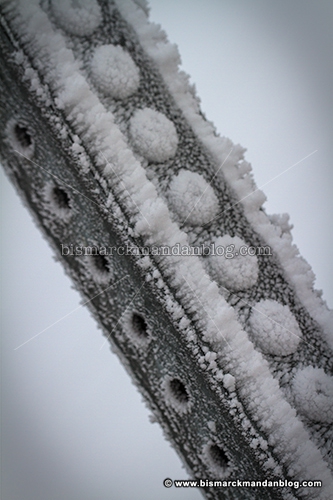 Bonus: Here's the post from a stop sign near our property.  One set of holes ringed with frost, another set completely plugged.
In case you think I've exhausted my Monday frost photos, you're mistaken.  Oh, and there was another batch of hoarfrost on Tuesday as well, but with beautiful, sunny blue skies as a backdrop!  I've got an entire lunch hour full of those coming as well.