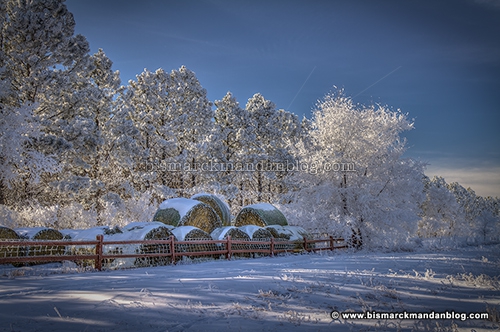 I figured I'd get the music reference out of the way right off the bat with this post title, from the Wild Swans song.  It might not look like it, but the frost on these trees is actually melting, as last Tuesday had a brilliant, sunny blue sky.  Even the thickest hoarfrost's hours are numbered when the sunlight is blazing.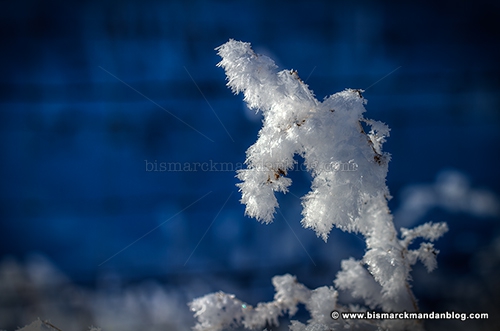 It wasn't all trees this time around, however.  There was plenty of other subject matter east of town as I roamed, although I must admit it was all vegetative.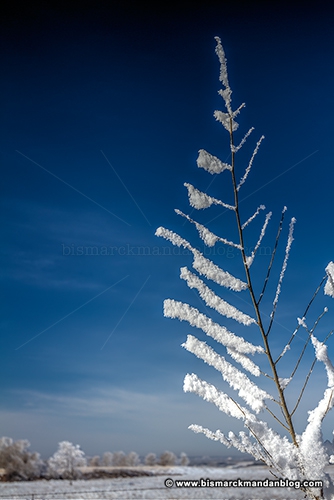 I had two new professional lenses and two high-end polarizing filters in my brand new camera bag, and I was eager to wield them all.  That's how I was able to accurately portray the beautiful blue of the skies and capture all that sharp detail!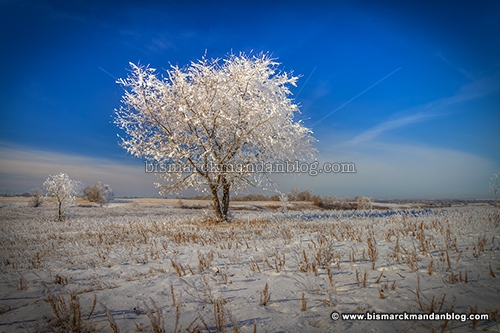 I did find one favorite subject, of course, as the end of my lunch break was approaching.  I had a video conference that simply would not wait, so my day had an unbending structure to it.  I was determined to make the most of the time allowed, however, and I spent the remainder of my available time at this point.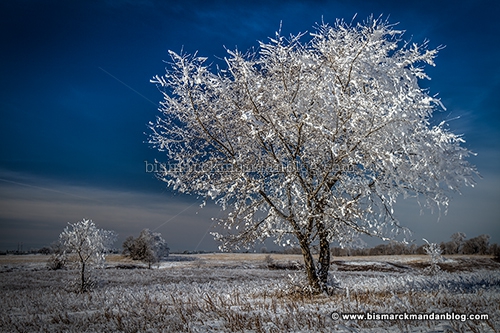 I love the whole "big tree, little tree" thing we've got going on here.  It wasn't more than an hour or two before trees like this one lost their white coat as the sun beat down.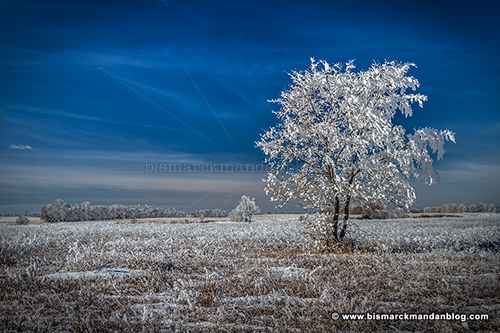 Blue, huh?  What a fantastic experience.  With the cheaper lenses I'd been using until now, these blue winter days would be full of glare and haze.  No longer.  I'm excited to see what I can do with the proper tools.  That, combined with the sheer luck that brings the photos I typically post here, should up my game a little.
Oh, as far as the song reference goes, here's the video.  Sadly, the version I have is out of print and not available on YouTube either, but this one's almost as good.
My other candidate, was "Call Me Blue", since I'm in kind of a 1989 mood all of a sudden: