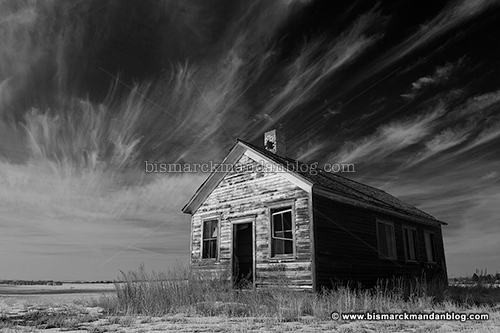 When I sent a photographer friend of mine a color copy of this photo, he mentioned that it would look really cool as a black and white. I hadn't thought about that, not only because the blue of the sky that day was unbelievably vivid, but also because I don't normally go for black and white photography. I took his advice, and it really made the clouds stand out.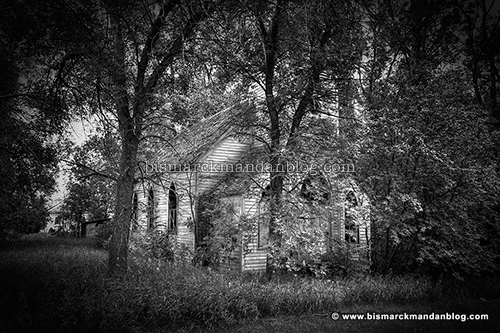 With that in the back of my mind I came across a couple of photos from last summer that I thought might lend themselves to black and white nicely. I've included them here. First is this abandoned church, which I believe is in Kief. It's incredibly overgrown, and the black and white helps lessen its camouflage. My great uncle George, the ultimate outdoorsman, used his color blindness in similar fashion to spot deer when we were hunting in the mountains.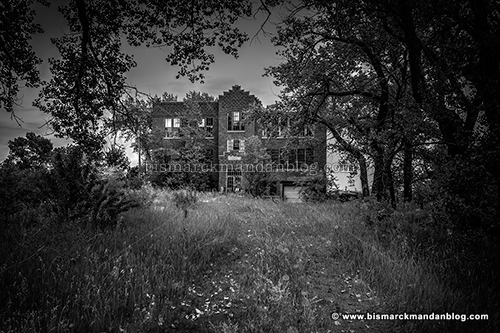 In the case of this abandoned school, it helps make things ominous on an otherwise sunny summer day.  Too bad this land was posted; it would have been cool to get past the gate.
Maybe down the road I'll revisit a few of my shots and try to re-envision them as black and whites, and see if the technique reveals anything the full-color photos do not.