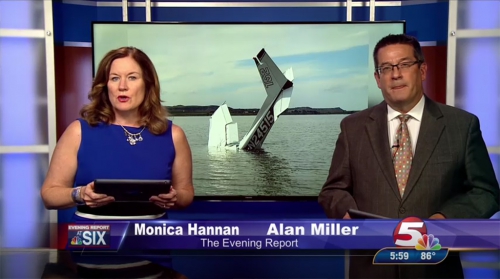 I was so dismayed to find my former employer handling today's small plane crash with such amateurish incompetence, I wasn't even sure how to address it.  Whenever there's a fatality of any sort, media should take care to give the authorities time to handle notification of loved ones before plastering it all over their pages/airwaves/the net.
I've been extremely critical of "those ambulance chasers at KXMB" in the past, but it seems they've gotten much better after some personnel and ownership changes over there.  When KFYR-TV was first sold by Meyer Broadcasting, our new employers had an edict on the first page of the new employee handbook that we were not going to engage in sensationalism or irresponsible journalism.  Well, they're a few owners down the road from those days, but still…
What has me so up in arms?  In the story referenced in the screen shot above, the text of the article on the website even states that authorities are not releasing any information pending notification of family.  Well then, why show the airplane with its N-number clearly visible?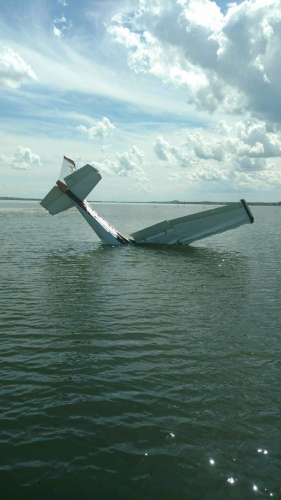 The other local media, KXMB included, used this photo from MCSD.  The tail number is obscured out of respect for the people who are about to get some very awful news from law enforcement.
I have some background in this – I watched an uncle find out about his son's suicide because the recovery of his body was shown on TV.  There's no excuse for this sort of thing…a TV news story is gone in minutes, sometimes seconds, without anything to gain from sensationalizing or capitalizing on the grief of others.
Monica and Alan should have known better, especially with their combined experience in this business.  This sort of story requires discretion, and none was shown here.  If it didn't occur to anyone that they should blurred out or otherwise obscured the tail number of this aircraft, then they can hardly call themselves The News Leader.
The public and family of the deceased pilot deserve an apology for this one.