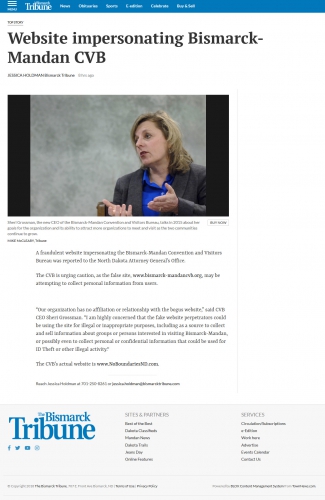 I spotted a Bismarck Tribune article tonight on their website (I don't subscribe) that caught my eye.  Apparently the Bismarck-Mandan CVB would like you to know that the website www.bismarck-mandancvb.org is an imposter.  I looked it up on whois.net, and the registration information is private (i.e., there isn't any information to be had).  So, being the curious type, I figured I'd check the ol' Wayback machine at archive.org to see how long this has been going on.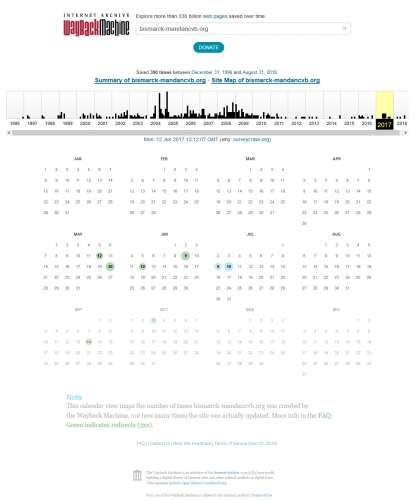 There are a lot of snapshots of the website, going back to 1996.  You can imagine what that one looks like – or check it out yourself.  By looking through the various snapshots, it looks like things went off the rails in 2004 – fourteen years ago.  Between June 18th and September 7th, the website was swept up by some generic web search engine thing.  My guess would be that someone forgot to renew the domain or something, and didn't know how to get it back.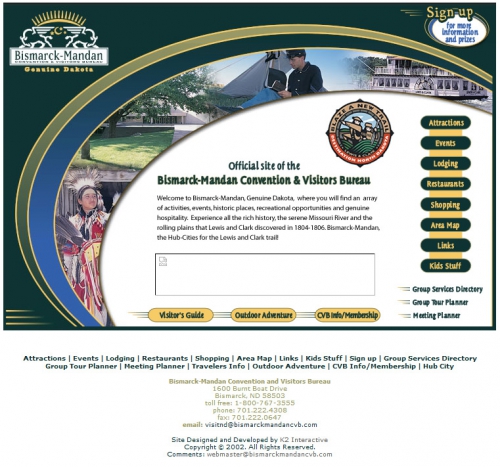 Here's how it looked up until the end.  I actually wrote a blog post about those fantastic winged buffalo.  I don't have a way of pinpointing when exactly things went sour; just that mid-2004 window.  After that it apparently bounced around a bunch.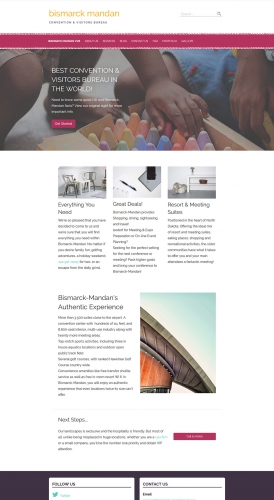 The current iteration of this site, however, seems to have popped up sometime between October 24th, 2016 and May 12th, 2017.  The theme seems to have been tweaked a little in the past sixteen months, but otherwise it looks the same.
The big question is…why did it take them approximately a year and a half to notice?