Sadly, this autumn has been brief, cold, and gray…and I've been way too busy to get out. But last year was perhaps the best photo fall I've ever had. Worth reposting. Six posts in all, I believe. Here's the second.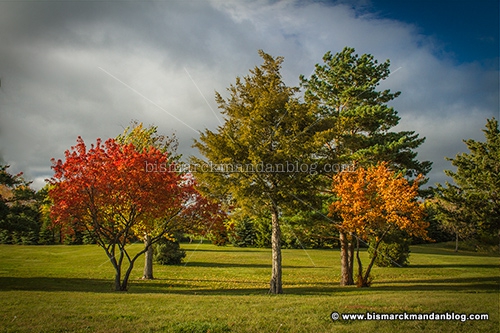 I liked this assortment of color, found at McDowell Dam on Wednesday afternoon. A little bit of everything, except one color is obscured somewhat…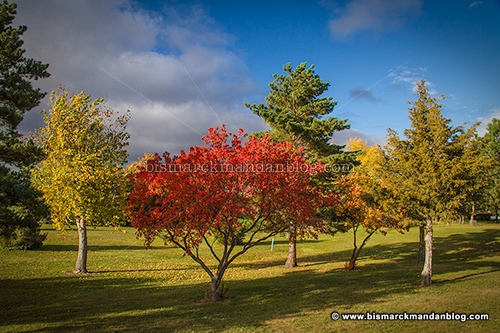 …which is why you take the shot from another angle. I'm not exactly sure which of these two I like best yet. Leaning toward this second one.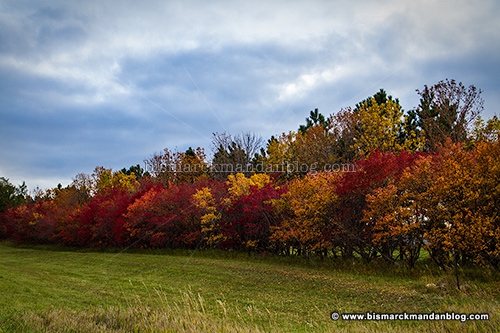 Here's a nice row of golds and reds, with very little green remaining anywhere but on the grass. I love the reds, maybe because they're less common out where I tend to roam. They're typically part of somebody's landscaping.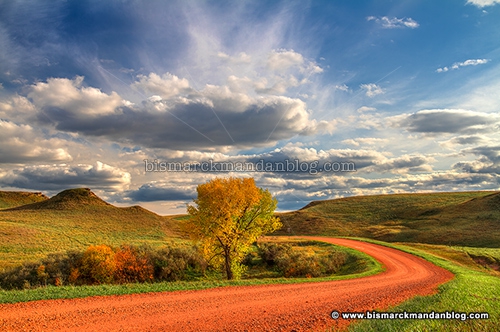 Here's the other angle of that scoria road I mentioned yesterday. I actually took the time to process this one, instead of just posting the raw of the other angle. This, too, is one of those shots where I can't decide which angle I like best.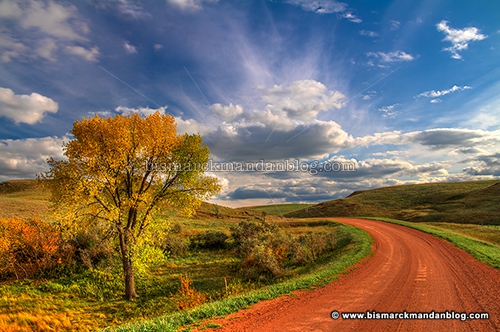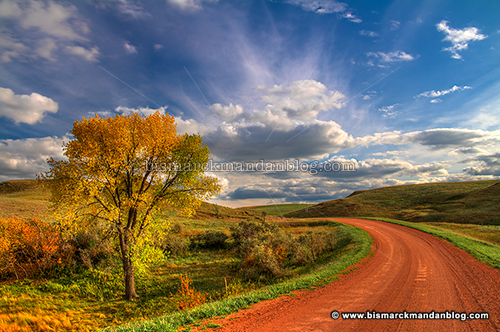 Here's yesterday's shot with the same color treatment. I like the tree being close and larger, but now you don't see the hills in the background on the left. Hm…
Yes, I have more…but that's all for now. I hope to share a few more tomorrow. 🙂