Sadly, this autumn has been brief, cold, and gray…and I've been way too busy to get out. But last year was perhaps the best photo fall I've ever had. Worth reposting. Six posts in all, I believe. Here's the sixth.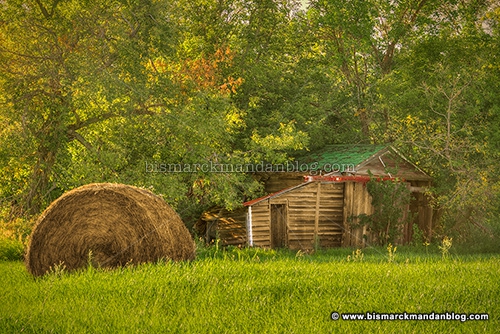 Digging deep for one last blast of fall photos. This one is from the beginning of fall, when leaves were just beginning to turn. I noted the appearance of that first little patch of orange in the background.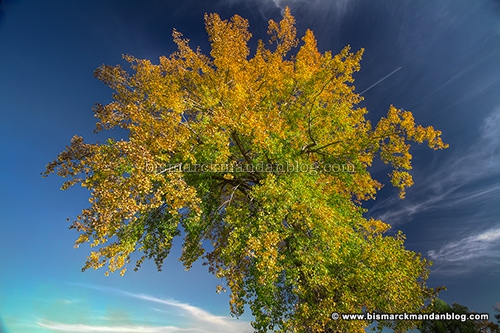 This tree had green and orange bursting forth. What an amazing sight!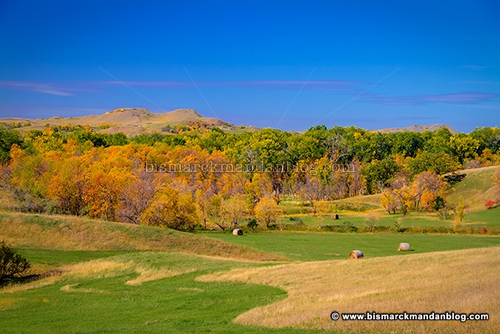 One more shot into the valley…looking toward the Square Buttes from north of Bismarck.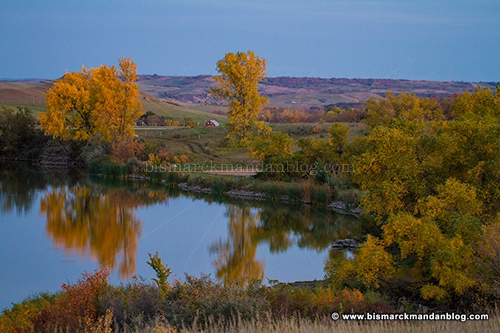 This is at the Crown Butte Dam on my way home from a long and particularly productive photo roaming day.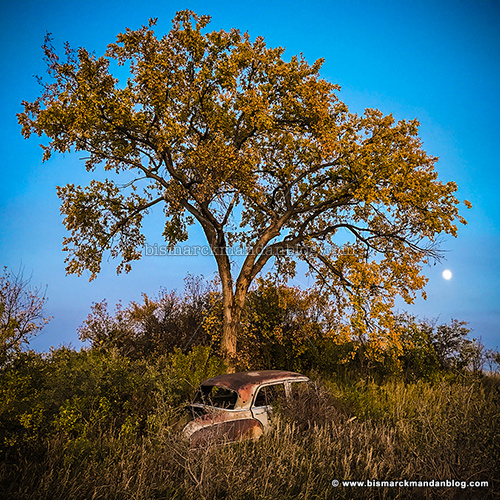 Final photo of the night and of this series. The moon was up, the sun was going down, and I revisited this old automobile camping out under a hilltop tree. It was the perfect conclusion to a very therapeutic day of roaming.
That's it for foliage photos, but I have tons of additional North Dakota shots to share. Stay tuned!