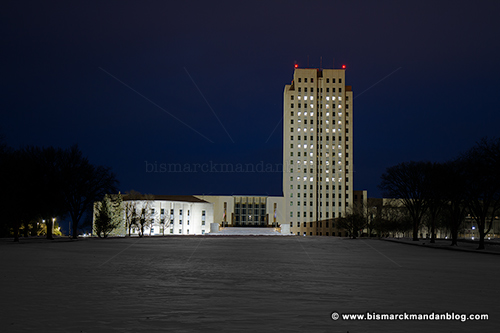 As crazy as it sounds, this is my 15th year of taking photos of Bismarck-Mandan, and actually of my photography hobby in general. It all started for this blog in January 2006, with a shot of the capitol windows lit to ring in the new year. Thousands of posts later, I'm still ticking. I have kids now, so the frequency has dipped quite a bit, but that's life.
I almost didn't head out this morning. My wife woke me up to ask if I was going to take a photo of the capitol windows. It hadn't even occurred to me! I don't know why. I've hit every other year, except once where I was recovering from surgery at Mayo Clinic. And this one is unique: the top and bottom rows contain the same numbers! This capitol didn't exist in 1919, and I doubt any of us will be around in 2121, so this truly is a once-in-a-lifetime event. Thanks to my sweetie, I was able to say I witnessed it.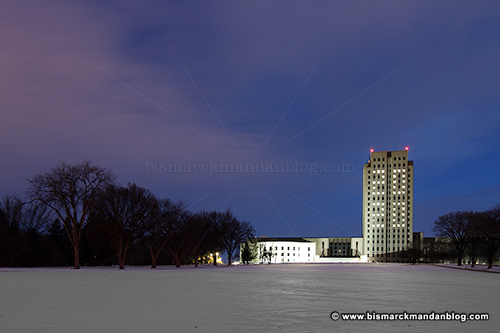 I'm pleased to say I'm still playing some different angles. After all this time, it's easy to say one has exhausted a photo subject, but that would be lazy. I'm always looking for something a little different than what I've done in previous years.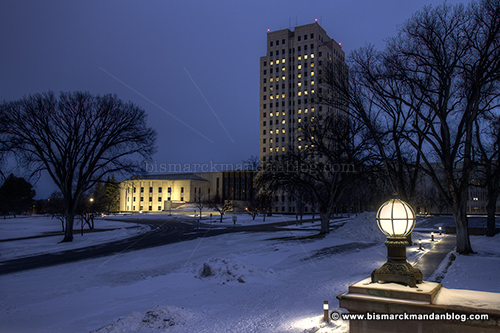 I don't think I've ever tried this from the steps of the State Library. The trees tried to obscure part of the 2020, but it peeked through enough.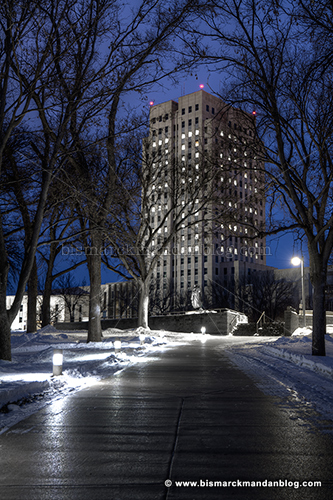 Ditto here, but I don't care. By the way, it rained last night…this sidewalk was, like all of the city streets, and ice skating rink. Wheee!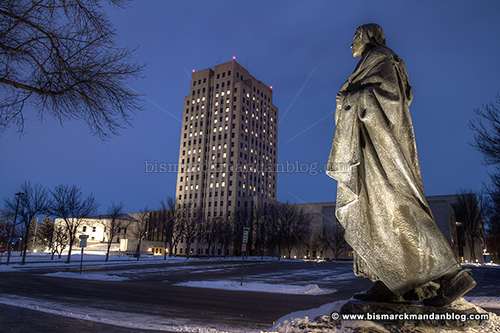 This statue was gifted to the state in 1910. Yes, for 110 years it's been ours. I bet she never thought she'd see this day.
So, Happy New Year! I do actually have lots of fun photos to post here. Hopefully I'll get around to sharing them soon.