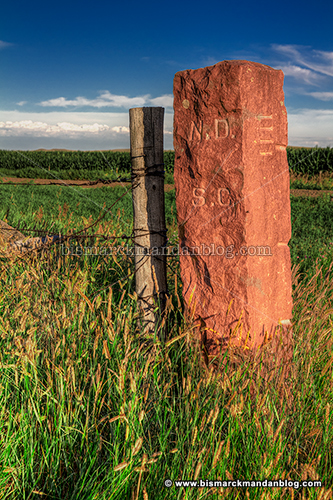 Did you know that one thing North Dakota and South Dakota have in common also separates them? It's the string of quartzite marking posts which dot the border shared between the two states. In fact, the Dakotas are the only states which have such a feature.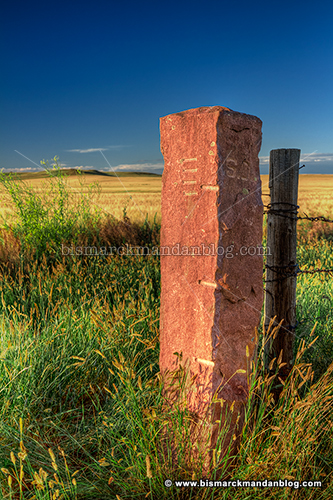 These markers were placed along the border as it was surveyed in the late 19th Century. There were originally 720 of them, cut from the red quartzite stone near Sioux Falls, placed along the established border.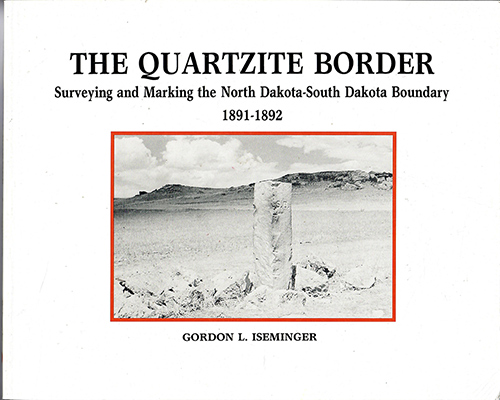 Oh, if it were only that simple. Naturally there was a lot of politics going on behind the scenes. Here we had two new states established from the Dakota Territory, thousands of acres of previously unsurveyed land, competing interests, and other complications. These are all documented in the book "The Quartzite Border" – which my wife was kind enough to order from me, directly from the author. He even signed the book and included a nice note to us. At the time, this was a very rare find…but as I type this, Amazon claims to have two copies. The North Dakota State Library has a copy.
Many of these markers have disappeared for a variety of reasons: theft, erosion, cattle trampling them, or construction. I-29 took out one of them. But this one, which I've visited numerous times on my way to a glorious old abandoned prairie church, stands firm. Recently I checked it out on the way back from Other Dakota and snapped these two photos. It's cool to know some of the stories behind these unique stone markers, even as so few Dakotans know they even exist.