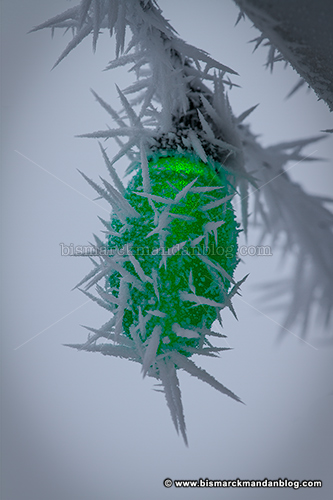 I don't care what Kermit the Frog says: I find being green delightfully easy, as a former Kawasaki roadracer and general fan of the color. I've already done a Christmas lights post, but I had another nice green bulb photo to kick us off this morning.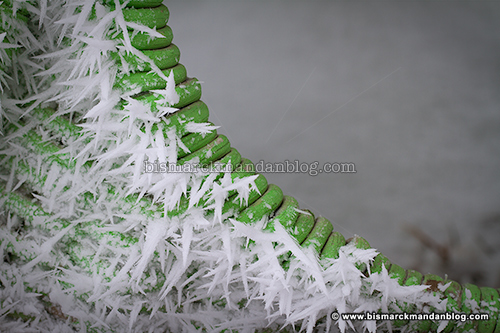 My beautiful bride painted one of the wicker patio chairs on our deck a wonderful shade of green. That made for a really nice contrast against the white of the frost (Rime Ice) which developed upon it.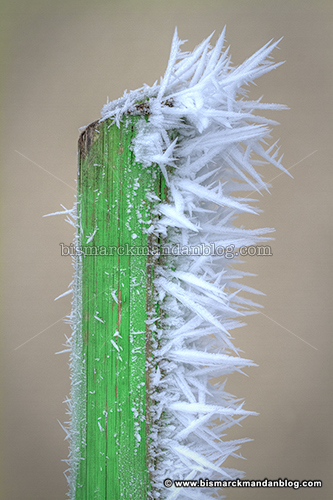 These chairs are parked upside-down beneath our deck for the winter, which allowed this leg to become adorned with spikes of white.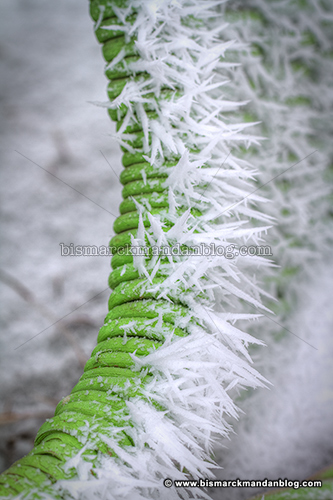 It should be apparent by now that I'm a fan of geometry, and this simple little chair was more than happy to oblige. And in my favorite color, too!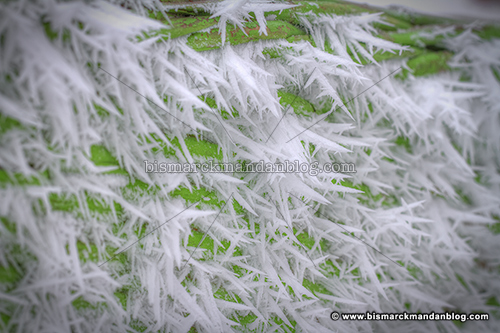 Of course, the texture under that green paint was really fantastic, too. The way the weave influenced the texture of the spikes that morning was almost mesmerizing!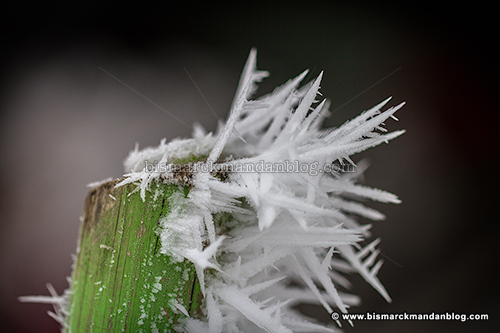 I'm glad I got to work that glorious Kawasaki Green into this post. I'm actually pretty eager for Spring to arrive, so I can get out and do some riding! 2020 was supposed to be the year I got back into motorcycling, but I ended up working straight through the year without much riding to show for it at all. But I did get some new riding gear with some of the extra money I brought in, so I'm really hoping 2021 will be my year. With the photographic bonanza we were given last weekend, I'd say this year is off to an excellent start!