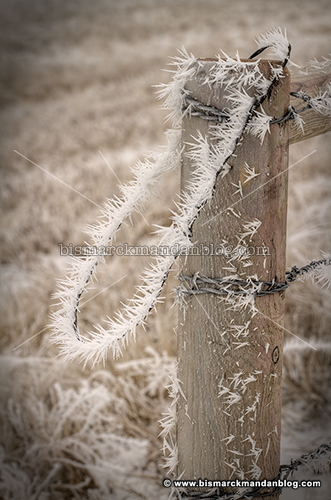 I'll warn you now: this post is entirely about…well, this post. Period. I spent a lot of time here on two separate days: first to get the really fine, spiky ice formations on the post and barbed wire, second to get the blasted ice of the following round of foggy cold.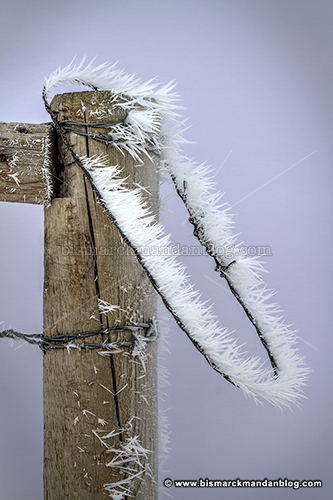 First off, some color. Remember, it was a white, foggy day when I went out to this part of the fence. That doesn't work well when you're trying to capture the detail in the little spikes of frost (yes, Rime Ice) on the wire. In fact, the first photo in this post is the only one where I had a dark enough background to be able to discern the tips of the frost by way of contrast. So I chose to improvise in the interest of getting more definition.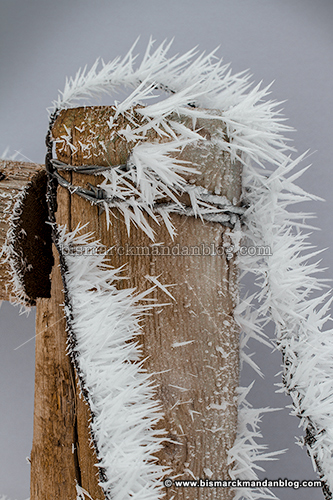 The fine detail on Day One was absolutely stunning. Why wouldn't I want to do everything in my power to be able to capture it?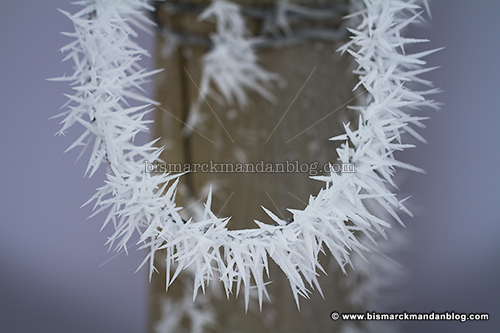 Almost has a "crown of thorns" thing going on…doesn't it? This is a blend of natural texture (the post) and matte in the background, so you can get a feel for how spiky this ice really is. It was like little white needles – or thorns.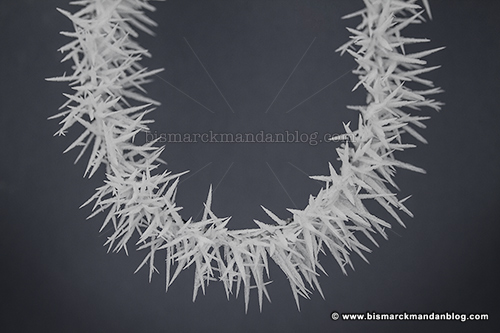 Same shot, matte held closer. I love the contrast. I've always been one for a healthy dose of contrast, and I believe I owe that to my background in broadcasting. High definition – and now HDR – video doesn't suffer from the same high-contrast characteristics of old standard definition, analog video like the stuff I grew up with. So my eye tends to prefer more contrast, since that is what I was accustomed to working with video since the eighties.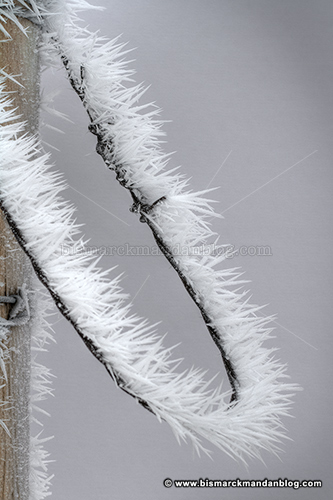 Perhaps it looks almost marine in nature. Whale's teeth…the fronds of a denizen from the ocean's floor, or some deep coral reef…these spikes take on a life of their own.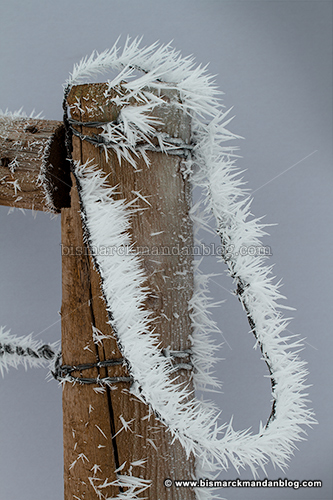 Maybe a beard? As if this post has gone full-blown Hezekiah on us?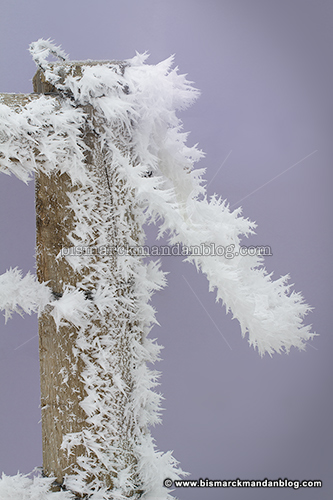 The second time around, however, this post had been absolutely blasted with ice overnight.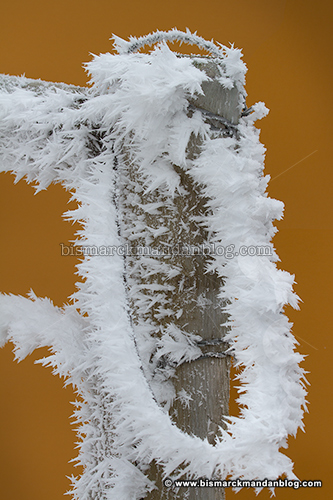 I was getting really cold, so I decided to shoot against a warmer backdrop. That way I could imagine I was able to feel my fingers at this point.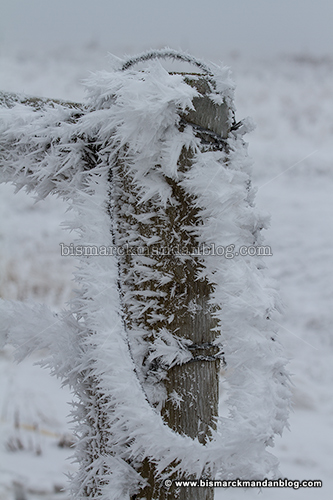 For the record, this is what the photos look like without a matte to separate the white ice spikes from the white background on a white day with a white sky. Get the picture? So not only did I get the chance to experiment with my little matte board technique, I was able to get photos under some really hostile conditions, while still coming away with some detail in the spikes which lured me out there in the first place. Not that I feel I need to defend this technique, but it bears explaining.
So that's it for this post. About this post. I have many, many more photos to share, so hang in there…more are coming soon!