Recently a group of local kayakers made for a viral sensation when they posted photos of the wreckage of the Abner O'Neal, a steamboat from the 1890s. The river's low levels have allowed the wreck to begin poking out of the water, and anyone coasting downstream from the Steckel boat landing is likely to encounter it. Thus the sensation.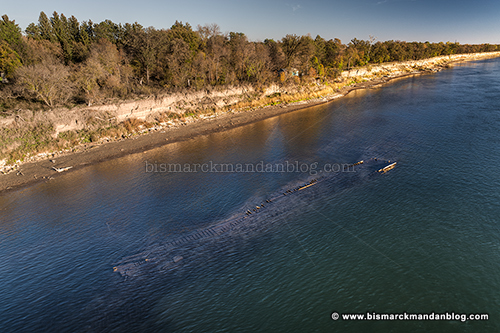 I finally got out there myself. I'd been eagerly awaiting a time like this ever since the State Historical Society posted about it a while back, which allowed me to figure out its exact location. As a certified SCUBA diver, I'd heard about this site but never discerned where to look for it.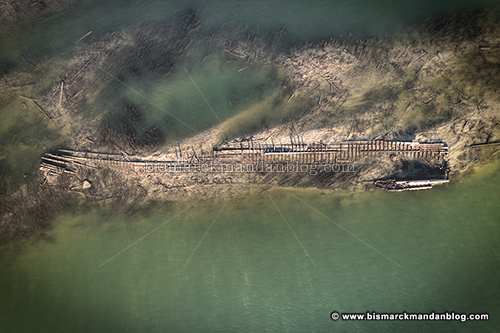 I actually went out to it multiple times, which explains the different lighting in some of the photos I'm posting here. Once was in the afternoon, and once was toward sunset with really calm water. Incredibly cool.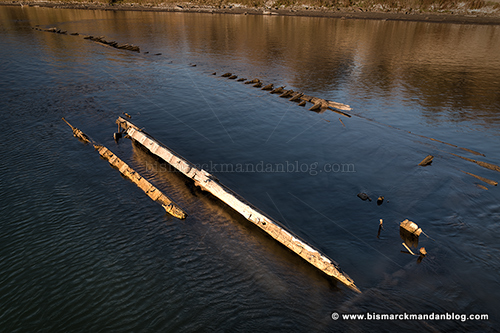 The most popular feature you're going to see online is this part of the hull, which sticks out most prominently.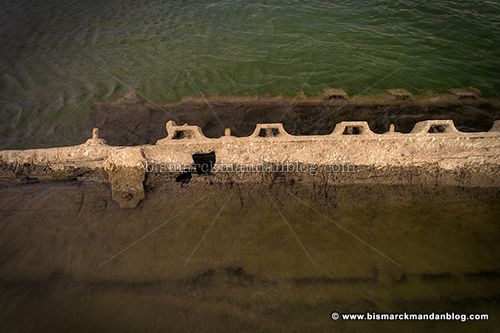 I admit, this is one of the most photogenic parts of the craft. Only the hull remains; when the Abner sank in 8-10 feet of water here, everything which was salvageable was indeed removed.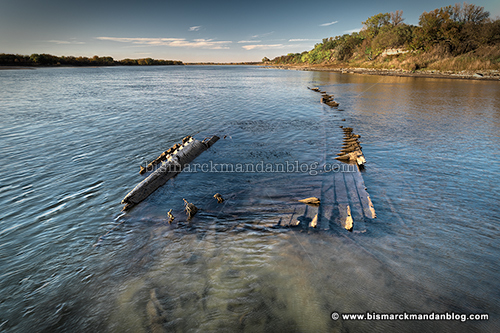 As you can see the planks of the hull are still intact, remarkable for something that has been here since 1892. I think this is my favorite angle, actually. Maybe it's the evening light.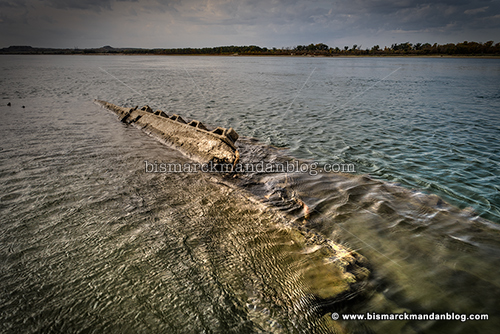 I was blessed with some pretty amazing skies when I went out. One time it was windy, the other time the river was like glass and I didn't get bounced around so much.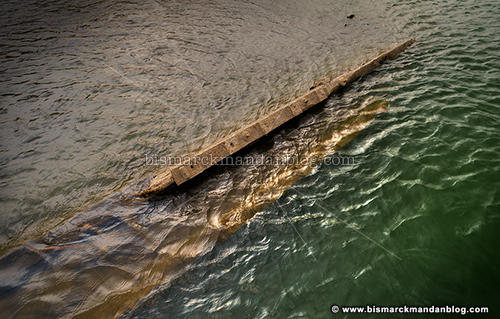 I wish I knew enough about steamboats to know what part of the hull this is, but sadly I'm a total landlubber. Not too surprising, for a kid who grew up in the mountains and lives in a landlocked state near the geographical center of our continent.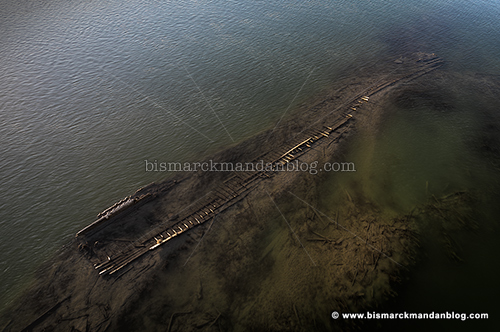 Here's another view of the wreckage in its entirety. The bottom left corner is the downstream end.
I made a short video of some of my favorite angles of the riverboat wreck. I hope you enjoy!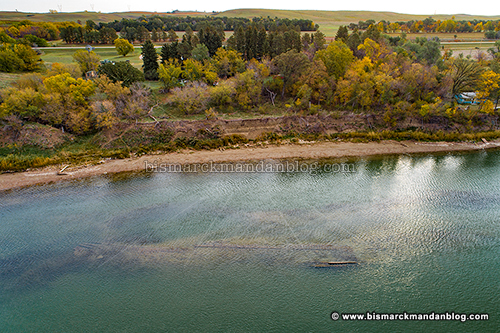 Here's where I must point out a couple of things. First of all, the shoreline adjacent to this shipwreck is private property. Don't get any crazy ideas about walking downriver from the boat landing: that's trespassing. Second, you can't see anything from the shore anyway. Your best bet is to see it from the air or from a kayak. The water's too shallow for a boat. Third, this is a historic site; if you do manage to get to it, please don't disturb it in any way. That means wading around and tracking up the river bottom, taking anything from the site, or generally leaving any trace that you were ever there.
This is a pretty awesome piece of North Dakota history, and the fact that we can experience right now is a silver lining to the drought conditions and general 2020-2021 malaise that's struck so many. I'm sure glad I can share it with you!