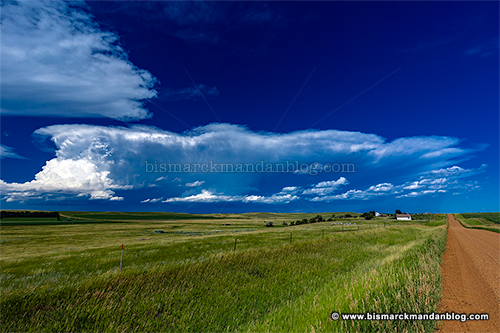 So I understand we had some weather on Thursday. Well, I was roaming the back roads of Morton County but was able to see from a distance that there was some significant action going on in the skies northeast of our location.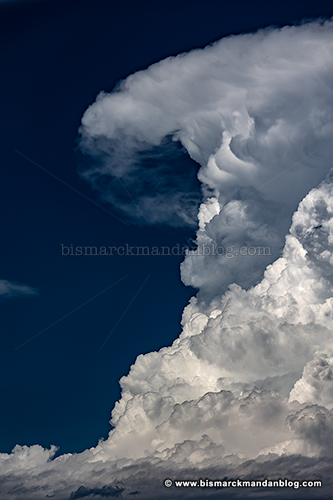 Once I zoomed in on the tail end of the massive cloud formation I saw some pretty striking features.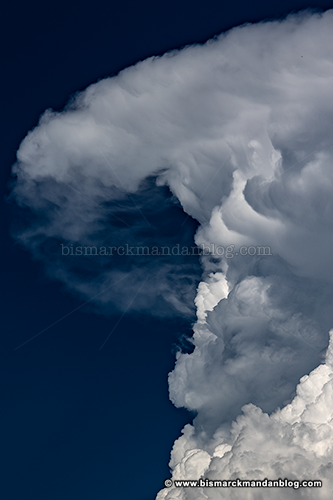 Here's a slightly closer crop. What really caught my eye was the ring around the top of the cloud, but once I grabbed a telephoto shot I also noticed some serious convection going on back there. Pretty wild!
On the way back into town we did pass a stretch – about a mile long – during which there were hailstones piled up on the east side of the road. Otherwise, I stayed dry all the way back to town, but for a few sprinkles after we passed St. Anthony. I was pleased to find out that there wasn't any damage on my property once I got home. But I heard it was quite a show!