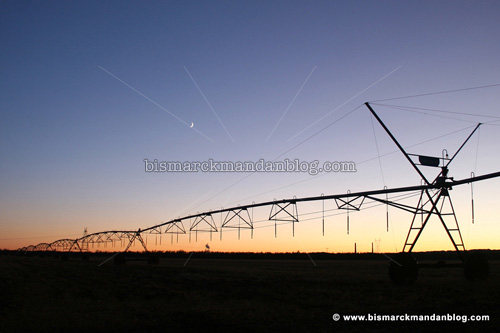 With the holiday comes the ability to move around a bit, and of course the trusty camera equipment came with as my wife and I did some
geocaching.
I was about to take her for a scenic loop around Burnt Creek Loop when I spotted this photo through the tree row. Hunting for photos like this is as fun as hunting for geocaches, and there are no instructions to follow!
For a while there I was doing the Thursday Night Sunset and got a lot of pleasant comments about it when talking to folks. Nowadays there have been so many cool sunsets, I've had a hard time confining them to just one day. Then came a really busy stretch with six major videos to be done on a timetable, so I haven't had much time for photography. I've got a bit of a breather here for a few days before my next big deadline, so…here you go!