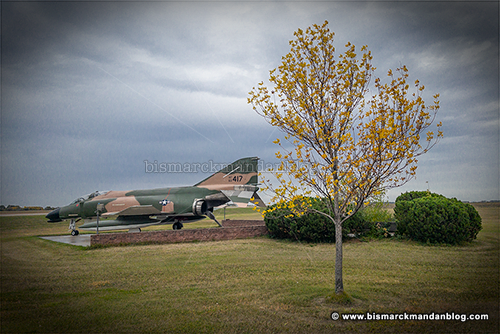 Not your typical fall photo, but since there are some golden autumn leaves I'm going to call it such. I was part of a search exercise which took me past this rural airport, and once our target was found I stopped for a couple of minutes to check out a surprise Phantom.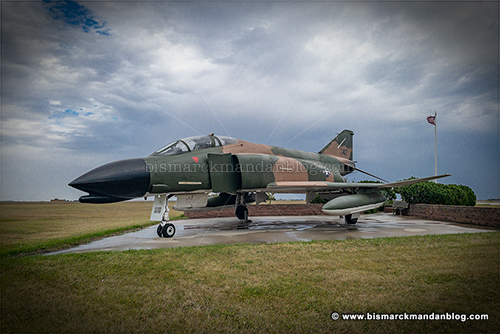 I'm one of those who's enamored of the F-4. It's been used as an example of "even a brick can fly if given enough thrust" and had its numerous shortcomings listed ad nauseum, yet it was still an amazing aircraft…one with a devoted following.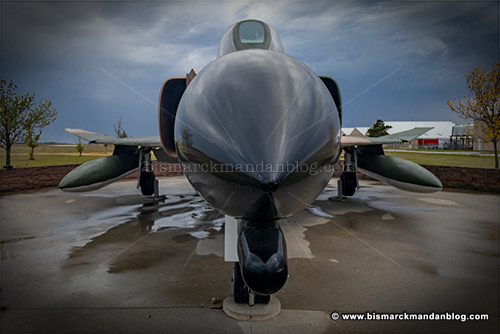 This is as close as I've been to an F-4 in many years. I did get to sit in one when I was 17, but that was eons ago. While I was a freshman at NDSU these were still being flown by the North Dakota Air National Guard. I presume that's why this one is here, and probably its source.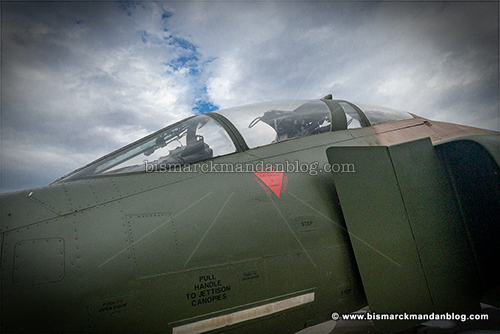 What I found unique about this one, aside from its pristine paint job, was the intact cockpit. Normally aircraft on display as memorials are stripped and the canopies replaced or painted opaque. This one seems ready to rock! Oh, if only…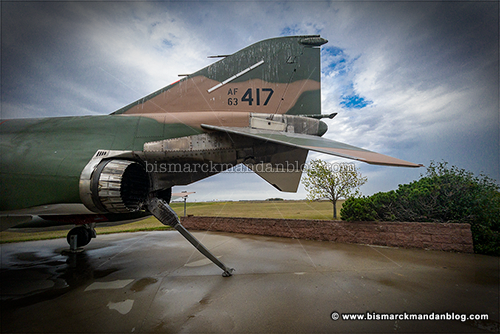 Did anyone ever tell you that the tailhook also makes an excellent kickstand? Well, it's true, apparently…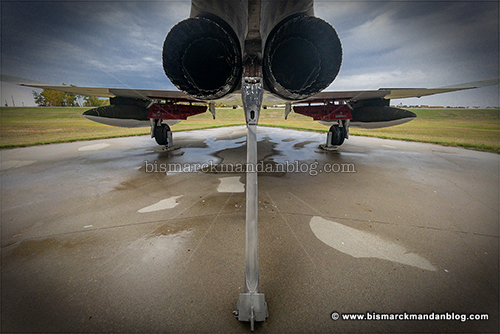 The business end (depending on how you look at it). The F-4 was really, really fast. Maneuverable? Well, that might be another story…but the thing can get up and go.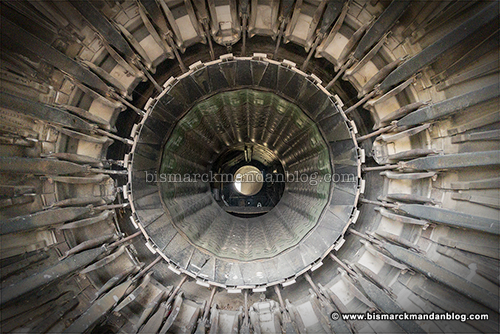 Wide open. The other side is blocked off, but I'm glad this side, with the engine removed, is letting light through for all to see. This is a massive space.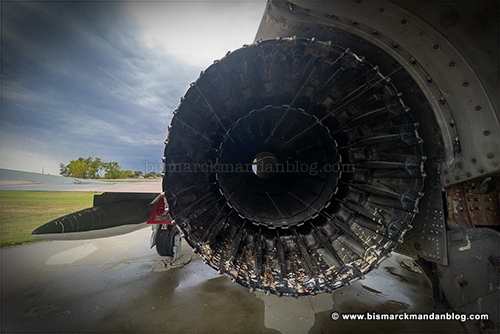 It didn't hurt that we had some really nice skies that day. Some intermittent rain, but definitely some cool clouds to make photography interesting. I really don't like cloudless blue skies; they're boring, and they don't give very good light this time of year. Give me some deep textured clouds…those I can work with.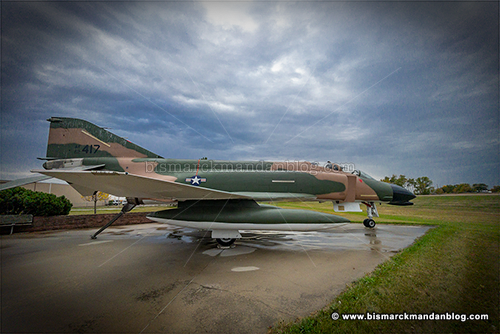 Mint.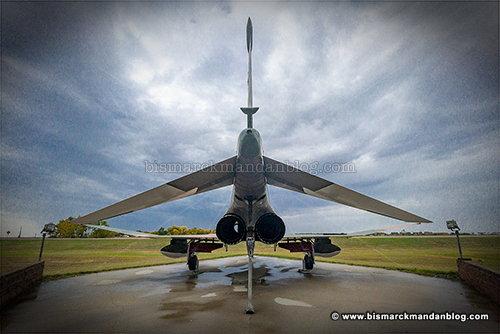 "I hate to see you go, but I love to watch you leave…" Nice tail.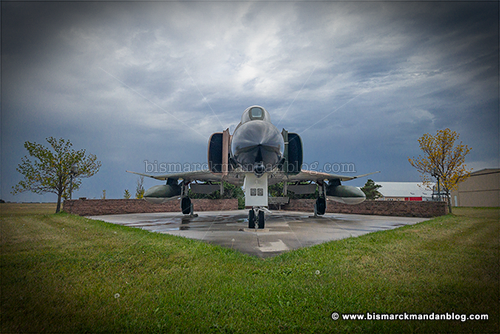 See? Golden autumn leaves on the right. This really is a fall photo series.
I'm so happy I encountered this Phantom. It was a pleasant surprise, it allowed me to take some cool photos in some wonderful conditions, and it brought back memories. Fighter jets are among the most amazing bits of technology in the world, so it's always a blessing to be able to enjoy an extended visit with one when the opportunity arises.