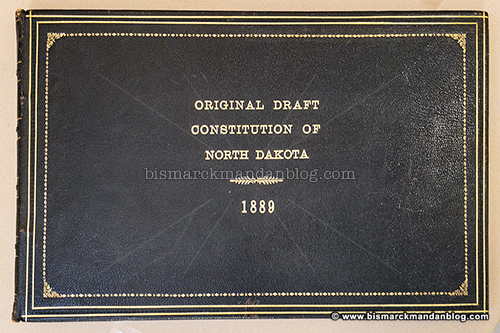 I know…I haven't posted in a month. Been busy. But I've also been taking pictures, just not posting them. Like this one: the original handwritten draft of the state's constitution!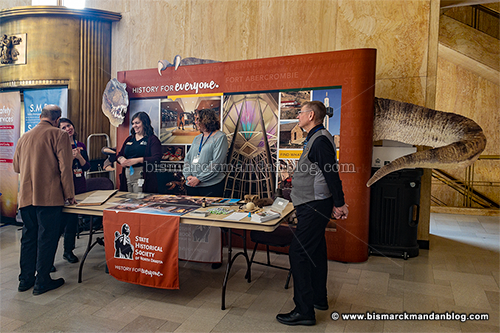 I had the good fortune of sauntering about the capitol on a day when state agencies were putting on displays for the legislative session…and I have to say, the State Historical Society probably stole the show with this one!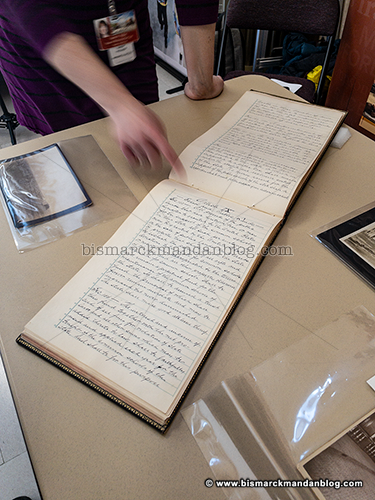 Not only did they have the Constitution (I don't recall if it's proper to capitalize it, but I'm such a fan of this sort of thing I'm going to anwyay) on display, but they also flipped through it carefully. Yes, I got to touch it.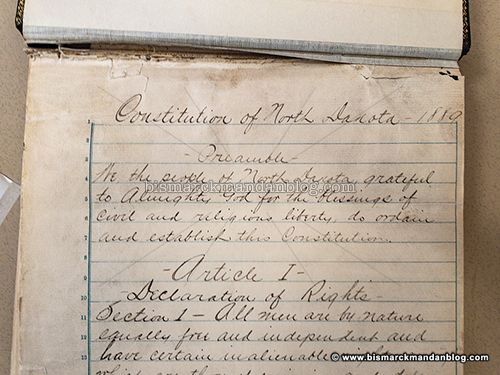 Want some preamble? We've got preamble. And a little bit of Article I, too! Ah, I miss the fine art of good penmanship…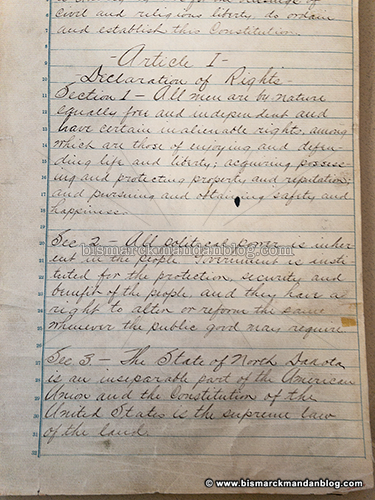 How about that…this is an incredible piece of history! Only in North Dakota can you witness something this cool. I did keep an eye out to see if Nicolas Cage was lurking in Memorial Hall somewhere…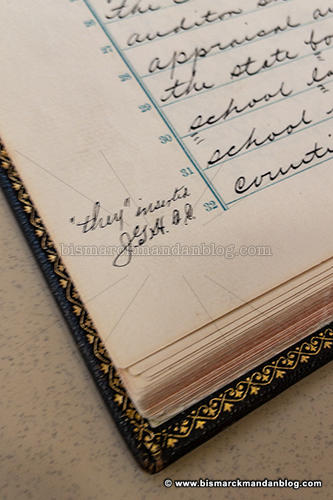 How's that for an amendment? This was the first draft, after all. It was written by multiple authors and contains notes of input from others.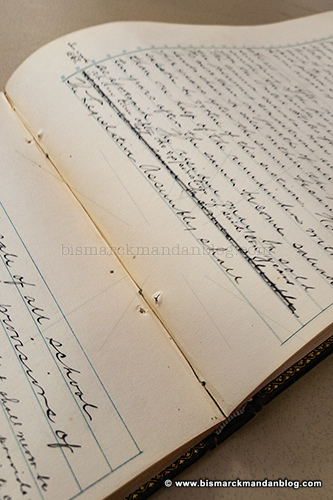 Edits. In the days before Liquid Paper, one simply had to cross things out and write in the changes. After all, this is a draft. Or at least that's how it started out…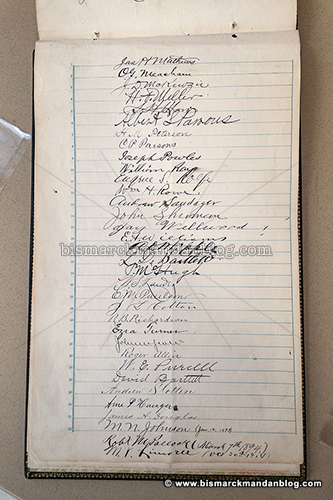 And here are the signers. Pretty wild, seeing all these signatures of men who contributed to, and ultimately approved by adding their names to, this incredible document.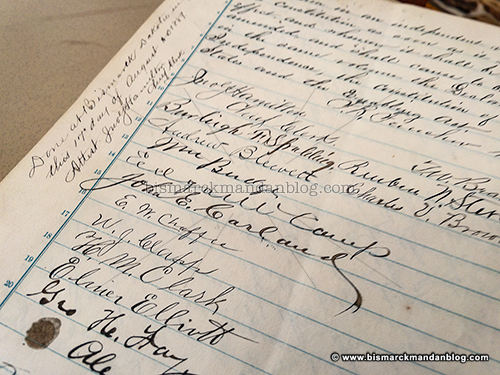 Remember what I said about my love of the lost art of penmanship? Look at these glorious signatures. I might have to dig out my old calligraphy markers and give it a shot. They're certainly all dried up by now.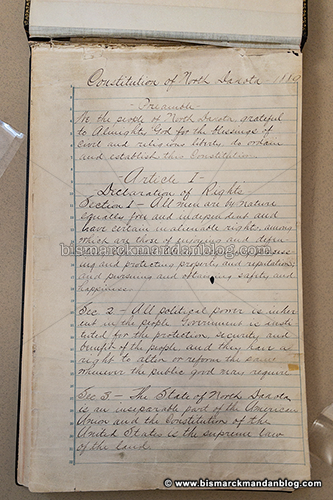 Needless to say, this made my day. It made my year, and this took place only a few days into 2023! It's going to be hard to top something like this. Thank you to the State Historical Society for bringing this piece out for people to view! I suppose some time later it'll occur to me that these are among the most significant photos I've ever taken. History is so amazing.