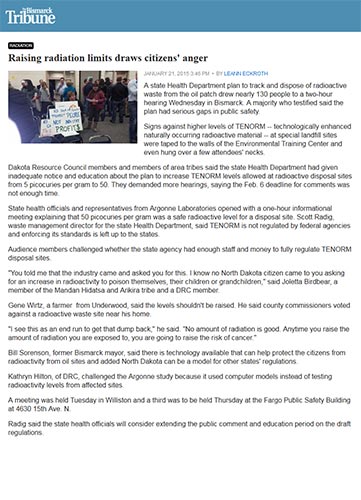 Tinfoil-hat liberal groups are active as ever in North Dakota, and they were in full batscat-crazy mode this week at a hearing for modifying the state's legal levels of TENORM (technologically enhanced, naturally occurring radioactive materials if I remember correctly).  At the forefront is the Dakota Resource Council.  One of their minions made a comment that caught my eye immediately.  According to the Tribune:
Kathryn Hilton, of DRC, challenged the Argonne study because it used computer models instead of testing radioactivity levels from affected sites.
Well, now…wait a minute.  Someone should point out to Ms. Hilton that, according to her fellow advocates, computer models are gospel.  That's what they've been insisting for twenty years or more in order to advance us toward global socialism (the only purported cure for global cooling warming climate change).
The only way one can "prove" that American SUVs are causing global cooling warming climate change is by programming computer models to say so.  That assumption is "baked in" when the simulations and models are first constructed.  That's how scientists can be so confounded at the lack of warming which their models predictably foretold, yet bears no correlation to the actual data.
In other words – no, in Kathryn Hilton's words, computer models are not the same as actual observations and data…two things that don't bear out the AGW (American-made Global Warming) theory.  Yes, theory.
Just this week I was engaged in a discussion where it was pointed out that none of these liberal positions have a leg to stand on in that they have to constantly violate their own precepts in order to adapt their "logic" to fit the premise of the day.  If the liberal mind was made into a city, it'd be an impossible place to navigate since there would be no two-way streets.  This single quote, while largely unnoticed, is a perfect example.