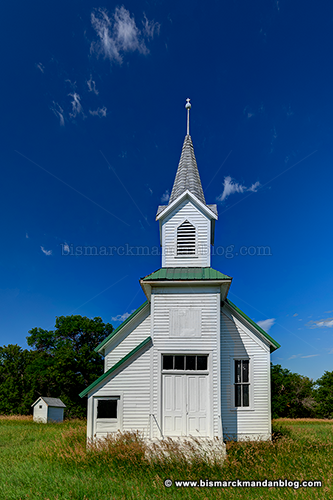 This is – for now – the rest of the photos I've brought back from this glorious little church. I got a few autumn shots out there, although I'd like another crack at it…but I doubt I own anything capable of actually getting out to the church now, after our blizzard! Anyone got a tracked snow-cat I can borrow?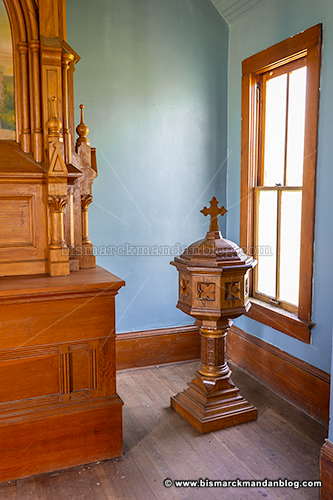 Some fine woodworking is still intact in this beautiful church, with the altar and baptistry.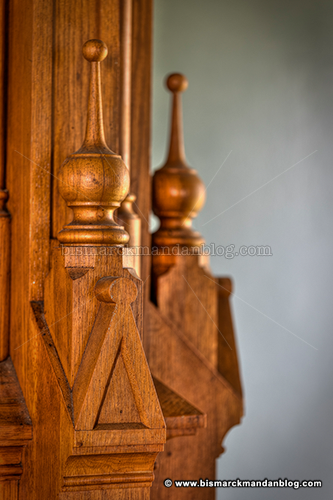 What's unique about this church is its benefactor, who's making sure things like this are preserved.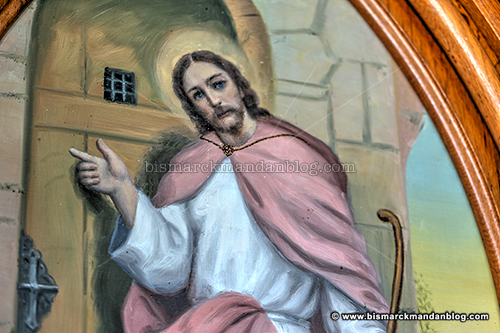 I have a photo somewhere of the bottom of this painting where the artist signed it. I'll have to look into that name and see if perhaps they'd done additional like this for other churches.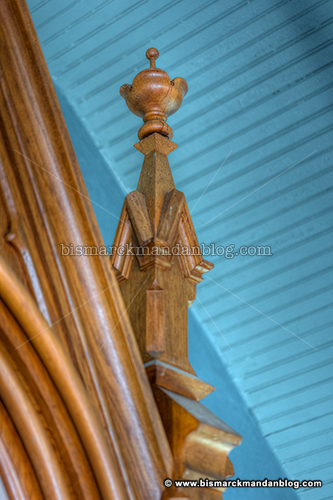 Not a lot of headroom between this piece and the ceiling. It's really ornate and in good condition.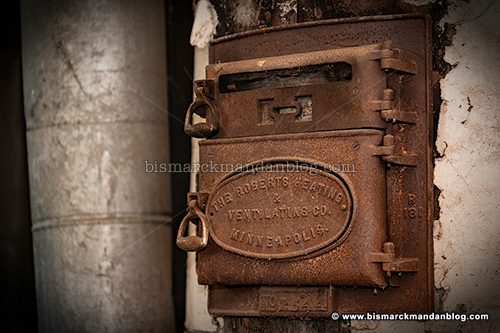 It looks like this furnace came from the Roberts Heating and Ventilating Co. of Minneapolis.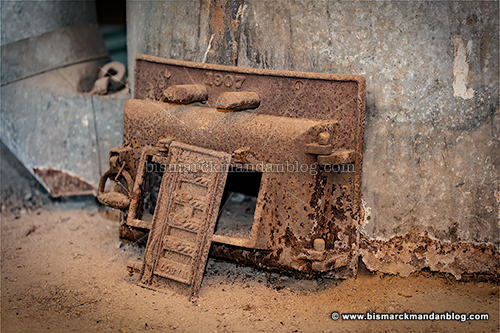 Here's the bottom of that same furnace. It hasn't burned a load of coal in a long, long time.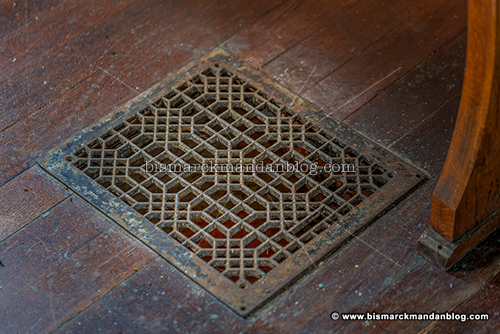 During a cold winter church service, you'd want a pew next to a grille like this one!
Here's an adjuster knob for the heating vent. I'm not sure why, but it caught my eye that day.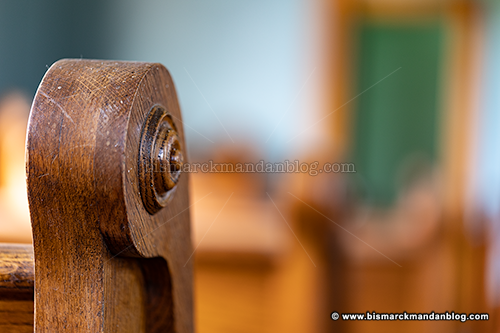 I've rested the palm of my hand on pews like this one while chattin' up other church folk many times.
Finally, a walk around the church in my "Homebound Hikes" style. I do a lot of video editing for a living, so it's refreshing to just take a little gimbal camera and walk around. No graphics, no fancy transitions or anything like that…just a simple little wandering video for people who don't have the means or ability to do this sort of exploring themselves.
Well, that's it! I hope to revisit this church again in the spring or summer next year. I want to express my gratitude and excitement at being able to see it for myself after looking at a little dot on a Google map for so long. This church really is a treasure.