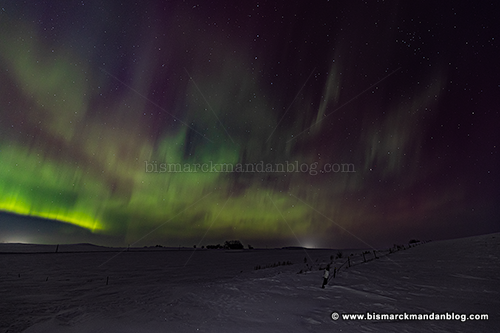 One look at the data this evening, and I knew I had to get out with my camera for once. I've done the responsible grownup thing over and over again when these things happen on a weeknight, but I'd actually taken a bit of a dad nap this evening so I felt fresh. Out we went, my youngest boy joining me.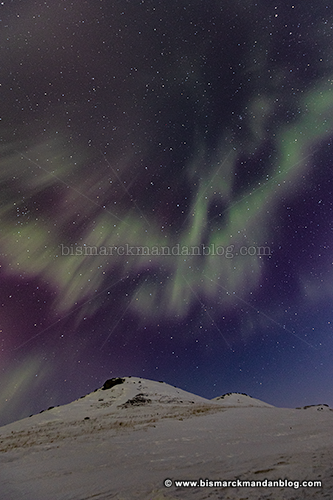 I had a spot in mind, but it was too far of a driving considering the time. Instead we zipped over to Solberg Butte, which isn't far from us at all, and set up shop.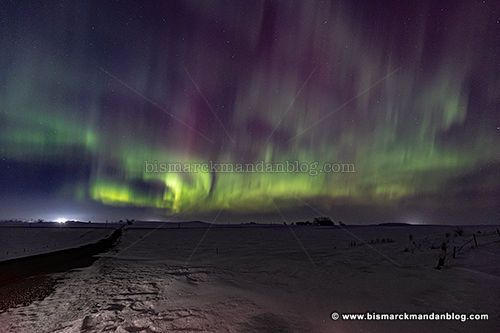 At first there were some pretty wild, sharp shapes whipping around. These would soften quickly into broad, shimmering patches in the sky. I caught a little bit of it before the transition.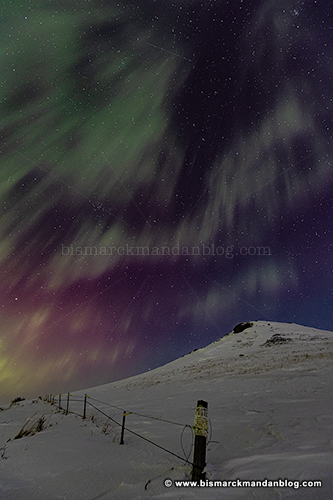 It wasn't long before the colors began to rush toward a vortex just over our heads, and also above Solberg Butte. This was actually facing southeast, which demonstrates how great a lightshow we experienced.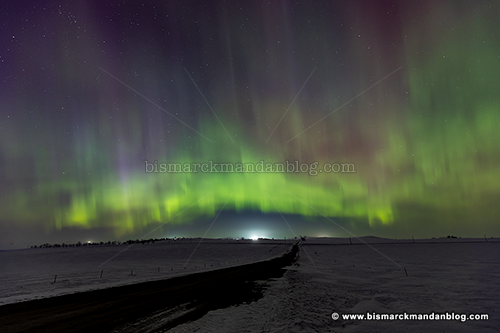 Then it was time to do the responsible thing and get home for bed. Why can't these things happen on a Friday night? Perhaps they will. I'm just glad I got my sorry butt out with my camera for once. It's been a long, dreary winter, and I needed something like this.
I did manage to break a little piece in the pivot of one of my tripod's legs tonight, which turned it into a $60 night. Thankfully, even though it's a nearly twenty year old Italian tripod, I was able to get parts – and at a decent price, at that. The shipping was so much I ordered two. I like spares.
Let's hope we have many more nights like this one – albeit warmer, and on weekends – in 2023 as the sun is in an active cycle!