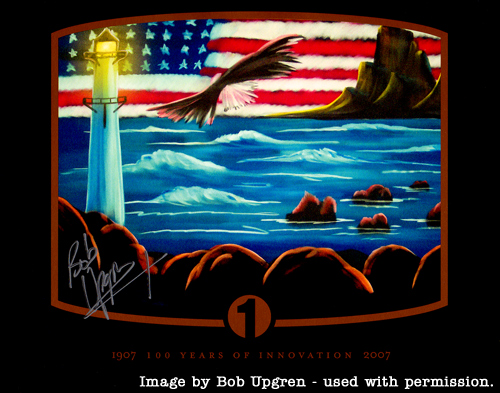 I don't remember ever hearing a speaker quite like the man I heard today. I had the opportunity to videotape an appearance of
Bob Upgren
at the Belle Mehus this afternoon, and was really moved by his presentation. Apparently I must live under a rock, because a lot of people knew of him when I was still in the dark. Bob incorporates chalk drawing into his presentation, which is simply phenomenal.
I'd describe Mr. Upgren as more of an inspirational speaker than a motivational one; his message today had a lot more meat to it than anything I've heard from other speakers. It was especially relevant because he's from here, which in my book goes a long way. His message of serving others as a means to success rings true; I wish more people would consider this. It's the kind of wisdom we all need a dose of now and then.
I'm not a basketball fan, but those of you who are would probably remember Bob as a standout basketball star (All American, in fact) and from his Cross Training Christian basketball camps. I can see how his enthusiasm would be an asset on the court!
It's hard to believe I didn't know about Bob Upgren despite my love of Bismarck-Mandan and all things local. It just goes to show that our small cities are bigger than we think, and that there are plenty of cool things to learn and exceptional people to meet right here at home. If you get the chance to see Bob Upgren speak, take it!