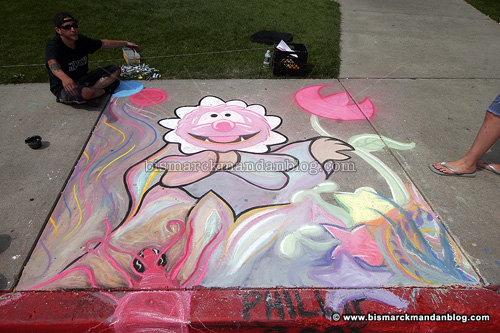 This was one of the more eye-catching displays I caught during my brief romp around the Capital A'Fair today at the state capitol. I refer to it as the "Capitol A'Fair" with an o instead of an a because it's on the capitol grounds, but I suppose they could use an a because it's in the capital city.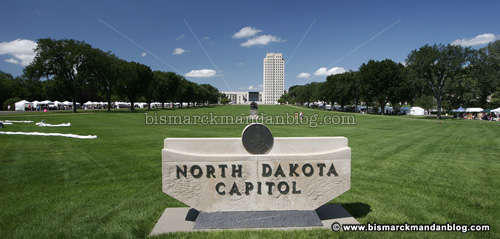 Saturday was muggy as heck, and Sunday looked like it might have some rain in store, but it actually turned out to be a perfect day for perusing artwork at the capitol. Canopies lined the road surrounding the capitol mall, the food court occupied its familiar spot in the west lot, and turnout looked to be pretty good.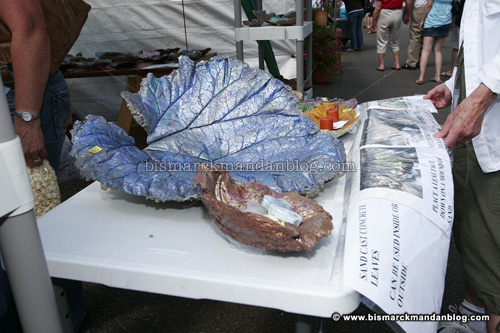 This was a really neat display: concrete molds of giant leaves, coated in a number of different finishes. Many were pearlescent, and some even glowed in the dark. The process is shown on the signs adorning the front table (right side of photo).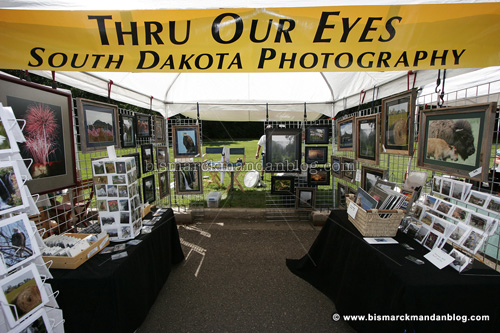 Kindred spirits Ron & Kathy Linton were there, featuring photography from the Black Hills. I met them last year, when Ron noticed I had the new Canon 10-22mm lens on my camera. He's since bought the same lens and really likes it. I took a few minutes to say hi and chat, but had to move on because of a Superbike race I wanted to catch this afternoon.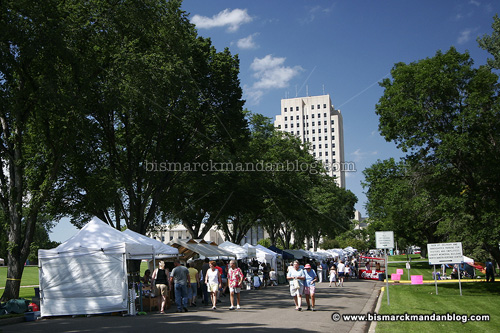 I didn't know in advance that the A'Fair was happening this weekend. I suppose that's because I don't read the paper, rarely watch television, and don't spend much time around a radio. Thankfully I was able to make a quick trip up there this afternoon and look around, find a couple of neat sights to investigate, and enjoy an afternoon walking around the capitol grounds. Next time I'll try to find out about it earlier, so I don't have to skip the snow-cone stand in order to save time!