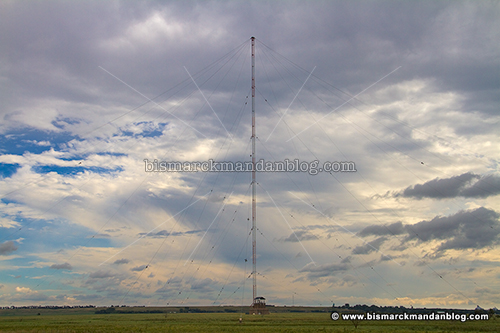 Actually the second stop on what we later termed "the Cold War Mancation™" was here: NCTAMS LANT DET LaMoure. Leave it to the military to throw more acronyms at something than you can shake a 1,200 foot stick at. This is that 1,200 foot stick, by the way.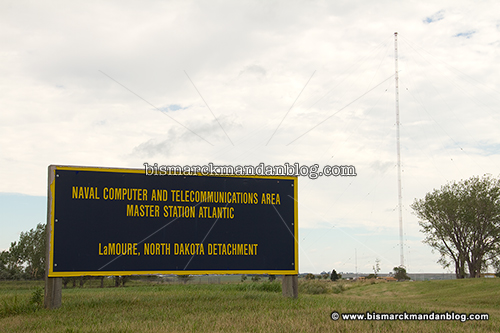 As this sign indicates, the alphabet soup above stands for
N
aval
C
omputer and
T
elecommunications
A
rea,
M
aster
S
tation
A
tlantic…
DET
achment LaMoure. This is as close as you'll probably ever get to it, too. It's surrounded by signage typical of a national security site, and a guy on duty here assured me that civilians are definitely NOT allowed access.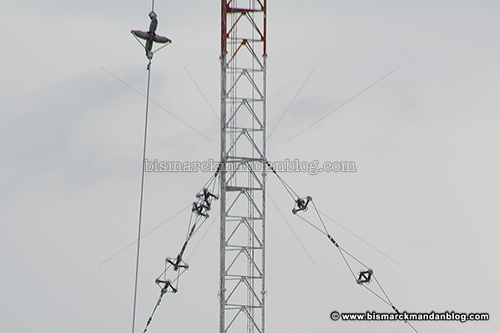 This tower used to be part of the OMEGA Radionavigation system. This was a worldwide navigation system for aircraft which was begun in the 1960s and 1970s. It operated at a very low frequency, around 14kHz. Compare that with the beginning of your AM radio dial, which starts at 530kHz, and you'll see how low that is. One of the first things you may notice about this tower is the odd attachments on the guy wires. They look like insulators, and I think I know why…more on that in a second.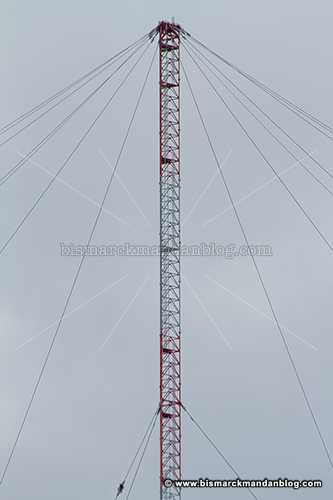 One other feature is the "top hat" of guy wires attached to the top of the tower. I believe some of the guy wires on this "umbrella type" tower become part of the array. I think that has a lot to do with the additional care to insulate the wires. If they're not insulated, they can affect the capacitative load of the tower, making it very hard to tune. This may be even more difficult with VLF (very low frequency) signals, I'm not sure.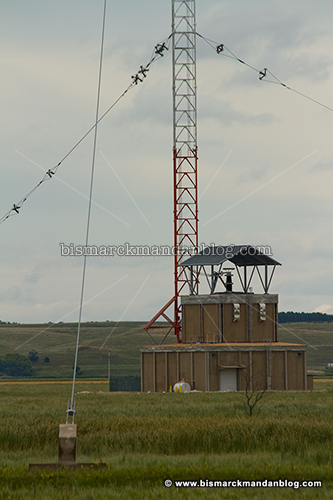 Depending on who you ask, there were only eight or nine OMEGA towers functioning around the world when GPS stuck a fork in it. The only other one in the USA was/is in Hawaii. These towers were no longer needed for navigation, since GPS assumed that responsibility. Instead of the Coast Guard operating this facility, the Navy now runs operations here.
So what does this tower do now? It still sends VLF frequencies, but it's used to guide submarines now at I think 150kHz. Some of the other former Omega towers were destroyed when we started switching to GPS, this one was fortunate enough to survive and serve our nation's submarine fleet.
In a way, it's sad that this facility has been retasked. The Omega Inn in LaMoure? Renamed. Omega Cafe? Couldn't find it. There is an Omega Cinema in the mall, however, and a listing for an "Omega room" on the mall directory board. Since the term "Omega" no longer applies, I suppose that's to be expected.
Here's some background information about NCTAMS. (Link)
I've also added this place to my Google Maps, too. Click here for an aerial view. (This has been fixed.)
Never fear, there's more Cold War Mancation™ coming soon!