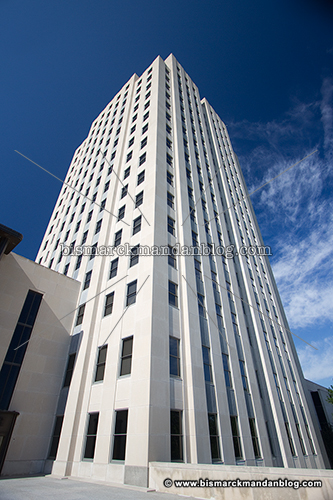 Monday night some of these windows will be lit up with "4TH" as part of the Independence Day celebration on the front steps of the capitol. Every year the celebration features the music of the Bismarck-Mandan Symphony Orchestra and finishes with a dramatic fireworks finale. Have you ever found yourself wondering how those numbers or colored Christmas tree shapes appear in the capitol building's windows every July and December?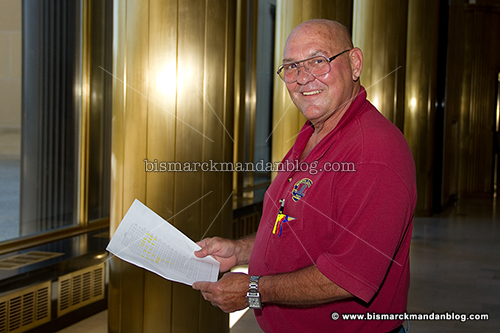 That's where Bill comes in. He works for the Facility Management Division up at the state capitol, and it's Bill and his crew who oversee the window shade pulling (and opening) to make sure it's done right.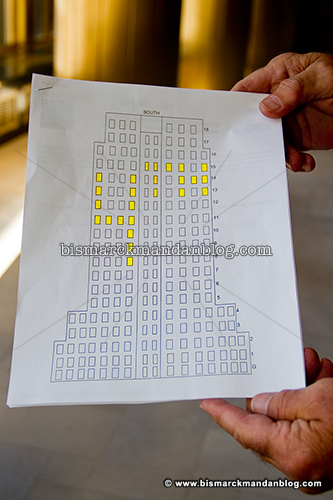 While Bill can pretty much do this by habit now, he does have an interesting aid: a diagram of the capitol with the relevant squares (the ones to be lit) highlighted. Facility Management and Bill were kind enough to let me tag along for this year's window shade operation.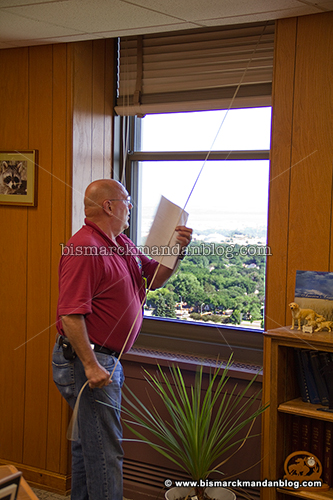 Bill has his custodial crew of around thirty people close all the shades on the front of the capitol as well as the east and west sides. The idea is to have the sides completely blacked out for the celebration, with the "4TH" visible only on the front. Once the crew closed all the shades on those three sides, Bill and I roamed the necessary floors and pulled open the shades forming the text.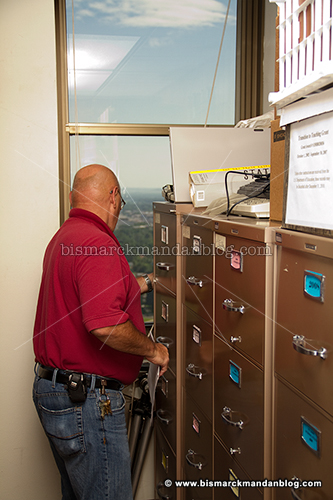 Some windows are in spacious offices, and some are in pretty tight spots such as narrow supply rooms. Some are in such tough spots that I got to lend my lanky arms to Bill's aid in order to snag & pull the cord. Because of that, I can lay claim to part of the 4 and (I think) the H!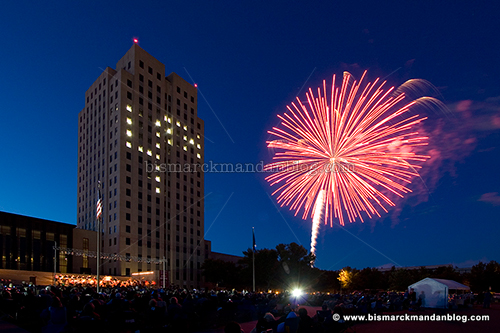 The whole process took about a half hour, and I don't think I held up Bill at all. This was an easy one; the letters were small and compact, and only one side is lit. During Christmas there is the complication of colored shades and two sides to do. For New Year's there are four sides of the building to do. Also, for displays that are left up for more than one night, it's important to stay on top of things to make sure the right shades are up and down and lights left on.
I originally posted on this last year and wrote an article for the Dakota Beacon as well. Later on the local TV stations picked up on the story, probably around Christmas time when the windows were decorated again. It's one of those little things that makes Bismarck-Mandan special!