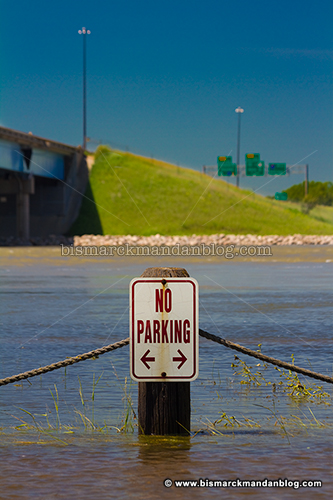 The other day I hopped on one of my motorcycles for a short ride, and I happened upon the area near the Grant Marsh Bridge. There were a few photogenic things to capture in the area, and a motorcycle doesn't take up much space, so I was able to pull over briefly without interrupting traffic on River Road or crossing any barricades.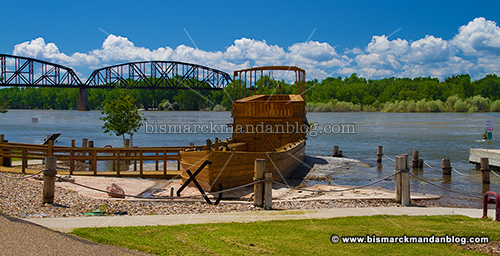 This keelboat seems to have been built in just the right spot for a 500-year flood event. The water comes right up to it, but even at such record levels it doesn't actually flood out the boat. It's almost as if it was designed for a day like today.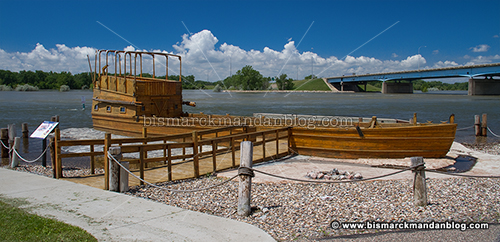 Even the walkway is dry, despite flooded land all around. Too bad the area is blocked off, this would actually be a nice little tourist-y spot for all the gapers that have been driving 20 miles an hour up and down River Road for the past few weeks!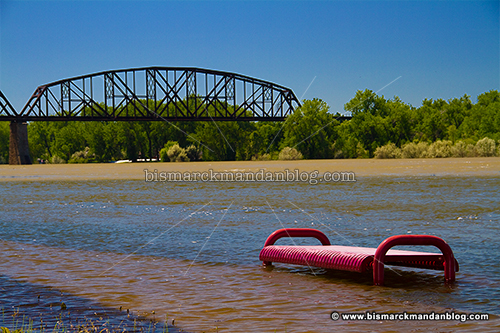 Here's a good vantage point for the flood, if you've got waders on…or perhaps clothing and shoes you don't mind getting wet. Which reminds me, my buddy and former coworker Mark Armstrong got the same idea I did, because I saw him there just after I went north to Pioneer Park and turned around to head back south into town. He was busy with his camcorder, so I didn't stop to interrupt. Here's the video he was shooting:
Great minds think alike…and so do ours!